A retriever paddling back to  the blind with a mouthful of mallard is a photo-worthy moment, but not every duck drops in the middle of a picturesque body of open water. Sometimes those beautiful birds plop down in the worst areas of brush and grass, and it's your dog's job to go get them.

Ducks Unlimited knows it's your job to get your retriever ready. This video gives a few simple exercises that are sure to improve your dog's retrieval in woody areas.
Enjoy!

Video courtesy of Ducks Unlimited via Vimeo
Pick up a copy of Afield: American Writers on Bird Dogs from the Sporting Classics Store to read more about retrievers!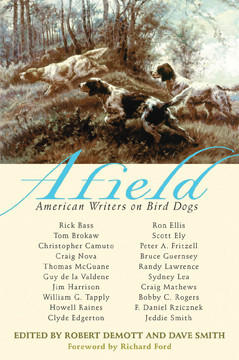 Subscribe to the free daily newsletter to receive Sporting Classics content direct to your inbox!