The folks at Turnbull Restoration & Manufacturing Co. have created something every Winchester aficionado will want, but only one will get to own it. The gunmaker partnered with the Winchester Arms Collectors Association to build a deluxe Turnbull 1886, which will head to the auction block later this month at the association's annual membership meeting.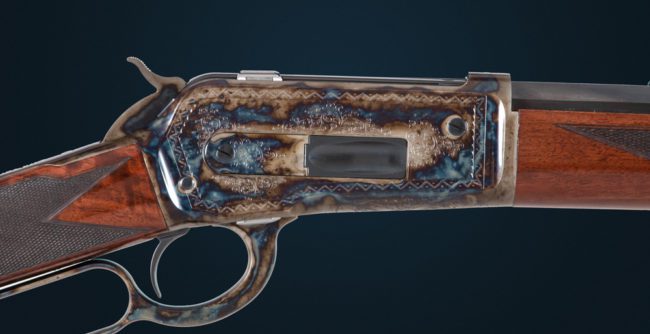 The event takes place July 14 at the Buffalo Bill Center of the West in Cody, Wyoming. The rifle features an American walnut stock with 24 lines-per-inch hand-checkering in the classic "H" factory pattern. Its receiver, lever, hammer, and forend cap are color-case-hardened using the original Winchester bone and charcoal process, while the barrel and magazine tube are rust-blued in the original style.

To top it off, Turnbull friend and master engraver John Pease decorated the rifle in the iconic Winchester Style 10 factory pattern. Negrini donated a case to keep it in, as well.

"We're always happy to work with organizations that are equally as passionate about honoring our heritage and preserving important pieces of American history," Doug Turnbull said. "We wish WACA and its members all the best for a successful Annual Meeting!"