Clay McGaughy is a San Antonio artist and University of Texas graduate whose original paintings and prints have been exhibited throughout the United States. 
McGaughy was featured in the January 1968 issue of Southwest Art; and he has done covers and illustrations for Texas Game and Fish, True West, Texas Highways, American Artist, Progressive Farmer, Outdoor Life, as well as the books, Texas Hill Country and Pecos to Rio Grande. 
In 1980 McGaughy was commissioned to do a painting for the Coastal Conservation Association's series of limited-edition fishing prints. Likewise, Ducks Unlimited honored him as the Texas Artist of the Year in 2002, and he produced their annual print.
McGaughy's galleries are Collectors' Covey in Dallas and his home collection in San Antonio. Originals and signed prints may be seen at www.claymcgaughyart.com. His work is also part of McNay Art Museum's collection in San Antonio.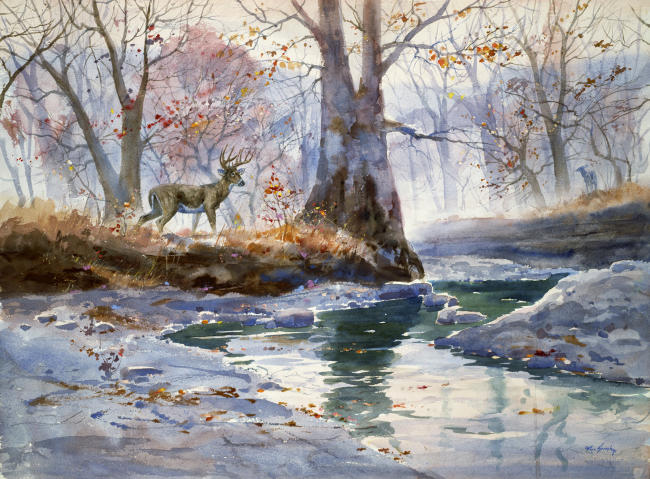 Encounter, 16″ x 21″, Giclée Print, $250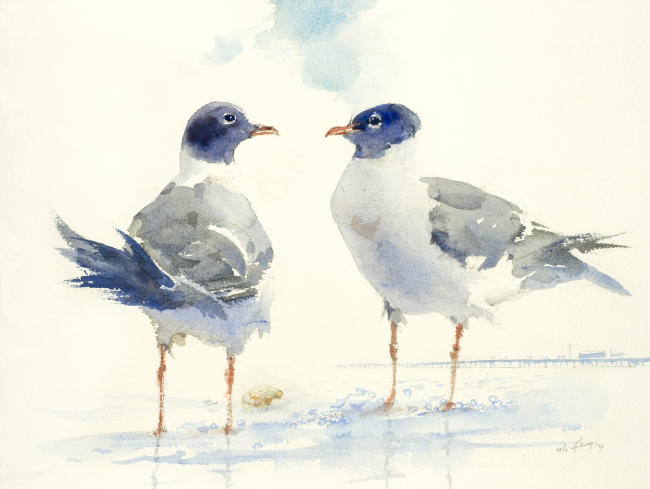 Sez Who, 11″ x 14″,Giclée Print, $150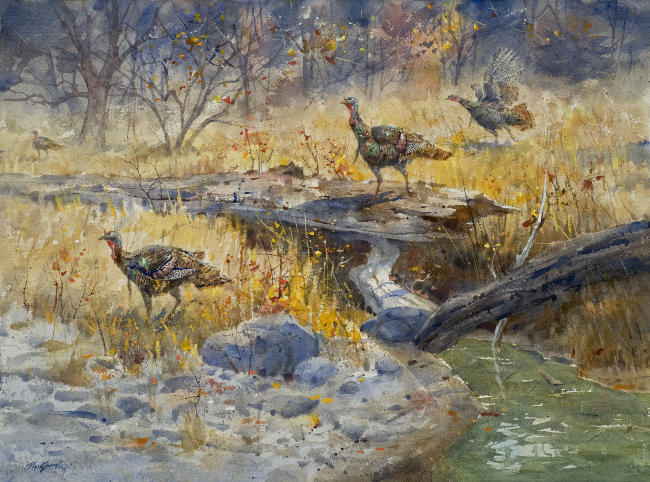 Bridge, 16″ x 21″, Giclée Print, $250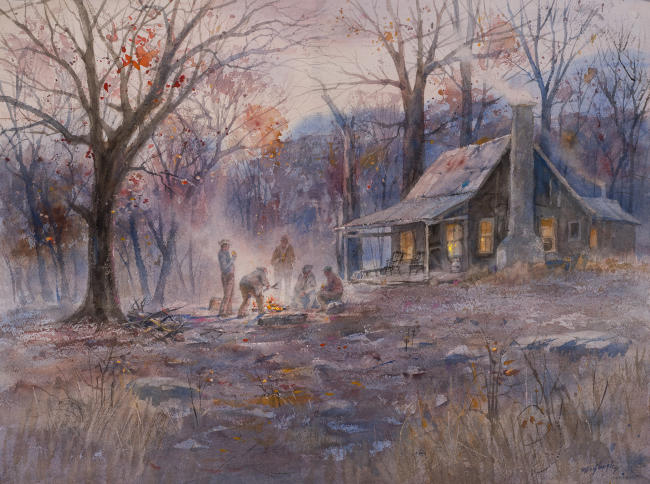 Board Meeting, 16″ x 21″, Giclée Print, $250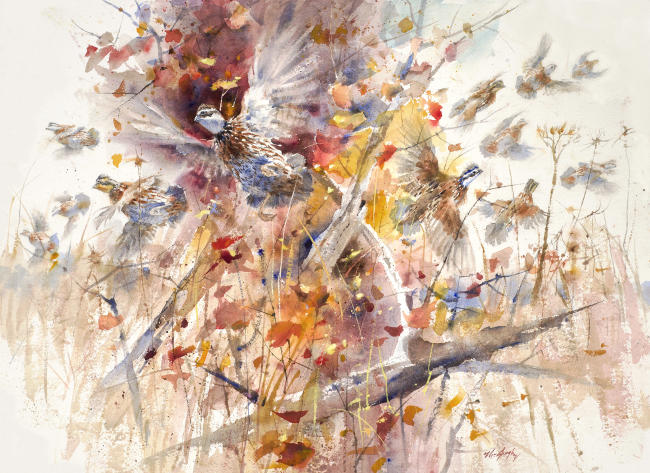 Gone, 16″ x 21″, Giclée Print, $250
Cover image: Miss, 16″ x 21″, Giclée Print, $250