Excerpted from the May/June 2015 issue of  Sporting Classics, on newsstands May 6. 
With the 2015 angling season kicking into high gear, it's time for my annual fly fishing equipment review. If you're in the market for rods, reels, lines, waders, boots, jackets, or various and sundry other items, take a look at the most noteworthy products I've tested over the last 12 months.
Orvis Recon 5-weight, 9-foot Fly Rod ($425)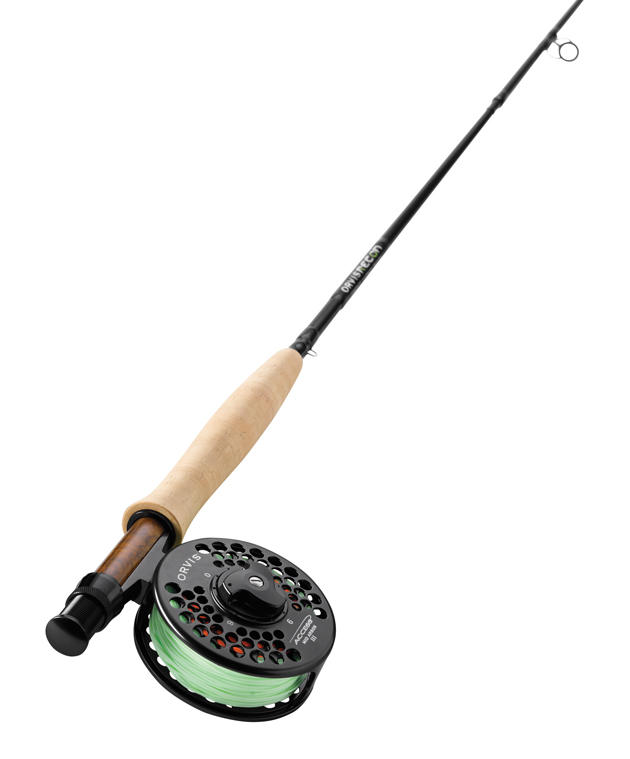 The mid-priced-rod category is getting more and more competitive, and the new Orvis Recon is yet another solid entry in the field. This 5-weight is quick, strong, and lightweight, with plenty of power to spare. It handles nymphs and streamers with ease, and it's stout enough to subdue a 20-inch rainbow in a matter of a minute or two. At the same time, it will push a Stimulator into the wind or tuck a hopper right up against the bank. If you're looking for a do-it-all trout rod that won't crush your wallet, make sure you check out the new Recon. It offers great performance at a very reasonable price.
Winston Nexus 6-weight, 9-foot Fly Rod ($485)


To be frank, I wasn't doing handstands when I heard about the new Winston Nexus rods. I was a big fan of the rod series the Nexus replaced, the GVX, and it's never easy to improve on an already exceptional rod lineup. (Newer, as many of us have learned over the years, is not always better.) But this particular 6-weight is a sweetheart. It's both powerful and accurate, yet it's reasonably light in the hand and very smooth. Just as important, it's fun to cast and fish. 
The 6-weight Nexus will handle trout and smallmouth bass, and I suspect it would also be a great farm pond rod for panfish and largemouth. The cosmetics are a little unusual, in that Winston went with black rather than its traditional green, but the rod is still attractive, with excellent attention to detail. All in all, this new Nexus is a gem of a rod at a very attractive price.
Fishpond Westwater Rolling Carry-On ($240)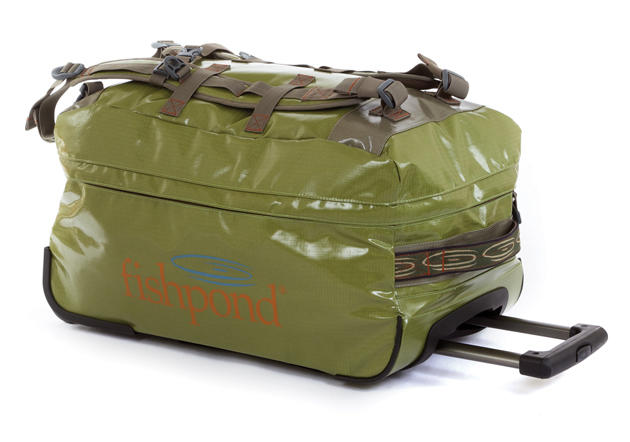 Fishpond is known for excellent fishing gear with an emphasis on quality and sustainability. The Westwater is a no-frills 3,235-cubic-inch carry-on that will get your angling gear there and back again while keeping things dry and safe under the vast majority of conditions you're likely to encounter. I didn't have a chance to fly with the Westwater, but I tested it on a long Montana road trip, stuffing it full of clothes, rolling it up and down a rocky dirt road, then leaving it outside in a winter storm for hours. The verdict? This bag is a solid, high-performance wheeled carry-on that also features comfortable, padded shoulder straps for the off-road portion of your adventures. It should prove equally at home in the overhead bin of a commercial flight, in the back of your pickup, or shoe-horned into a deHavilland Beaver.
Patagonia Men's Nano-Air Hoody ($299)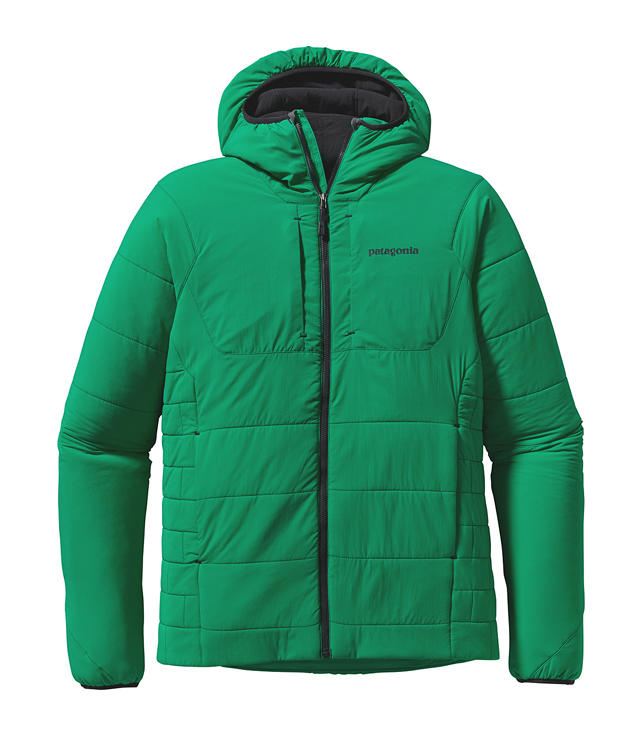 This new hooded jacket from Patagonia is the single most comfortable piece of outerwear I've ever worn. It moves, it stretches, it keeps me warm, it wicks moisture, and it holds up reasonably well in a breeze or a drizzle. It's the perfect fishing jacket when conditions are decent, and it's a great layering piece when the temperature starts to fall. In fact, there's only one problem with the Nano-Air: You won't ever want to take it off. Seriously, you owe it to yourself to try out one of these incredible new jackets. 
Simms G3 Guide Boot ($200)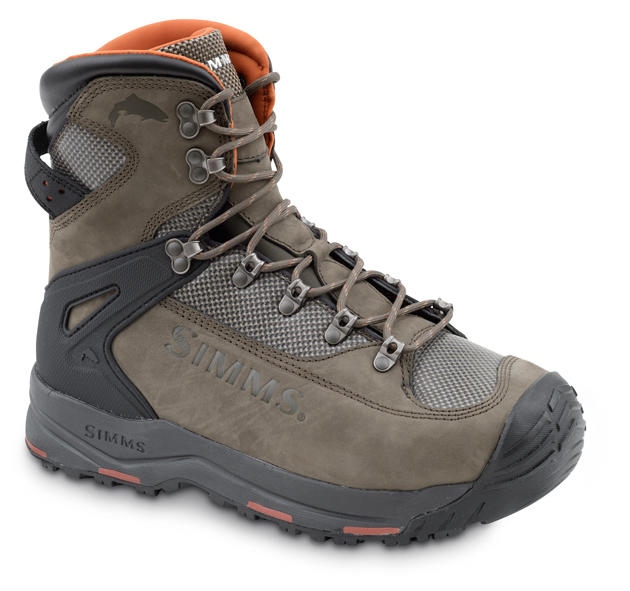 Simms' reputation is built on outstanding waders and bullet-proof wading boots. The G3 Guide Boot is a case in point. You can look until the cows come home, but you're going to have a tough time finding a wading boot that will match the   G3 for handling abuse and overall performance. These rubber-soled boots are comfortable and functional, and if you add the HardBite cleats to the Vibram Idrogrip outsoles, you get one tenacious grip on the river bottom. I've used the G3s everywhere from spring creeks and tailwaters to slick freestones, and they invariably receive high marks for comfort, performance, and traction. There's not much more you can ask from a top-of-the-line wading boot.
Redington SonicDry Fly Wader ($500)


It's funny, but I wouldn't have any problem fishing the same rods and reels I used 20 years ago when I was guiding on the Henrys Fork. Just don't ask me to wear the same waders. These excellent Redingtons are comfortable, breathable, and durable. They also boast a front zipper that makes time on the water easier and more pleasant. The SonicDry Fly is Redington's top-of-the-line wader, and it has all the little touches, from articulated knees to ultra-sonic welded construction to zippered hand-warmer pockets, that make a real difference in all-day comfort. I've been testing these waders since early in 2014, and they continue to work perfectly. 
Abel SD 4/5 Reel ($550)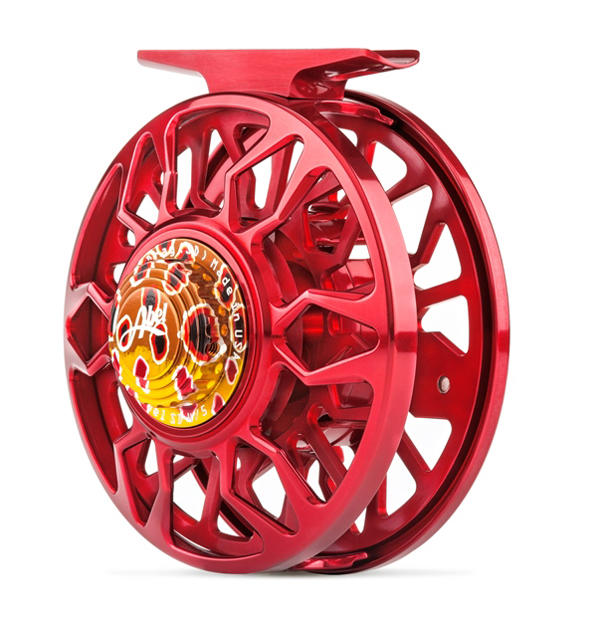 Abel is one of the truly iconic brands in the fly fishing industry. The company's reels are known world-over for their exceptional quality and amazing artistic finishes. Now Abel is offering an alternative to its traditional cork drag system.
I've been fishing the new Abel Sealed Drag Reel since last fall, and it's a winner—solid and sculpted, with an innovative stacked aluminum-and-Rulon disc drag designed with input from storied reel guru Joe Saracionne. When you hold the new SD in your hand, you can't help but be impressed by the sleek look, solid construction, and obvious attention to detail. The fact that it handled dozens of big Montana browns and rainbows without even the slightest hiccup simply confirms the obvious: The SD is one heck of a reel.
Bozeman Reel SC 325 ($675)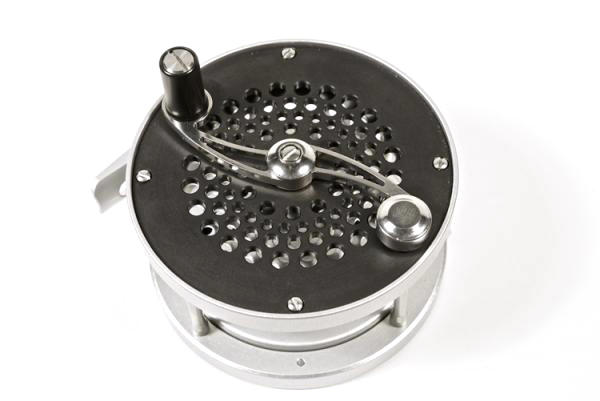 The SC 325 (S-Handle Classic for 3- to 5-weight lines) is old school. No sealed and adjustable drag, no extra spools, no exposed palming rim, no unnecessary bells and whistles—just impeccable construction, top-flight materials, a traditional S-shape handle, classic good looks, and a chance to follow in the footsteps of angling pioneers such as Lee Wulff and Joe Brooks. The reel's style dates all the way back to Edward vom Hofe, and if you love the history and tradition of fly fishing, or if you're a bamboo aficionado, then this gorgeous, raised-pillar, click-drag model from Bozeman Reel is right in your wheelhouse. 
To read Tanner's complete gear review, pick up the May/June 2015 issue of  Sporting Classics, on newsstands May 6.  
Photos courtesy of the manufacturers. Cover image: KevinCass/Thinkstock