From the July/August 2015 issue of Sporting Classics.
Sporting Classics' annual product review brings together new choke tubes, shotshells, and other useful pieces of equipment for the shotgunning enthusiast. Whether you're in the market for new steel loads or looking to breathe new life into an old fowling piece, you'll find it here.
Carlson's Choke Tubes

The Waterfowl series of chokes tubes represents the culmination of more than 25 years of research. The chokes include Carlson's new Triple Shot Technology, which offers reduced pellet deformation, shortened shot string, and fewer stray pellets. The extended-tube design with a 25 percent longer parallel section than flush-fit tubes provides tighter patterns, doesn't require a wrench for installation, and protects the muzzle.
Ported or non-ported models are available in a matte-black finish. The Cremator series chokes come in Close Range, Mid Range, and Long Range; each is designed to handle lead and steel. The chokes are manufactured in the USA and backed by Carlson's lifetime warranty.
Visit www.choketube.com.
Cole Gunsmithing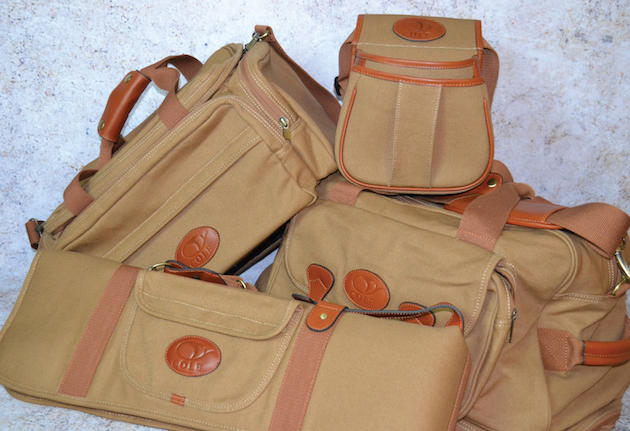 Cole Gunsmithing announces a new line of high-quality gear and clothing branded with the Cole trigger logo. The line, which includes bags and vests, shirts, snap caps, and cleaning kits, is scheduled to arrive this summer. Quantities will be limited in the first shipment, but pre-orders are welcome.
A beautiful 52-inch gun case is shearling lined. A large field bag has top and bottom compartments and can carry items you need for a day afield in the top or it can serve as a great weekender bag. A cartridge bag and shell pouch round out the gear offering. A small number of these items will be available in a sporty blue as well as tan.
Cole has decades of experience with fine Italian shotguns and specializes in Beretta, Benelli, Caesar Guerini, Fabarm, and Perazzi shotguns. The company has just received several thousand wood sets that fit recent-model Beretta and Benelli shotguns.
Visit www.colegun.com.
Federal Premium
Vital-Shok High Density buckshot features nine pellets of tungsten-alloy 00 buck at 1,600 fps muzzle velocity, which gives it superior stopping power compared to lead loads. Because its payload is lighter than equivalent lead loads, it produces less felt recoil, yet offers higher velocities and more downrange energy. The Flitecontrol wad ensures consistent, deadly patterns, making High Density an excellent choice for deer, hogs, and more.
Following the success of Federal's Black Cloud Close Range waterfowl load comes 3rd Degree turkey loads, which are designed to quickly open into a deadly, close-range pattern.
The new turkey load also uses a dose of copper-plated lead for the more common 20- to 40-yard shots. For far-out birds, it contains ultra-dense, heavyweight tungsten-iron shot to deliver a consistent, long-distance punch.
The entire payload is maximized by Federal Premium's exclusive Flitecontrol wad, which stays with the shot column longer for even, reliable patterns.
Visit www.federalpremium.com.
Krieghoff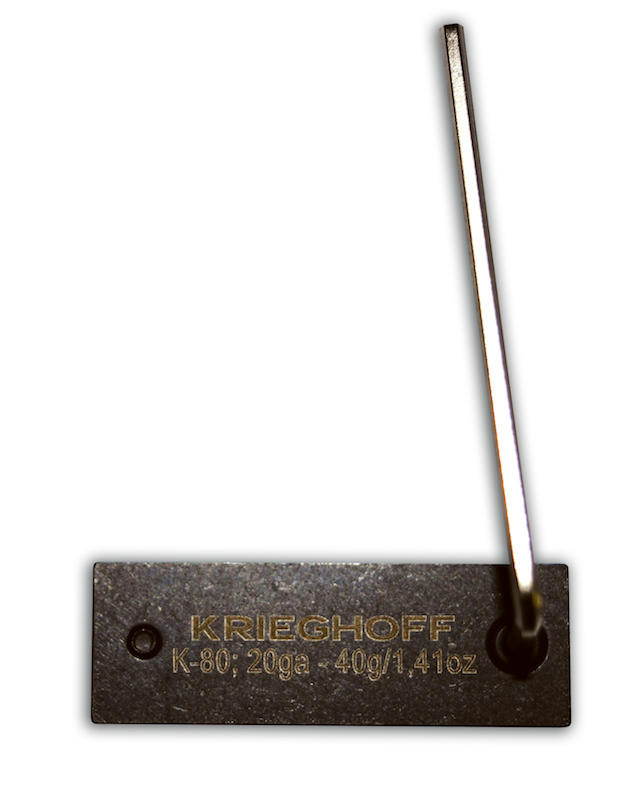 Krieghoff offers barrel weights to help shooters of the popular K-80 model adjust to the Parcours barrels, which are lighter than most others. Parcours also offer a flat rib, which has a different sight picture for most shooters who are accustomed to a tapered-step or floating rib.
Some shooters, especially those who have used forward-bias guns in the past, want the gun to be weighted more in their lead hand. The barrel weights can bring the gun back into balance.
The weight system developed for the Parcours 12- and 20-gauge barrels allows you to customize your Krieghoff K-80 to your exact specifications for fit and feel.
Visit www.krieghoff.com.
MJ Tulo Gunmakers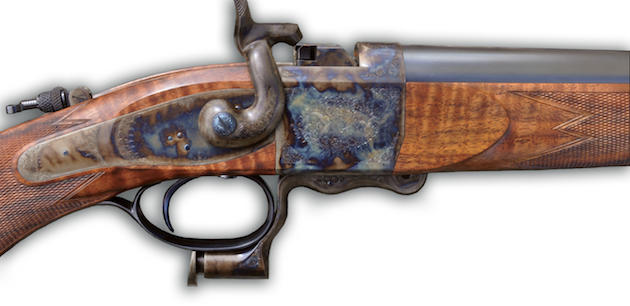 MJ Tulo takes original high-quality shotguns and turns them into bespoke firearms. For instance, they took an A.H. Fox and restocked it to the owner's dimensions with a piece of American walnut, fit a second set of barrels to it, and had it fully engraved. The end product is a unique, usable custom gun made to the client's specifications.
Visit www.mjtulogunmakers.com.
Patternmaster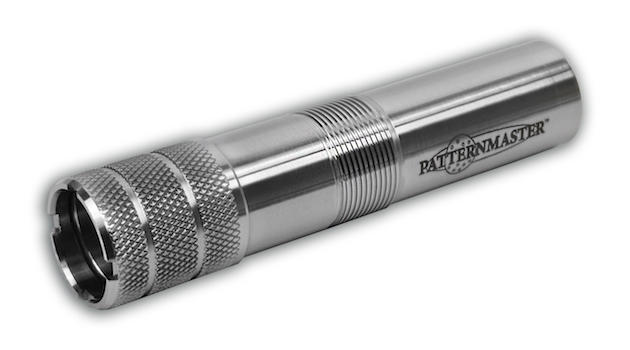 The patented gas-over constriction Anaconda Shooting Sports series of tubes will be available in the spring of 2016. Now clays shooters can expect the same incredible performance that wingshooters have enjoyed from Patternmaster for the last 20-plus years.
Visit www.patternmaster.com.
Rio Ammunition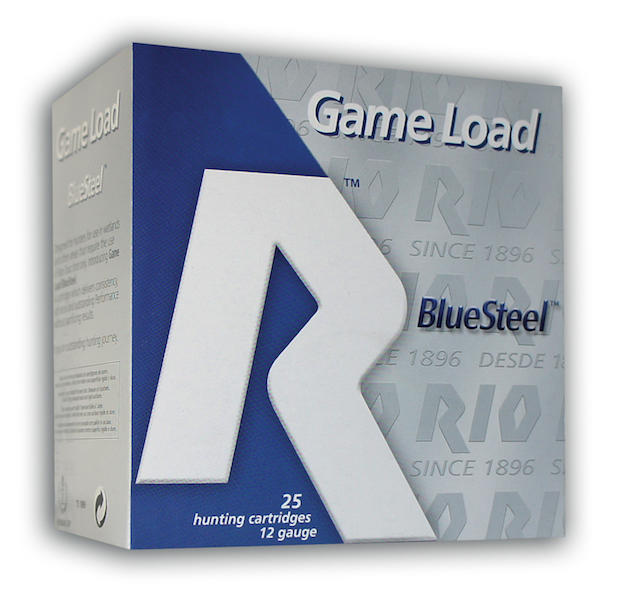 BlueSteel Game loads pack the lethal, non-toxic punch needed for tough waterfowling conditions. High velocities, perfectly spherical steel shot, and multiple shot sizes provide killing power even under adverse hunting conditions. Available in 12 and 20 gauge and in blisteringly fast speeds up to 1,550 fps, BlueSteel Game Loads provide great patterns and superb knockdown power in an environmentally sound package.
Visit www.rioammo.com.
RST Classic Shotshell Co.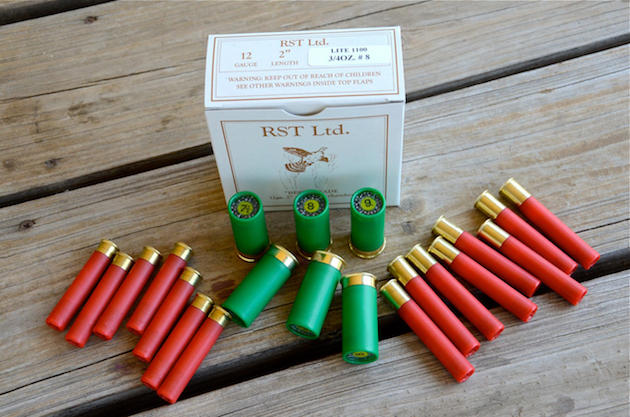 RST specializes in paper and light loads for classic or older shotguns. For 2015 the company is offering 2-inch, 3/4-ounce loads for 12 gauge. The company is also producing 2 5/8-inch 10-gauge shells available in either 1 1/4-ounce or 1 1/8-ounce loads.
Visit www.rstshells.com.
Spectra Shot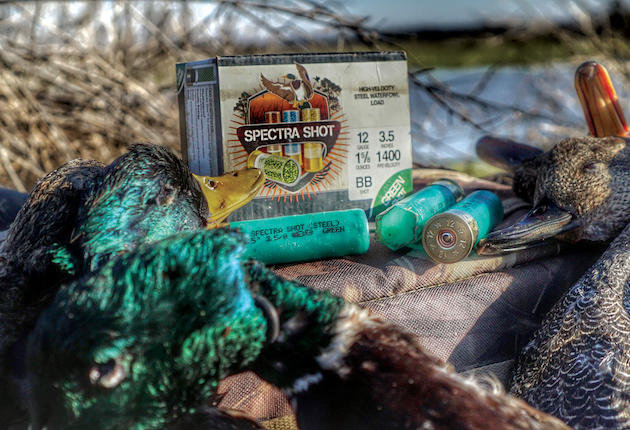 This 3 1/2-inch BB load carries a powerful punch for hunters looking for shotshells that can effectively bring down fully plumed birds toward the end of the season. The load is 1 5/8 ounce of some of the heaviest steel BBs made in America. Shooters can expect consistent patterns at 1,400 feet-per-second with shot that delivers a hard punch thanks to the additional weight from a proprietary coating. The new offering comes in a 10-round box and will be available by the end of this summer.
Visit www.spectrashot.net.
Trulock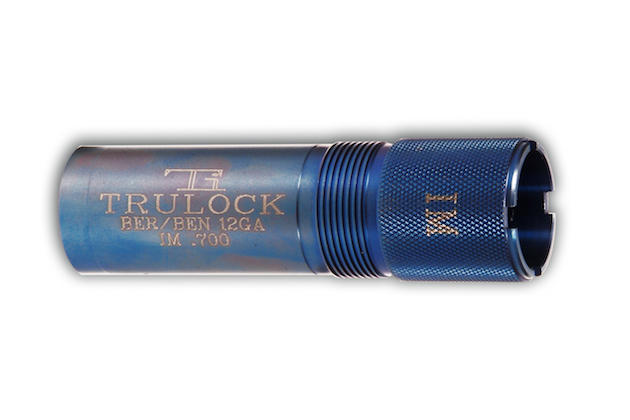 The new titanium Trulock Ti choke tube alleviates extra weight, the main drawback of other extended choke tubes.
Ti chokes are fashioned from titanium alloy and weigh 33 percent less than steel tubes, yet they are just as strong and durable. Now an extended choke tube—and the benefit of its more uniform pattern—can be used without the added weight at the end of the shotgun barrel.
The extended length and knurled design of the Trulock Ti choke allows for easy installation and removal without the need of a wrench. Plus, Trulock Ti chokes have an oxide finish and are color coded according to constriction.
Visit Trulock Chokes' website to find the perfect choke by simply selecting your gun according to the manufacturer.
Visit www.trulockchokes.com.
Winchester Ammunition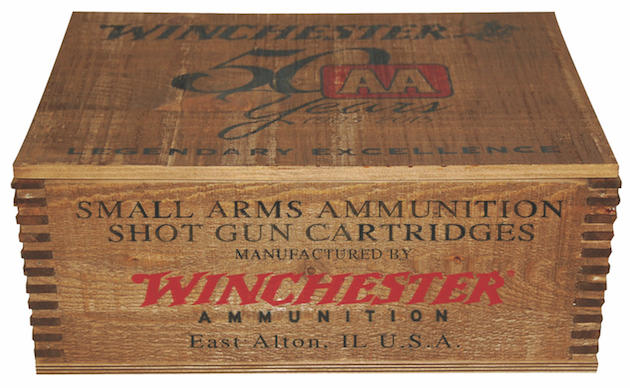 In 1965 workers completed the St. Louis Gateway Arch, the New York Jets drafted Joe Namath, and President Lyndon Johnson signed the Great Society into law.
For the shooting industry, the AA shotshell first took flight that year from the Winchester Ammunition engineering labs with a design that featured a highly reloadable plastic hull that offered consistent performance and gave shooters confidence in every shot they made. At the time it was dubbed the "ultimate target load."
Winchester is now celebrating the 50th Anniversary of its AA shotshell with a commemorative wood box that contains ten boxes of AA 12-gauge 1 1/8-ounce number 8 shot—a favorite for trap, skeet, and sporting clays enthusiasts.
These distinctive, commemorative boxes are available where Winchester shotshells are sold.
Visit www.winchester.com.
Click here to subscribe to Sporting Classics today!