From the pages of our new January/February 2018 issue. Our 21st annual Sporting Art & Decor showcase features beautiful paintings, fossils, sculptures, and a wonderful variety of handcrafted furnishings for the home or office.
GREEN RIVER STONE COMPANY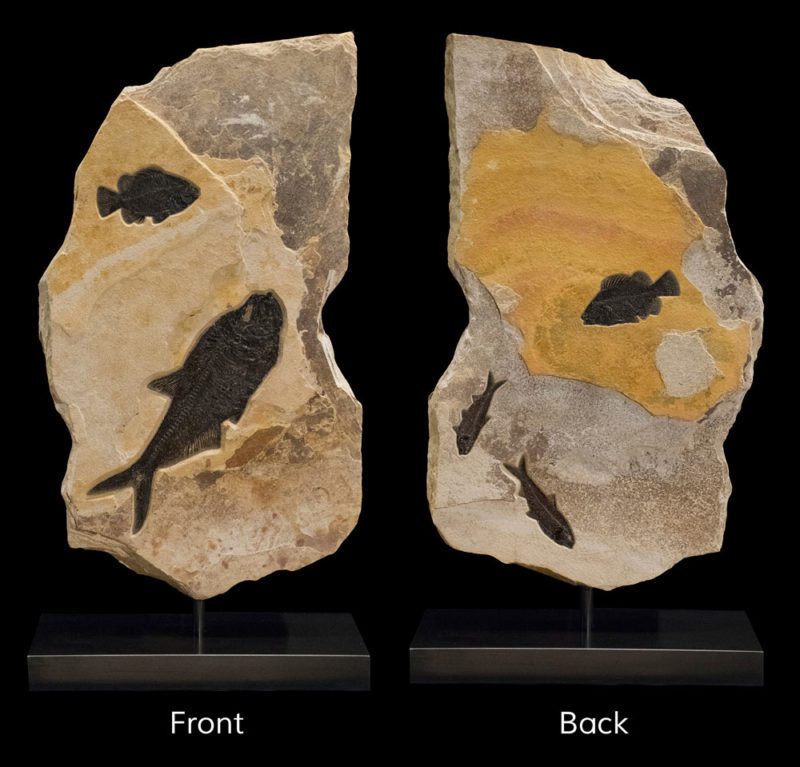 Green River Stone Company now has a line of fossil sculptures in addition to its famous fossil murals, tables, tiles, backsplashes, and countertops. Each sculpture includes 50-million-year-old fossil fish from the company's private quarry in Wyoming. The two-sided sculptures are mounted on a handmade iron pedestal, allowing it to be rotated so both sides can be enjoyed. Variations in shape, color, texture, and fossil content make each one unique.
OUT OF AFRICA

Located in Bozeman Montana, Out of Africa – In Montana Gallery was started by Skip Tubbs in 1980. After graduating from the University of Montana with a degree in zoology, Skip relocated to the Bozeman area to become partners in the Artist Union Gallery. His custom-framing business soon separated and became Framework Designs, which evolved into the sporting and fine wildlife art gallery that it is today. A part-time biologist, falconer, and avid sportsman, Skip believes that his passions are responsible for his choices of the truly talented group of artists who show their knowledge and passion for the subject matter they create.
KEN NEWMAN SCULPTURES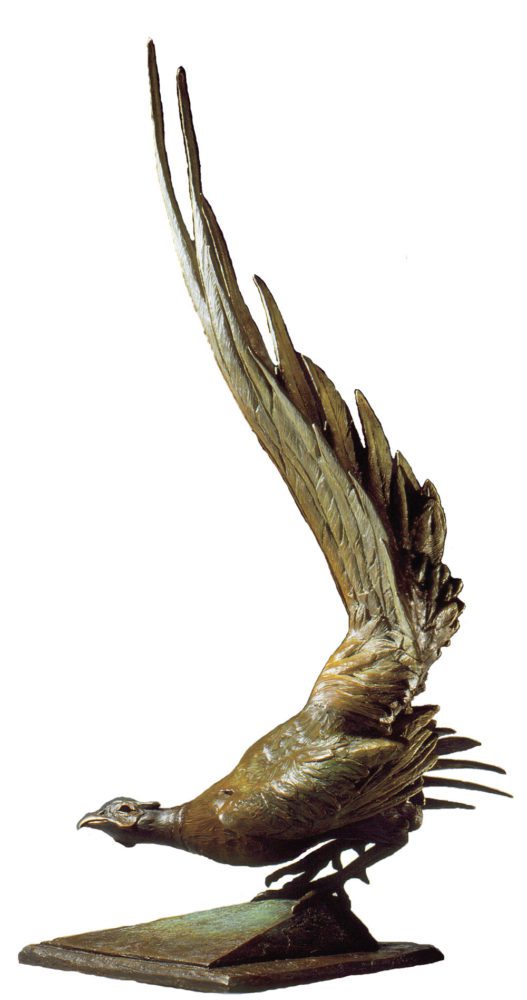 Sculptor Ken Newman, a member of the prestigious National Sculpture Society, constantly strives to convey his passion for wildlife and gundogs. Ken has a unique ability to capture movement, intent, and personality while bringing bronze to life. Visit his website to purchase the perfect sculpture for your art collection.
KENETREK MOUNTAIN GUIDE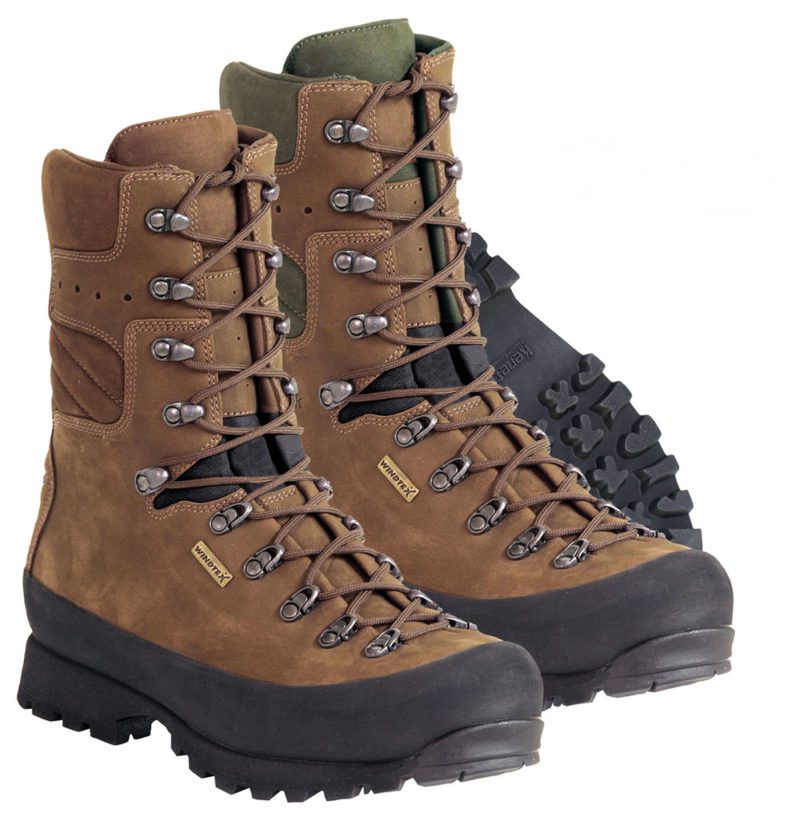 Kenetrek has added a new rock-solid, one-piece, vulcanized-rubber K-73 outsole to its Mountain Guide, the boot that already keeps sheep up at night. Made in Italy, the ten-inch-tall boot features premium 2.8mm-thick, full-grain leather uppers with one-piece vamp construction and no seams down the tongue for better abrasion resistance. It has reinforced double- and triple-stitching in high-wear areas and a waterproof, breathable membrane to keep out water. You can choose from 400 grams of Thinsulate for warmth without the bulk or non-insulated for use in warmer weather.
DAY ONE CAMOUFLAGE
Day One Camouflage has safari wear aside from camouflage. This Safari Vest has dual-sided shoulder pads extending over the top of the shoulder for cushioned gun-carry treks following dangerous game. Lined in real-life zebra or unlined. The loden green cotton vest sports six or eight pockets.
SILVER STAG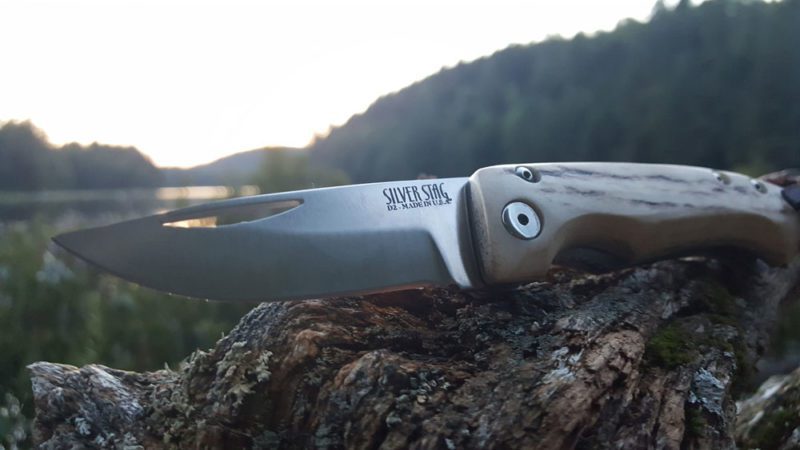 What separates Silver Stag is the company's "hands-on" approach to manufacturing its traditional and practical line of hunting and fishing knives. For more than 20 years, Silver Stag has been hollow- and flat-grinding high carbon tool steel blades "freehand," then incorporating domestic shed antler and exotic hardwoods into its finished designs. Their team's attention to detail is excellent, and every finished knife is as unique as the piece of antler or hardwood selected to build it. The team at Silver Stag can even build you a knife using your own cherished antler.
FAIR CHASE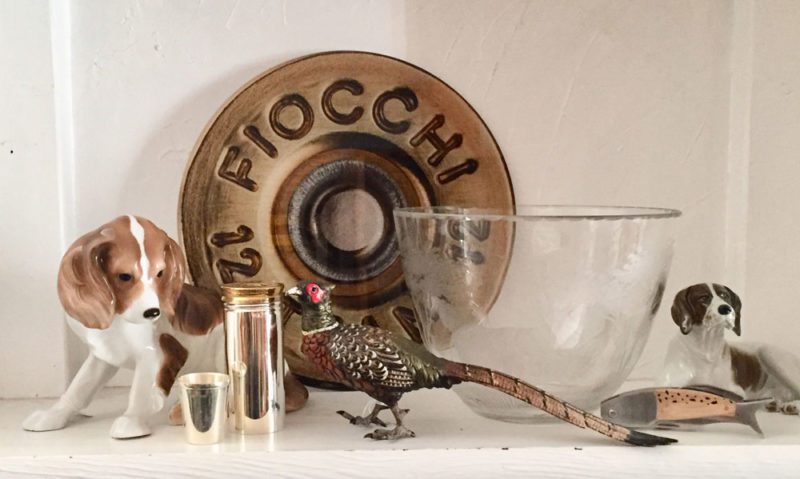 It all started 35 years ago when Fair Chase began offering hunting, shooting, and equestrian books. Owner Carol Lueder continues to sell books—out of print, deluxe, signed, and rare editions. In 2004, Fair Chase expanded its offerings to include antique and collectible art, dinnerware, game plates, barware, decanters, vintage scarves, neckties and bowties, jewelry, and other very carefully selected new items. Fair Chase also represents bronze artist Liz Lewis (lizlewismt.com).
fchase.net or call (540) 460-5302
RHODES BROTHERS TAXIDERMY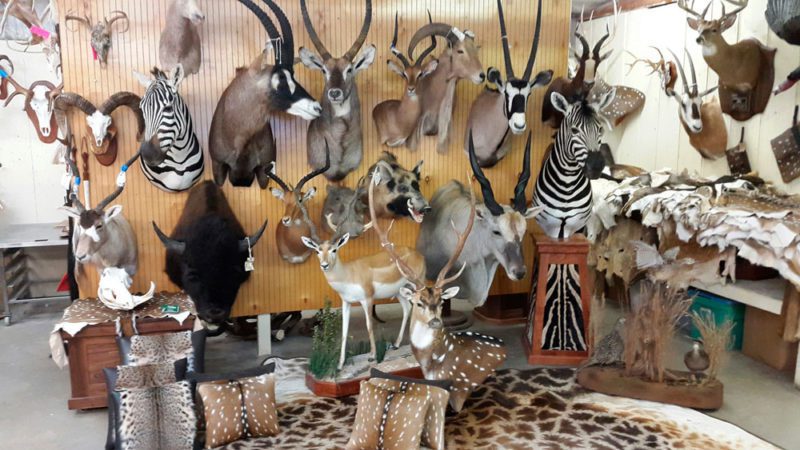 Rhodes Brothers Taxidermy in Kerrville, Texas, has been helping its clients adorn their homes for more than 30 years. The talented artisans create taxidermy big and small—from lifesize to horn mounts—in addition to hides, skulls, rugs, and pillows. Let them help provide the quality taxidermy and taxidermy-related items to complete your trophy room or den.
ARTWORKS TAXIDERMY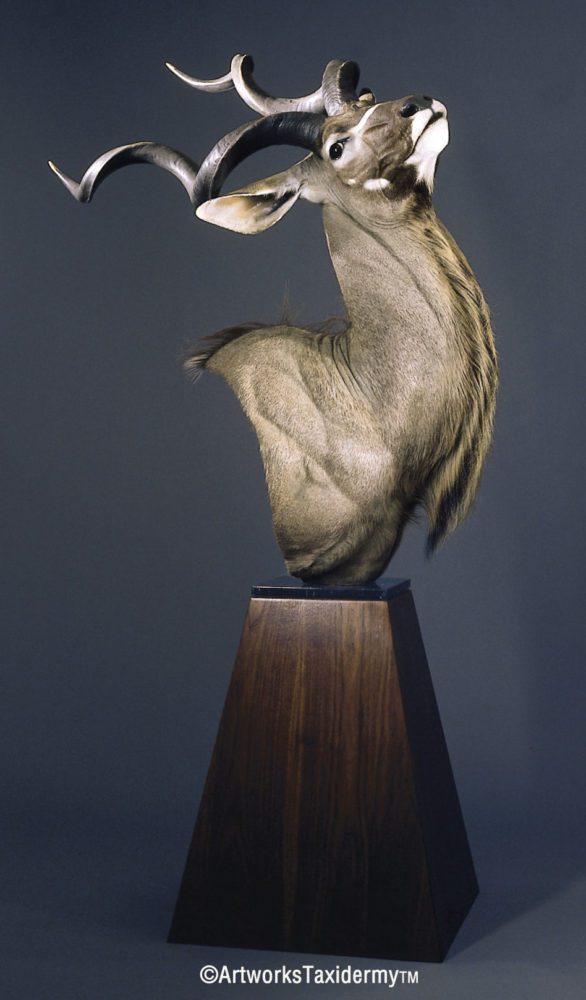 Founded in 1994, Artworks Taxidermy's innovative designs, commitment to fine craftsmanship, and personalized service lead the industry. Conveniently located near Denver International Airport, Artworks is USFWS and USDA approved to receive international trophy shipments from any hunting destination. From the smallest to the largest project, Artworks Taxidermy guarantees superior mounts that will "capture the memory of your hunt for a lifetime."