Photo courtesy of all4shooters.com/Franco Palamaro 
Two screws in the recoil pad. A special tool needed to adjust trigger pull. Screws in the forearm and screws attaching the barrel to the action. Firearms are comparatively simple machines, but the average model comes with a variety of nuts and bolts with no uniform system of loosening and tightening. A simple task might require an Allen wrench, screw drivers, or more to accomplish. Sauer's new 404 rifle removes the need for different tools with what can only be described as the Swiss Army knife of firearms.
Other manufacturers make universal gun tools that fit a variety of firearms, like those designed to work on AR-style rifles. Sauer not only made a tool designed specifically for its rifle, it built it right into the front stock. The cylindrical tool is actually the front sling stud and pulls out to work on the gun.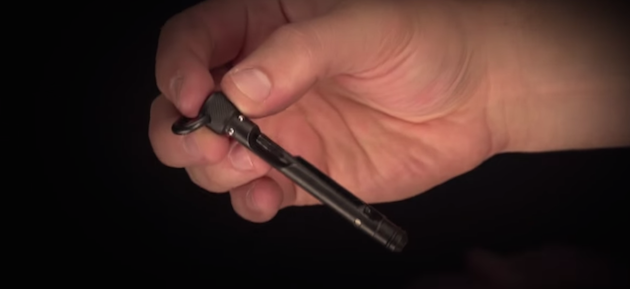 Photo courtesy of Burkhard Bonarius
The tool can remove the buttstock and forend, swap calibers, and change the trigger pull's weight. The trigger itself can be canted and moved forward or back to adjust for length of pull.
Sauer designed everything else to be done without any tools at all. Its universal scope mount latches on, so there's no need to worry with a variety of screw sizes and wrenches. The bolt face can be interchanged between magnum and standard calibers by pressing a button. A shooter could conceivably do everything they needed to the rifle in the field with one included tool and very little time.

Sauer 404 – More Flexibility by Burkhard Bonarius via YouTube
Subscribe to the free daily newsletter to receive Sporting Classics content directly to your inbox!