On assignment for Sporting Classics, I recently ventured to Joshua Creek Ranch, nestled in the Texas Hill Country 40-minutes north of San Antonio, to hunt quail, pheasant, and duck. On location, I dined on the best food I've had in recent memory, courtesy of JCR's head chef Michael Davis (pictured).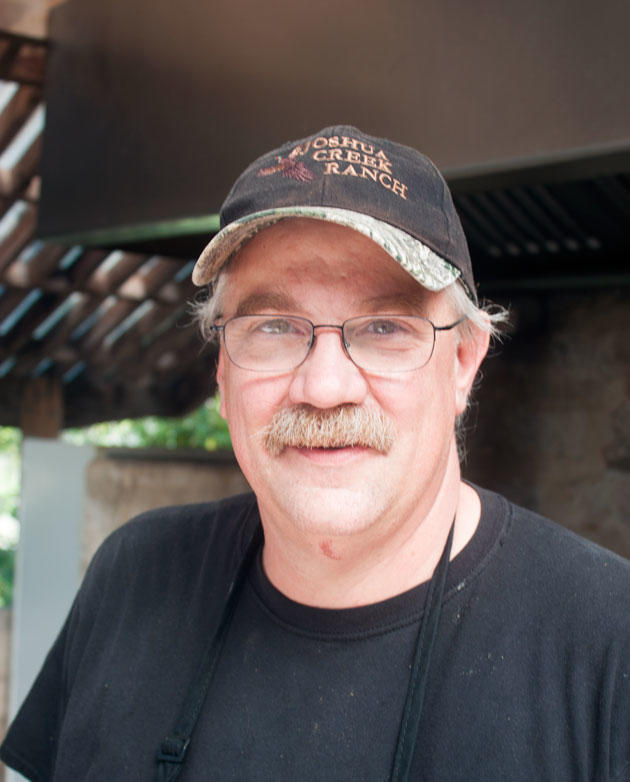 By the time Davis joined Joshua Creek in 2008, he had already spent decades serving as executive and sous chef at some of the Hill Country's finest restaurants and private clubs. Masterful in the kitchen, Davis is also a sportsman with a profound understanding of game inherent to his recipes. 
In particular, Davis' chicken-fried axis, featuring fresh venison harvested on the ranch, stood out as a highlight. Axis originate from India, but since their introduction to Texas in the 1930s, they've proven well suited to the state's sprawling grasslands and evergreen forests. Given I hail from Tennessee, far from both India and Texas, I had never tried axis, but quickly found the meat as tender and succulent as its finest beef brethren.
Davis was courteous enough to supply the dish's recipe, listed below.
Ingredients:
2 lbs. axis or whitetail venison
3 cups flour
2 tbsp. salt
2 tbsp. seasoned salt
2 tbsp. pepper
½ cup oil
½ cup chardonnay
1 cup heavy cream
Preparation:
Cut venison into ½-inch thick medallions. Sprinkle with meat tenderizer. Pound medallions flat between plastic layers.
Heat oil to 350 degrees.
Mix flour and seasoning. Dredge meat in seasoned flour and fry in oil until medium rare. Remove from pan and set aside.
In pan, add ½ cup oil and then enough seasoned flour to make a paste. Add chardonnay and stir well. Then add heavy cream and stir until of sauce consistency, adding water if necessary.
Place fried medallions on plate and top with wine cream sauce before serving.
Serves four.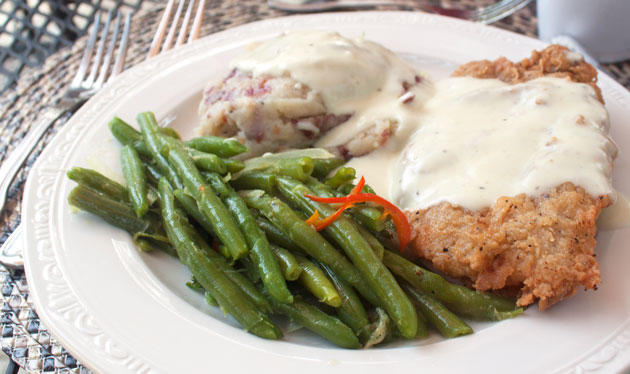 Be sure to sign up for our daily newsletter to get the latest from Sporting Classics straight to your inbox.
Photos by JR Sullivan.