Under Contract
Ray Scott's Legacy Lakes offer pristine views, well-kept grounds, first-class amenities, trophy whitetail hunting, and world-class bass fishing, which altogether make this the ultimate turnkey recreational property. The lodge includes a swimming pool, two-car garage, spacious kitchen, dining room, four bedrooms, 41⁄2 baths, study, and an enormous living room with a stone fireplace that leads out to a large veranda with phenomenal views of the lake.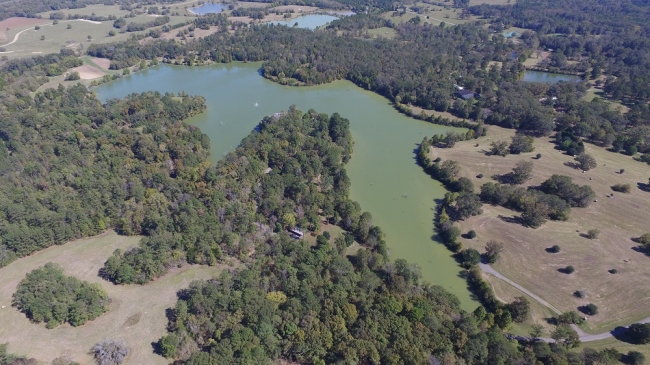 Close by is a boathouse that houses a big bedroom and bath. A walkway winds from the lodge through the woods to the cozy board-and-batten President's Cabin consisting of a spacious den with fireplace, two bedrooms, two baths, and a front porch where you can relax while looking at the lake. The Legacy Lakes were custom-designed by Ray Scott. The clean shoreline is designed at a 30-degree grade to a minimum of four feet to keep down undesirable vegetation. Lake Life Pumps, designed by Scott, are placed to control thermal stratification of oxygen levels. Over 50 years of experience in lake design and fish management have culminated in the ultimate bass habitat.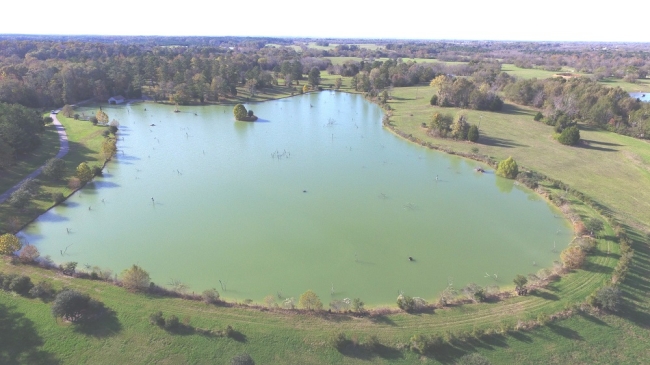 The Legacy Lake property covers about 200 acres, including 74 acres of intensely managed bass lakes, among them the 55-acre President's Lake named "the best bass lake in the United States" by Outdoor Life magazine. Each lake is loaded with custom-designed structure that trophy bass love, such as underwater ridges, dropoffs, bottom structure, and stick-ups to provide the ultimate habitat for trophy bass (and fishermen). The lakes are stocked with premium Florida bass and forage fish, including bluegills, shad, and shiners. All fishing is done on a catch-and-release basis.
Many high-profile celebrities have fished Ray Scott Legacy Lakes, including Presidents George H. Bush and George W. Bush, along with Barbara Bush. Eighty high-fenced acres are stocked with trophy Canadian-genetic deer with a year-round management program that includes Ray Scott's Whitetail Institute forage crops, minerals, and feed supplements. Call 1800-849-1004 today to schedule your private tour! $3,400,000