One of the 40 timeless quail-hunting stories included in The Greatest Quail Hunting Book Ever, now available from Sporting Classics.
The vet told him that the old setter might live another day or so and that the humane thing to do would be to put him down. The old man brushed his moustache with the back of his hand so that his fingers would cover up his eyes and said he didn't believe he was ready to do without Old Tom right now. Maybe in a day or so, but not right now.
So the two of them shuffled out to the car and drove off together. Now the old man had a problem. It was the middle of March, and bird season was long since closed. But more than he'd ever wanted anything in his life, he wanted the dog to hear one more shot and feel the whirr of one more flush.
March or no, the old man took a vigil near the swamp that night and marked down two or three birds as they came in to roost. And promptly at six the next morning the two gentlemen marched down together through the morning mist, as they had done countless times before . . . and as one of them hoped they would do countless times again in some other fields.
The play was faultless. Old Tom drew himself up as proud as a puppy. The old man's shot was as true as a youngster's, and the deed was done.
At the vet's a half-hour later, his last bird cradled between his front feet, his nostrils filled with the scent of what he had lived for, Old Tom went to sleep.
The old man lets him rest up on a hillside facing the western sun; old folks appreciate the late-afternoon warmth. And on the slate that marks the spot he scratched, "Old Tom. A faithful friend for 12 fine years." On fair days, when he thinks no one is watching, the old man goes up to the slate on the hillside and sits in the sun with a glass of whiskey and talks about times past with Tom.
The Greatest Quail Hunting Book Ever, now available in two versions: a hardcover trade edition and a deluxe edition.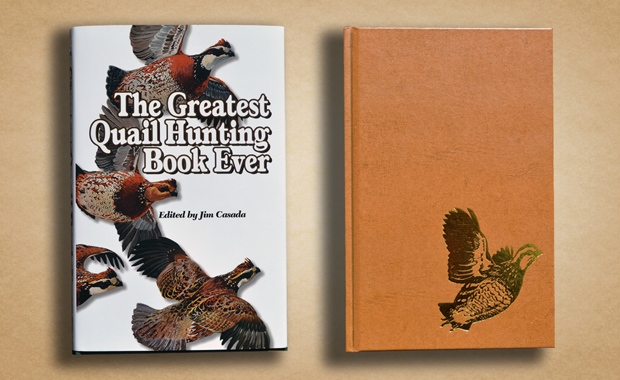 https://www.sportingclassicsstore.com/collections/greatest-quail-hunting-book-ever