From the May/June 2015 issue of Sporting Classics.
Most hunters or anglers have a treasured photo or two from their outdoor experiences they would love to enlarge and memorialize in some fabulous way. I happen to have 57 of them. And, when I needed to fill the walls of the photo gallery in my new Ultimate Sportsmen's Lodge, I knew exactly whom I wanted to transform my snapshots into showpieces: Roland LaPierre of TrophyShot Prints.
You see, Ultimate Sportsmen's Lodge is a show that my company, Orion Entertainment, airs on Great American Country TV. And this season, I am the lucky outdoorsman who is building a dream lodge on camera for all to see and experience. Among the many extraordinary amenities—including an in-home theater, fabulous great room, pizza oven, outdoor kitchen, dog-grooming room, and more—my wife, Amy, and I wanted a special place to hang our most treasured photos from our life in the outdoors.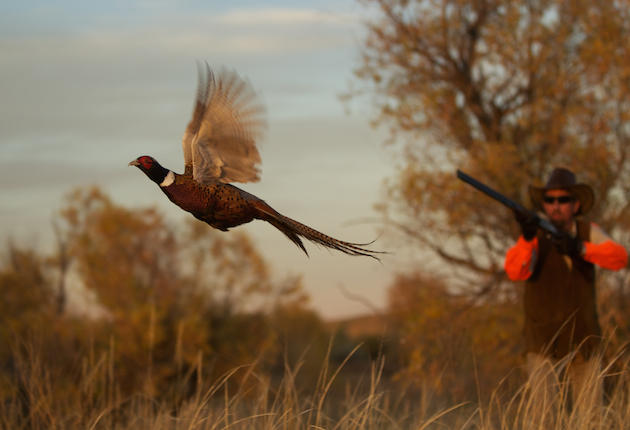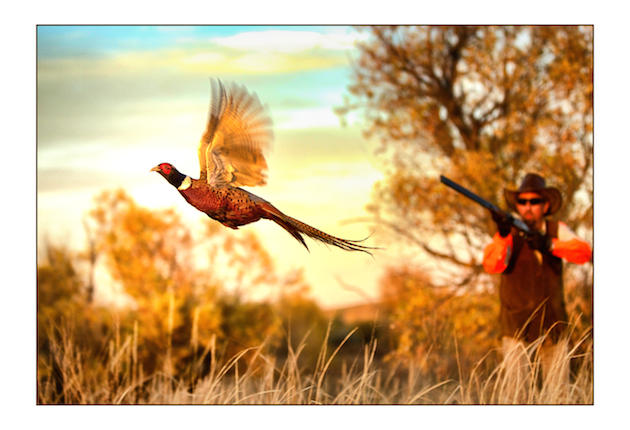 Before and after
We didn't have much difficulty choosing the pictures to put on the walls: my most memorable moments afield with trophies I had taken; heroic portraits of my cherished hunting dogs, including the beloved Thor, perhaps the greatest bird dog ever (he once pointed a thunder chicken); our children growing up in the field; and stunning moments of natural glory, such as a breaching whale waving his tail in the stark blue waters of the northern Pacific.
But there are some harsh realities to deal with when you dig through shoeboxes full of photos. Color prints fade over time, negatives get lost or damaged, and worse, our photography frequently isn't as great as our mind's eye would like it to be.
That's where Roland LaPierre comes into the picture—literally. Roland owns TrophyShot Prints (www.trophyshotprints.com), and he is the absolute master at bringing fresh vitality and vibrant artistry to almost any photo.
Considerably more than a clever Photoshop retoucher, Roland brings a true artist's touch to his work, connecting with the spirit and subject of each photo individually, recalibrating the light and shadows of each shot, enhancing focal points, and breathing new life into old images through his digital and artistic wizardry.
Roland's work says a lot about his artistry, but just speaking to him gives you a greater sense of his deeply personal connection to nature and people like us who love the outdoors. Laid back—like the native Hawaiian he is—Roland makes time to talk to every customer about every print so he can approach each photo with the customer's wants in mind and capture its essence at his studio in rural Hawaii.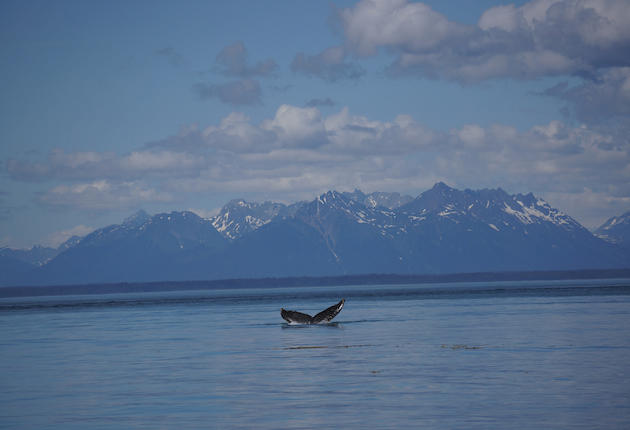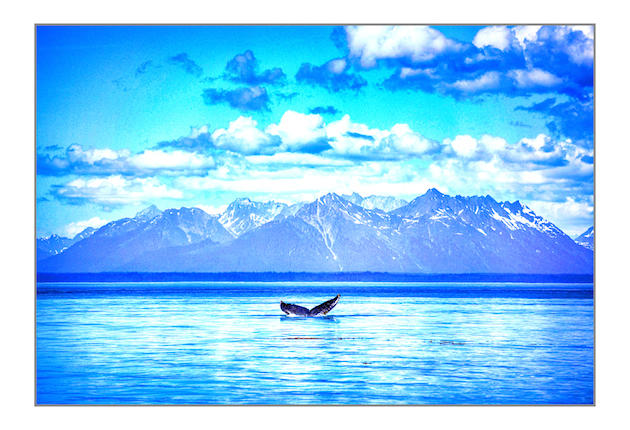 Before and after
"People come to me with snapshots," he says with a hang-loose accent, "and I'm turning them into the most fantastic pieces of artwork that I can. People send me old prints, jpegs, and everything like that, and in eight years I've only had a couple that I couldn't save. And it's not just trophy shots where a guy is posing with his biggest buck or a huge fish. I transform unforgettable sunsets, dog portraits, family photos, and everything else you can imagine. It's really cool to know that I'm taking these moments in time and turning them into lasting works of art."
Roland pours his heart into every image—and it shows. "I don't care if it takes me two hours or two days. I do whatever it takes to get the spirit of the image to shine through."
And this is no ordinary printing process either. Roland has scoured the mainland and has found a unique process called metal printing, which adds powerful depth to each image while making the colors almost hover and glow. The finished product comes in any of a half-dozen sizes he advertises on his website and, in addition to free consultation and image revitalization, Roland throws in the shipping, too.
One particular image Roland did for our gallery speaks volumes about this artist and his process. It's a shot taken by world famous outdoor photographer Dušan Smetana, who accompanied me on several shoots for another Orion show, Ram Outdoorsman. The image shows a rooster pheasant bursting from cover in the foreground, black thunderclouds rumbling in the background, and me in the mid-ground confirming my target and shouldering my gun. Spectacular all by itself—without any retouching required—Roland's light, artistic touch elevates that image even more.
"Every professional photographer touches up his images," Roland points out. "Dušan's photo gave me a lot to work with. He had already captured the excitement of that split second. I simply enhanced the colors and controlled the shadows just a little to bring out the power of the photo. You can practically smell the gunpowder when you look at the image."
After the photograph was printed with Roland's stunning metal-print process and hung in the gallery in my Ultimate Sportsmen's Lodge, that image—and more than 50  others—provided me with a real sense of awe and appreciation for the opportunities I've had afield. I look at those walls and feel truly humbled and fortunate to have experienced so much of nature and to have such powerful artworks to memorialize them for all time.
When you're building the Ultimate Sportsmen's Lodge, you need the ultimate of everything, from fixtures and furniture to window treatments and artwork. For my photos, I chose the artistic touch of Roland LaPierre's Trophy Shot Prints, and all I can say is, Mahalo!
Cover Image: Thinkstock