Over the past five years the percentage of American women who hunt has increased more than any other demographic of sportsmen. In 2011 the US Census Bureau concluded 1.5 million females (11 percent of the national total) hunt each year. This number has only grown since the survey was conducted four years ago; a recent National Sporting Goods Association report notes that the sale of women's hunting apparel and gear grew more than 43 percent between 2003 and 2013.
Outdoor writers and industry experts have extensively followed the influx of women sportsmen, attempting to understand and encourage this movement, and several good articles have been written about the subject. When read together, these pieces form a comprehensive view of women hunters in America. We've excerpted key passages from these stories below, as well as links to the pieces. —JR Sullivan
Hunting is for Girls
by Richard Grant. Aljazeera America, February 2015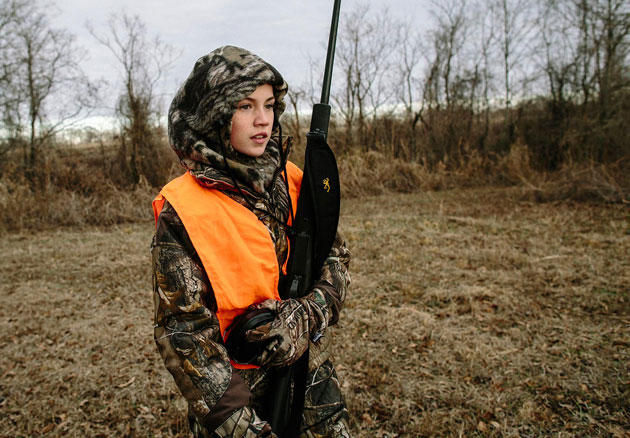 Cadi Thompson wouldn't be caught dead in the pink camo so widely available in Walmarts these days. She was wearing old Carhartt work pants, layers of black fleece, no makeup or jewelry, and a backwards baseball cap. Amber and Erin, on the other hand, got out of bed well before dawn to do their hair and makeup. They both put on sparkly earrings before climbing into green-and-khaki camouflage outfits. They wanted to look their best and express their femininity while hunting. But most of all they wanted to kill big deer with big antlers and put lots of meat in the freezer . . . 

"I think fathers are more closely involved in their daughters' lives than they used to be," says Louie [Thompson, Cadi's father]. "We have the idea now that girls can do anything boys can do, if they want to."

He has three daughters and no sons, which may have influenced his decision to take them hunting. They were snuggled up in deer stands with him almost as soon as they could lift a rifle. His eldest daughter soon lost interest. His middle daughter turned vegetarian and would have nothing to do with it. It was Cadi, the youngest, who became a skilled and passionate huntress. "I started doing it because it made Dad so proud," she says. "Then I killed a big buck and got hooked on it."
More Women Give Hunting a Shot
by Kristen A. Schmitt. National Geographic, November 2013.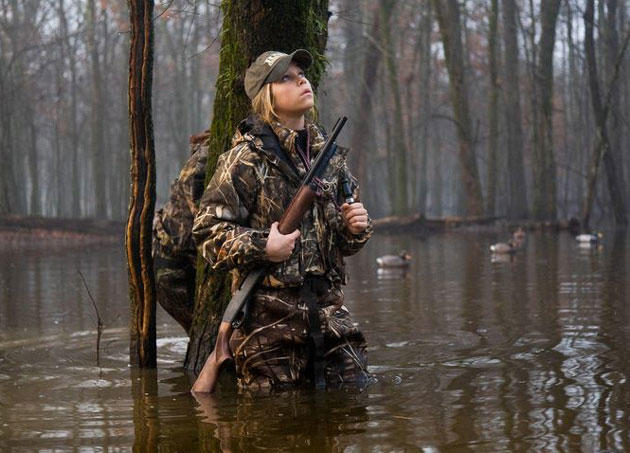 Women [are leading] a surge of support for sustainable food and agriculture initiatives like CSAs and farmers markets. One of the main ideas of such initiatives is eating locally, generally meaning foods produced within your state or about 100 miles of your home . . .

Hunting offers an alternative to the grocery store that lets women provide truly free-range and organic meat for their families while also helping create a more sustainable food system, says Lily Raff McCaulou, author of Call of the Mild: Learning to Hunt My Own Dinner.

"Hunting may be the next frontier for local food," says McCaulou, who lives in Oregon . . . 

"I was pretty detached from what I ate before I started hunting. Since I've started hunting, I've changed my relationship with the meat that I eat, and I eat a lot less meat than I did before. Hunting's a way to reclaim some closeness to the food chain."
Female Hunters Face Challenges Breaking Into the Boys Club
by Ryan Sabalow. The Indianapolis Star, December 2014.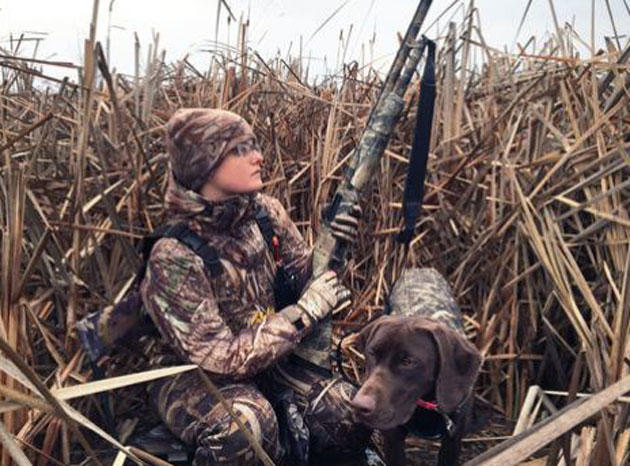 But in spite of being as skilled as any man in the duck blind, [Morgan Born] said, there are some public duck hunting areas near her home where she won't go because "a little circle of men" have repeatedly made her feel uncomfortable or were rude to her and her female hunting partner.

"It gets kind of weird at times," Born said. "You get a lot of comments like, 'I wish you would come in our blind.' It's like, 'Oh my God.' It is a lot of sexual comments sometimes."

Terri Millefoglie, a conservation officer with the Indiana Department of Natural Resources, said now that she's an officer with a gun and a badge, male hunters are much more respectful, but she remembers what it was like being the only woman signing in at public hunting areas.

"I got to the point where I asked if I could stay in the car when they (hunting partners) went inside," she said.
Eva Shockey on the Future of Hunting
by Michael R. Shea. Field & Stream, 2014.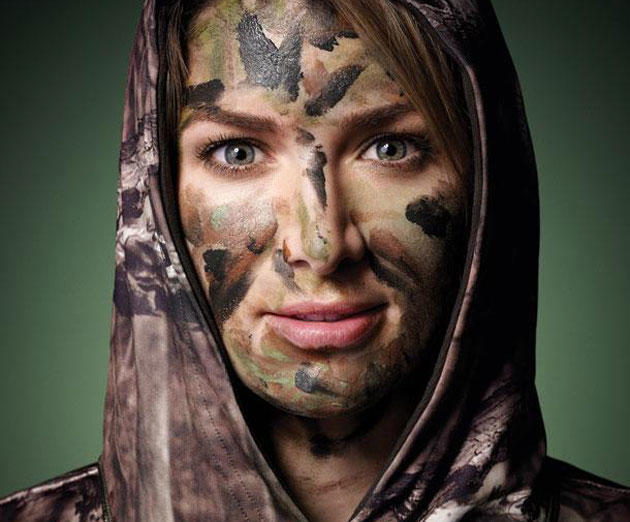 F&S: So, Eva, what's next?
E.S.:  I'd say women are. Compared to just last year, the number of women I meet—young girls, teenagers, moms with babies, older women—who tell me they hunt or are taking up hunting is incredible. Bass Pro Shops owner Johnny Morris recently told me that the sale of women's products was just 3 percent of his business 10 years ago, and now it's 30 percent. Women are coming on full force.

F&S: Why do you think that is?
E.S.: We have so many more platforms now. Outdoor Channel. A&E. Shows that depict hunting have become mainstream, so people are more accepting of it. When those shows feature women in the outdoors, other women feel more welcome and accepted.
Women Hunters Increase in Wyoming
by Christine Peterson. Casper Star Tribune Communications, October 2014.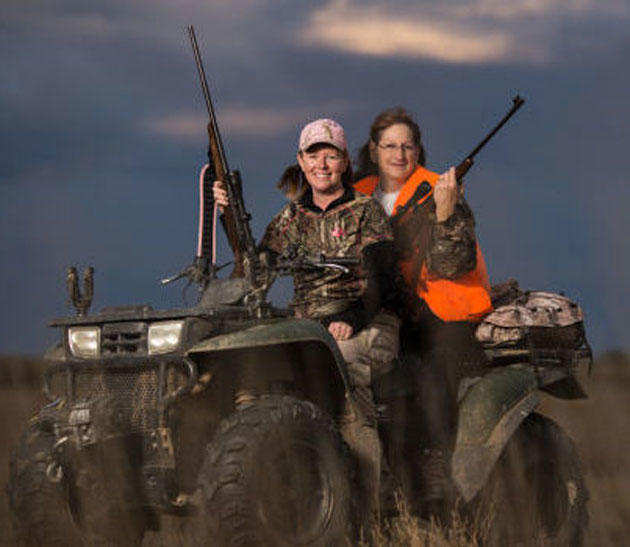 Women applying for hunting licenses in Wyoming increased 12.65 percent between 2008 and 2013, from 11,202 to 12,620. The number of male hunters actually decreased by 2.46 percent during the same time period from 64,750 to 63,157.

"Across the state we are seeing more women take hunter education to become eligible to get a hunting license," said Tristanna Bickford, conservation education coordinator for the Wyoming Game and Fish Department. "What we hear is that women feel that hunting is a great way to spend time as a family and an important means to feed their families."

 
+++
Be sure to subscribe to our daily newsletter to get the latest from Sporting Classics straight to your inbox.
Cover image: Jedraszak/Thinkstock