Hobie Cat Company's foot-powered MirageDrive kayaks offer incredible versatility for fishing and recreation, and they come equipped with everything you need to start enjoying the water immediately. Each kayak includes a two-piece paddle, the fully adjustable Vantage seat, and the newly released MirageDrive 180, which easily switches from forward to reverse for maximum maneuverability.
However, Hobie also offers a wide range of accessories to let you customize your kayak for added storage, convenient placement of your fishing gear, and effortless transportation to and from your vehicle. Here are three new accessories for 2018.
HOBIE FOLD AND STOW CART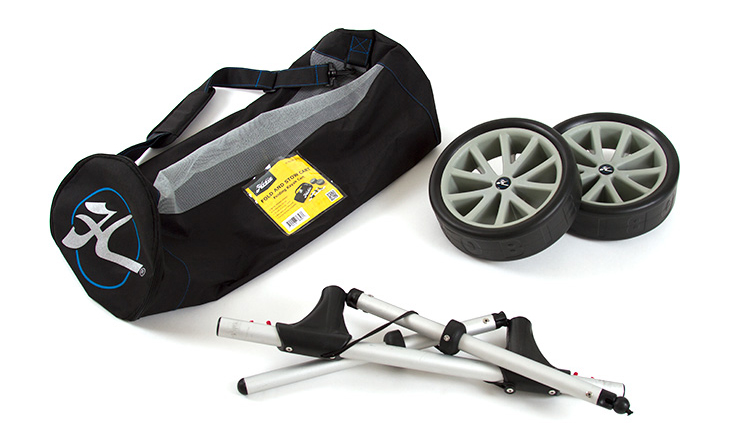 MSRP: $179
Ask any Hobie representative or dealer if they can recommend one must-have accessory, and they will probably say a wheel cart. The smallest MirageDrive kayaks start at 78 pounds fully rigged, so the wheel carts are an indispensable way to save time and effort transporting your kayak to the water.
Once your kayak is in the water, however, you either have to carry your wheel cart back to your vehicle or transport it behind the seat by inserting it upside down in the scuppers. The Hobie Fold and Stow Cart solves that issue by collapsing in seconds into a handy mesh bag that fits inside the front cargo hatches of the larger MirageDrive kayaks. You'll save the extra trips to and from your vehicle and rear cargo space while making it even easier to launch your kayak.
HOBIE H-CRATE JR.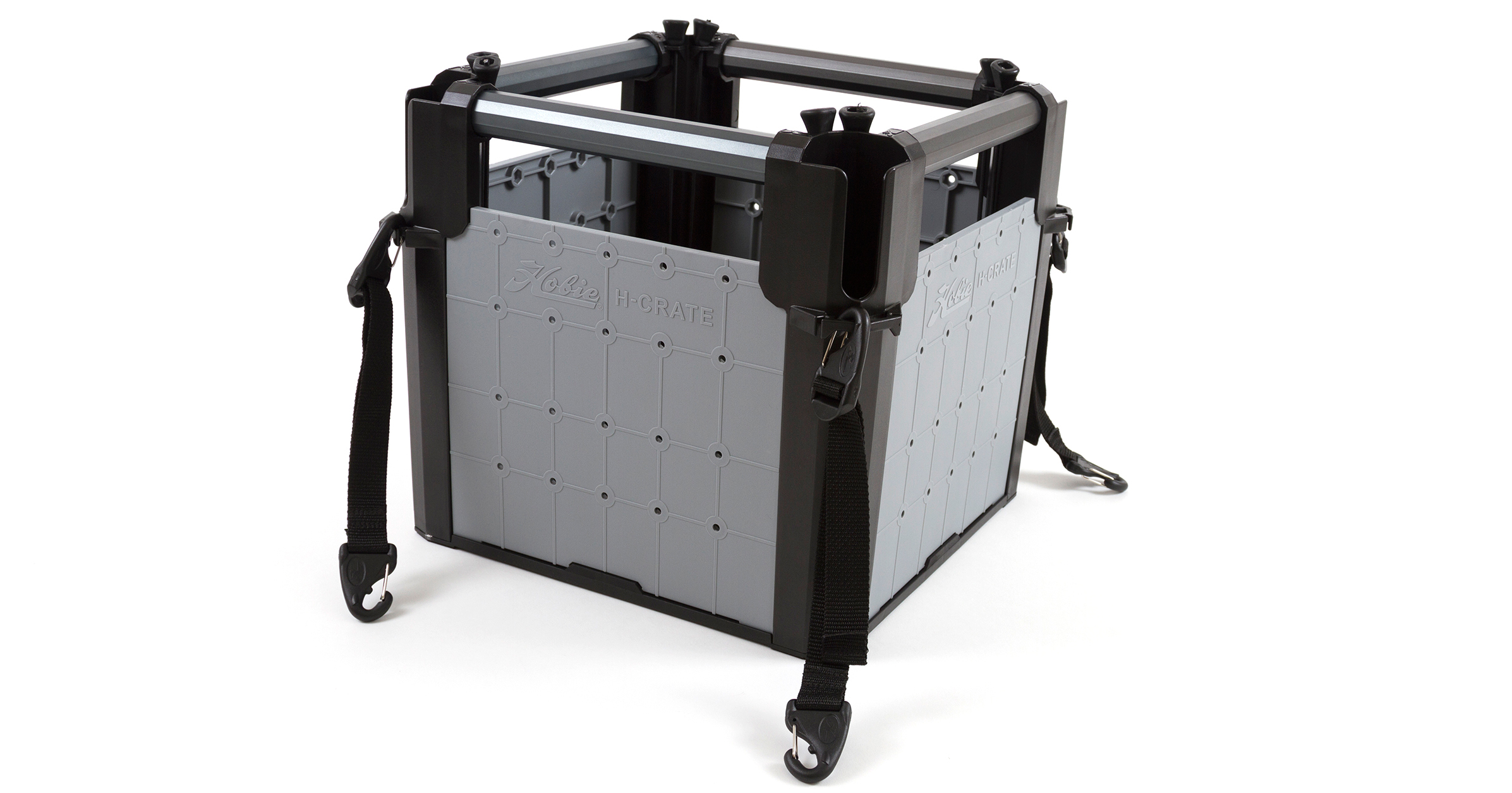 MSRP: $129
While attending the fourth annual Hobie Bass Open, we saw plenty of anglers using H-Crates to store their fishing gear on their kayaks, and for good reason. The standard H-Crate offers ample room for tackle boxes, mounting locations for extra rod holders, and food and water for a full day of fishing.
The H-Crate Jr. packs the same features into a smaller, 14×14-inch footprint for those days when you don't need the full-size H-Crate. The H-Crate Jr. uses four heavy-duty straps to secure to the rear cargo space of MirageDrive kayaks and offers four built-in rod holders and space for additional H-Rail accessories. And if your wheel cart doesn't collapse for storage, you can insert it upside down in your rear cargo area next to the H-Crate Jr. to eliminate extra trips to your vehicle. (Click here to view a video of the new H-Crate Jr.)
HOBIE VANTAGE SEAT ACCESSORY BAG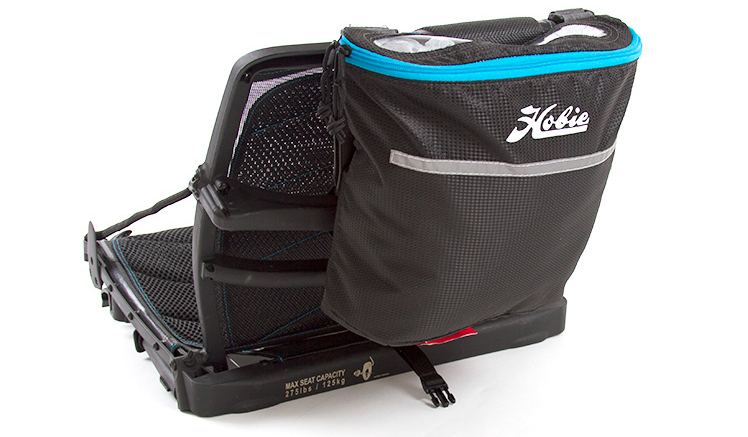 MSRP: $29.99
If you need just a little extra storage space to organize small items, consider picking up the Hobie Vantage Seat Accessory Bag. This water-resistant bag fits on the back of any Vantage seat on the MirageDrive fleet and features an interior zippered organizational pouch, drainage hole, and clear visibility window to store an extra tackle box, safety gear, snacks, sunscreen, and other key items.
To view the full lineup of Hobie MirageDrive kayaks and accessories, and to find your nearest dealer, visit hobie.com.