Jones Alta Vista Ranch has been called the "last great habitat" by the Caesar Kleberg Wildlife Research Institute. After my recent three-day hunt at this sprawling South Texas ranch, I can certainly see why it has earned such a prestigious title.
Sporting Classics columnist Bob Mathews and I hunted with Kevin Doty, who leases 10,000 adjoining acres of the family's more than 100,000 acres. What's so compelling about the property is its wild seclusion. Located some 30 miles away from the nearest town, the ranch supports a fascinating array of wild animals. Its mesquite mottes and extensive grasslands host goodly numbers of bobwhite quail, white-tailed deer, Rio Grande turkeys, javelinas, and hogs.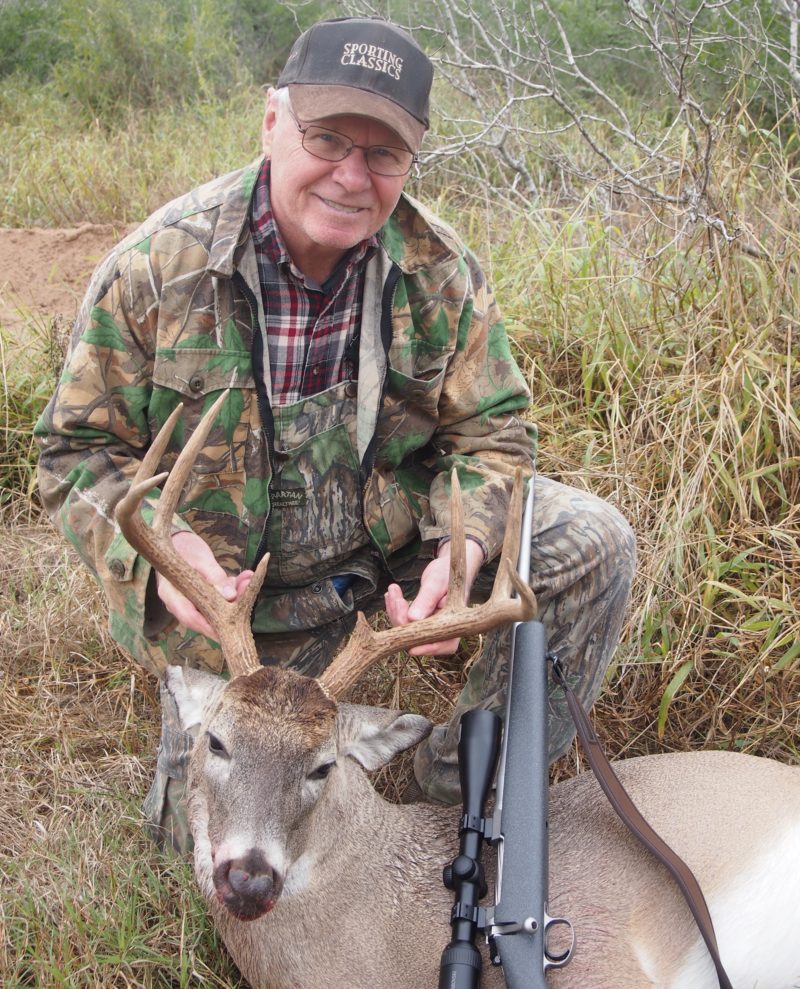 Hunting from box stands in the mornings and late afternoons, Bob and I saw numerous whitetail bucks ranging from 1 to 6 years of age. I finally settled on a handsome eight-pointer, while Bob killed a buck with a beautiful 11-point rack.
If you want to hunt whitetails or quail in a truly wild and remote setting, this is the place. For more information and to book your own hunt, visit highadventurecompany.com today.