[topvideo]
Henry Repeating Arms made a lot of shooters happy earlier this month with the introduction of a new lever-action shotgun. The new .410 will be available beginning in January 2017 and will be offered in two different barrel lengths.
Lifetime guarantees are included. Like everything else the company makes, these lever guns will be made in America—or not made at all.
Sporting Classics is also looking forward to January 2017! Thanks to a very special donation from Henry Repeating Arms, the magazine is giving away two Henry lever-action rifles, each chambered in .30-30, at the Dallas Safari Club show January 8. Each rifle comes with special engraving to commemorate the magazine's 35th anniversary in 2016.

Click HERE to enter!
Each rifle features "Sporting Classics" engraved below the ejection port, along with a custom pronghorn design created by Sporting Classics contributor Dan Metz on the left side of the brass receiver. Just forward of the hammer on the right side is a special 35th anniversary mark, with "No. 1 of 2" (or "2 of 2") designating each rifle.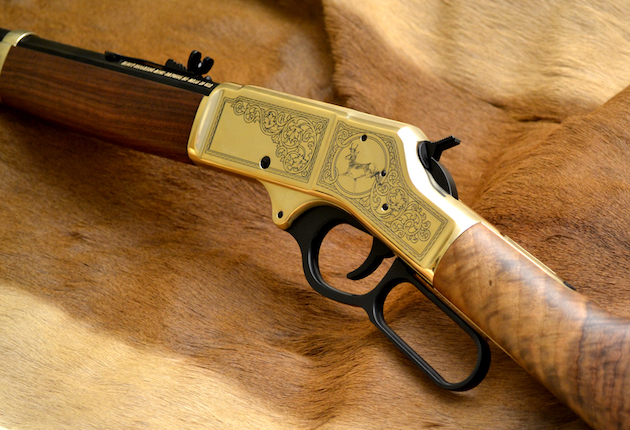 On the tang is a special serial number: SC35001 or SC35002, respectively. Each features a beautiful wood stock and a 20-inch octagon barrel with brass front bead.
The winners will be announced at the 2017 Dallas Safari Club convention. The drawing will take place at noon January 8 (CST); two names will be drawn, one for each rifle. The winners will be contacted by email and phone to make preparations to have their rifle transferred to a FFL of their choice.
Contest entries will be accepted until noon January 8 (CST). Click here to enter.
No purchased required. Must be 21 to enter. Only one entry per contestant. See contest rules for more details.