Our annual review of the latest and greatest in handguns, ammunition, and accessories from the May/June 2017 issue of Sporting Classics, on newsstands now.
STAN CHEN (PICTURED ABOVE)
The Chen Blueprint Fit is a complete/comprehensive custom 1911 pistol-making process, which yields a precision instrument built to optimal engineering tolerances. Frame and slide fits are ultra precise with extreme parallelism, yielding a smooth operation. Match-grade barrels are precisely fit and centered on proper timing, so that at every moment of the firing cycle the barrel is positioned exactly where it was intended to be. This translates into unsurpassed performance, reliability, accuracy, and durability in a custom 1911 pistol.
TURNBULL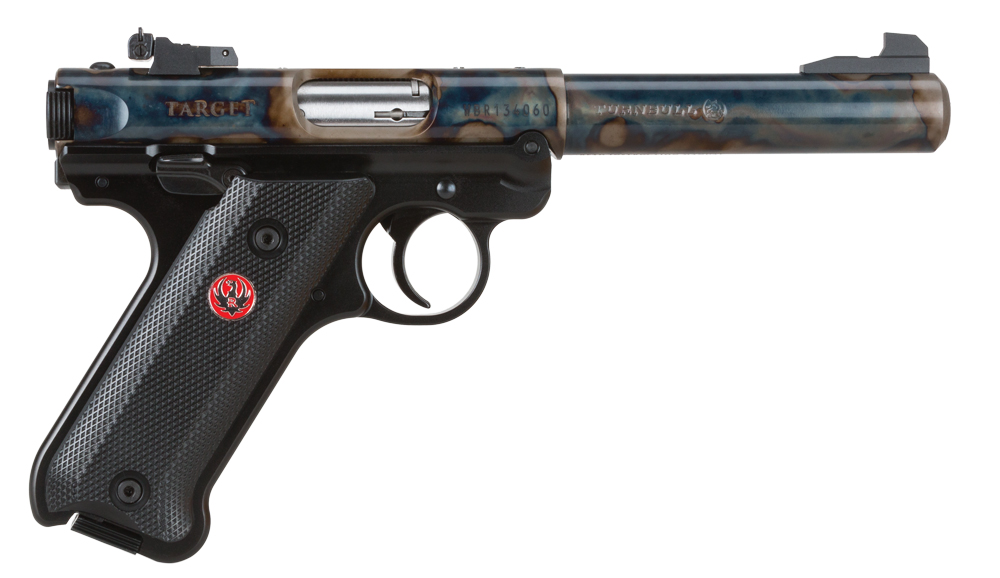 The Turnbull-finished Ruger Mark IV is a limited run, with polished and color-case-hardened action and barrel. This striking firearm comes with two ten-round magazines. For seasoned collectors and new enthusiasts alike.
LEGACY SPORTS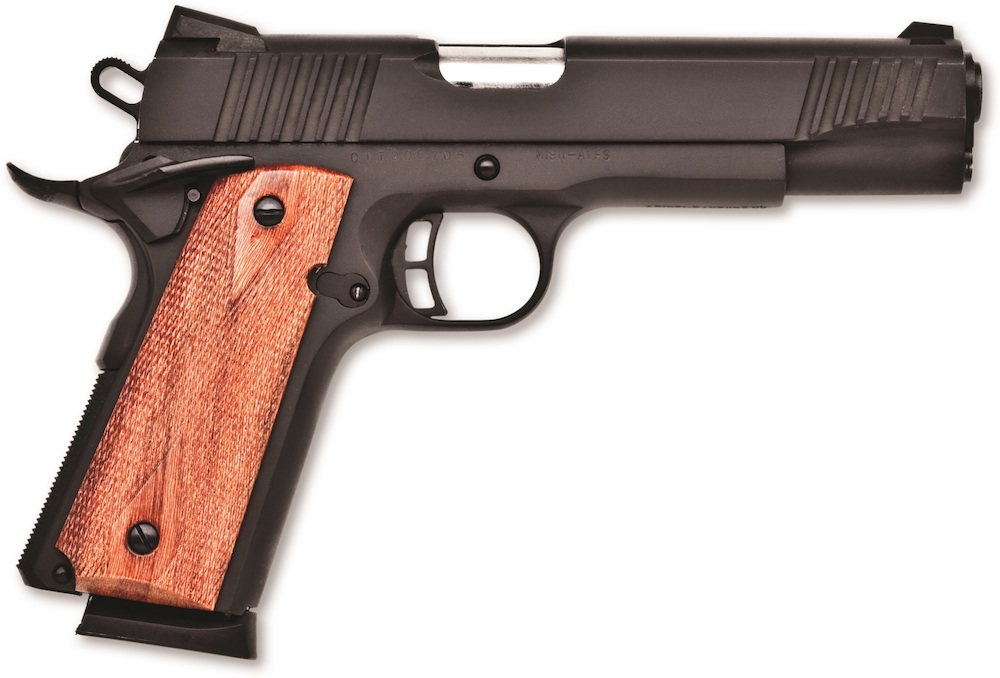 Citadel M-1911s include: slide stop with grooves, flared ejection port, skeletonized hammer and trigger, beveled mag well, grip safety with extended beavertail, and extended thumb safety. Full-size models have a five-inch barrel with full guide rod and an ambidextrous thumb safety; compact models feature a 3½-inch bushing-less barrel. Two magazines included.
MAGNUM RESEARCH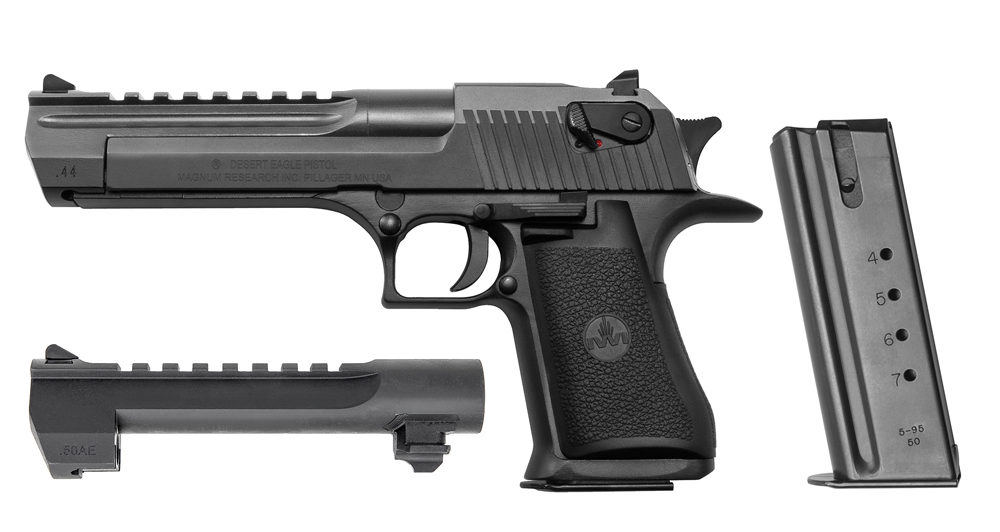 The Desert Eagle DE44WB6 is a .44 Magnum with a six-inch barrel, an overall length of 10¾ inches, a slide width of 1¼ inches, and a height of 6¼ inches. The new combo-caliber package also includes a .50 AE barrel in a black finish and a .50 AE magazine.
SIG SAUER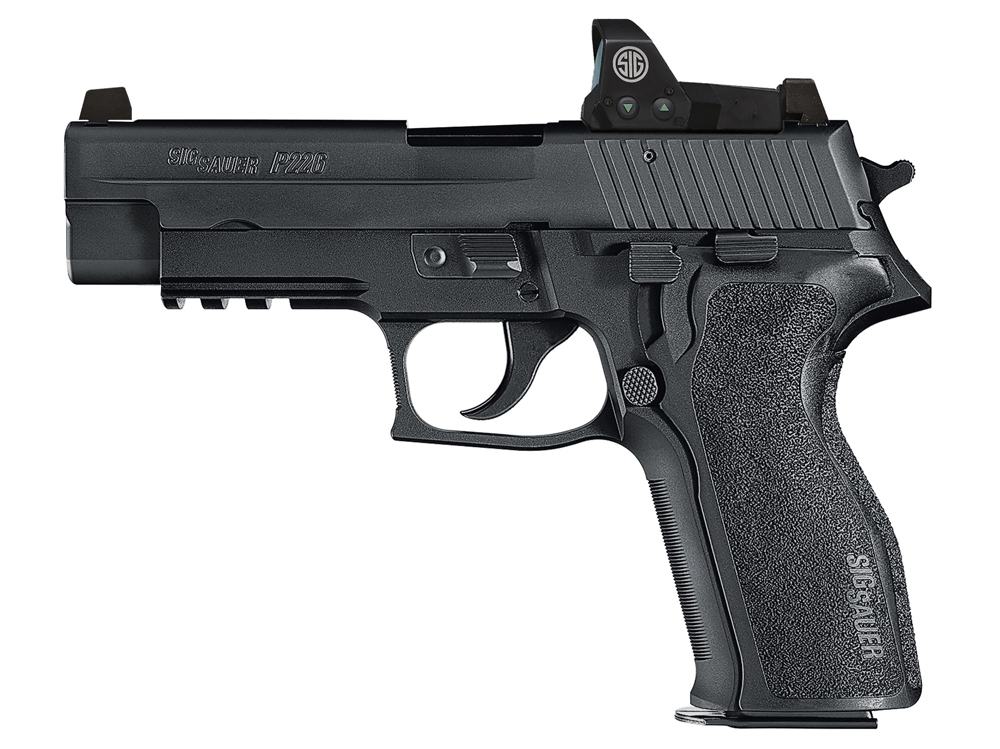 Battle-proven hardware meets cutting-edge optics in the new P226RX, an accurate and reliable 9mm that ships with a built-in ROMEO1 red-dot sight. Tall Siglite night sights adorn the stainless-steel slide, while the alloy frame features a rail to mount a light for low-light shooting. The P226RX holds 15+1 rounds.
BERETTA

With its new APX semiautomatic pistol, Beretta is now one of the few manufacturers to offer full-size polymer and metallic-framed handguns in both hammer- and striker-fired operating systems. The APX delivers superior performance in durability and reliability, ergonomics, trigger, and modularity. Utilizing a removable, serialized chassis frame, the APX can be easily modified with replaceable grip-frame housings and is simple to disassemble and maintain. Each APX comes with three interchangeable backstraps, so users can best fit their hands and preferences. To accommodate right- or left-handed use, the APX's magazine-release button can be easily reversed, and the slide stop is ambidextrous.
NOSLER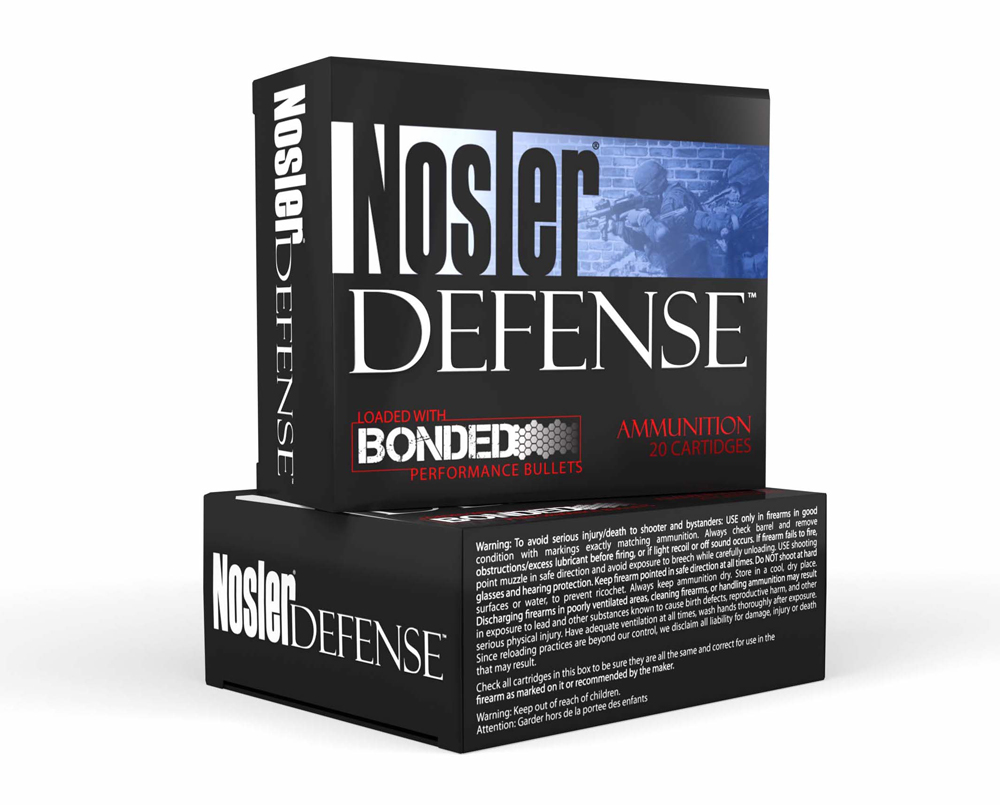 Bonded Performance bullets were developed to eliminate the possibility of jacket/core separation, resulting in higher weight retention and maximum barrier penetration. The bullets feature a tapered jacket and specially engineered lead-alloy core for predictable expansion and penetration. The polymer tip resists clogging and aides smooth, reliable feeding. Offered in 9mm, .40 S&W, and .45 ACP in either jacketed hollow point or polymer-tipped configuration.
BLACKHAWK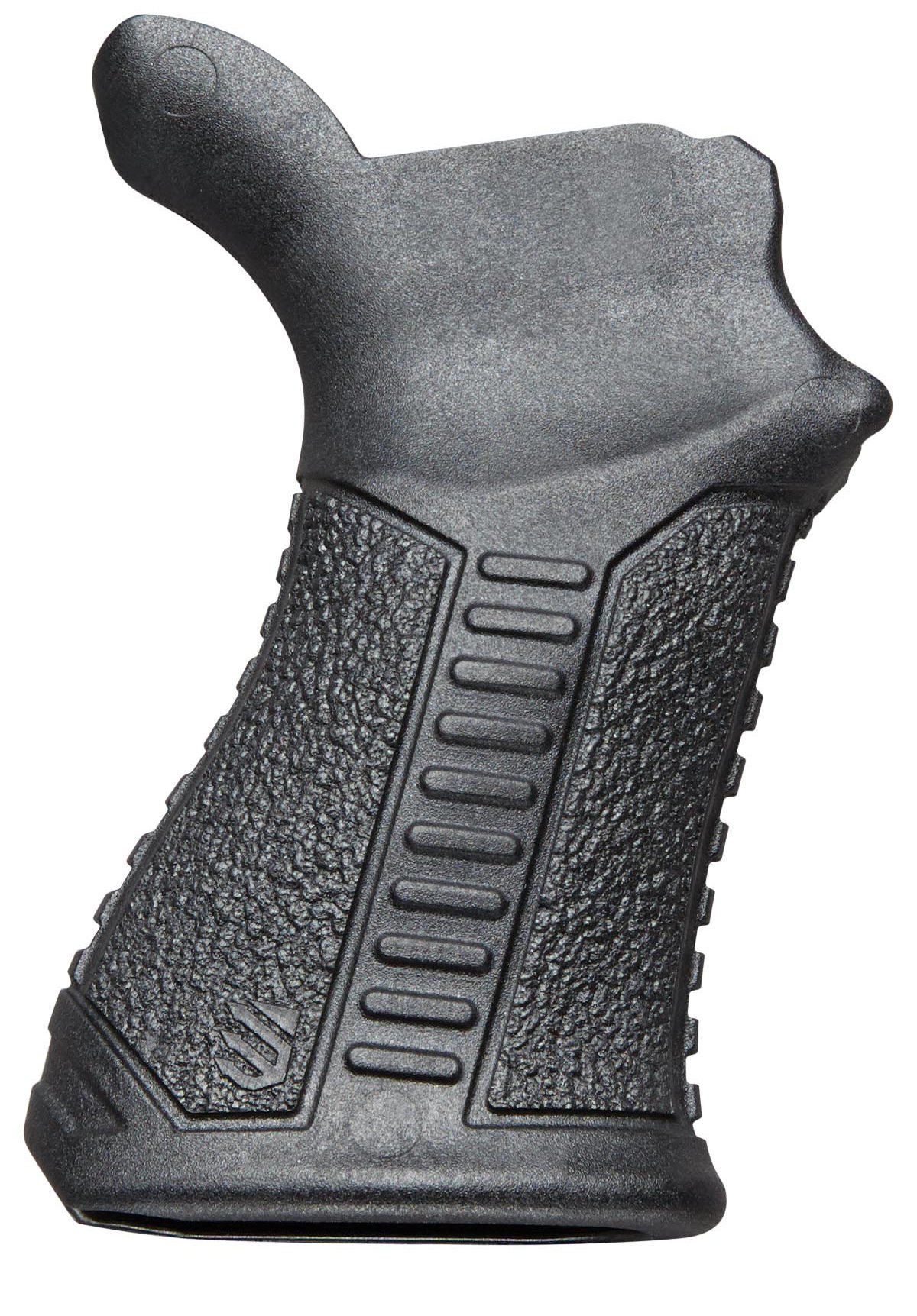 Shooting accuracy and precision starts with the ability to manipulate the firearm. The Blackhawk Knoxx AR Pistol Grip offers premium comfort and stability for the AR platform. The improved grip angle and palm swell offer an intuitive touch, and the grip is further improved by the textured surface.
LIBERTY SAFE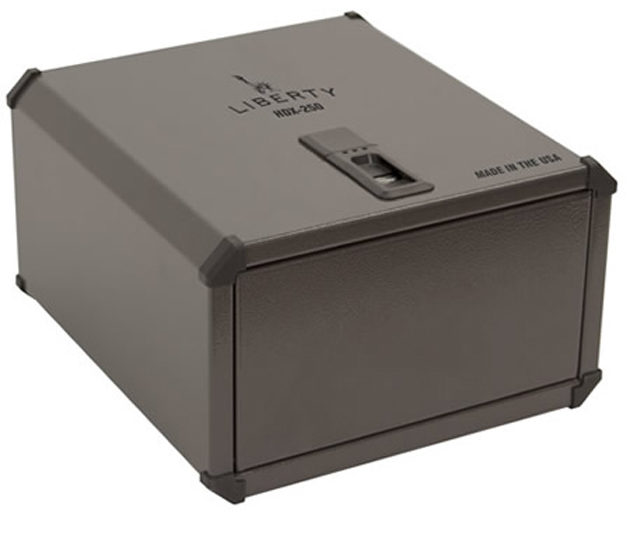 Safely secure your valuables or handgun in the new Home Defender (HD) Series by Liberty Safe. The HDX-250 Smart Vault allows for quick and secure access by using Liberty's fifth generation biometric finger-swipe technology. This is the most reliable biometric-entry system available, with supreme accuracy and the lowest fail rate on the market.
FEDERAL PREMIUM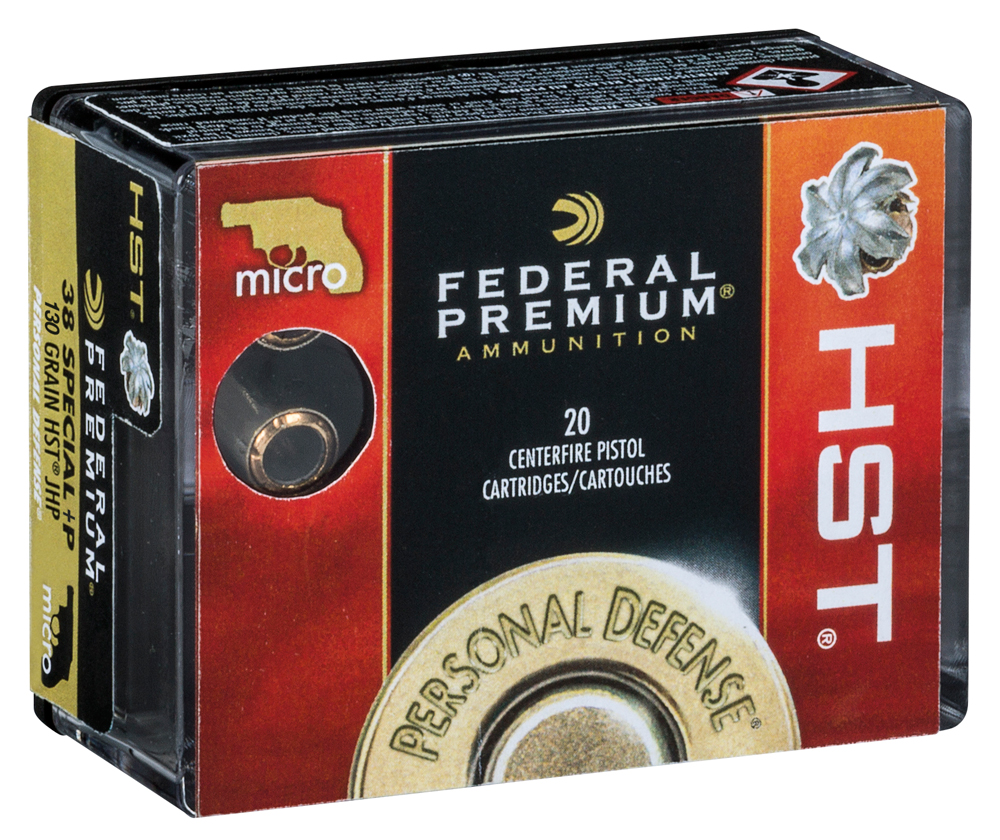 Federal Premium's .38 Special HST Micro loads offer consistent expansion, penetration, and superior terminal performance with bullet weights and propellants optimized for maximum efficiency in subcompact handguns. The line has now been expanded to include a .38 Special load with a deeply seated bullet that eliminates excess air space in the case for the most consistent velocities.
DIAMOND D LEATHER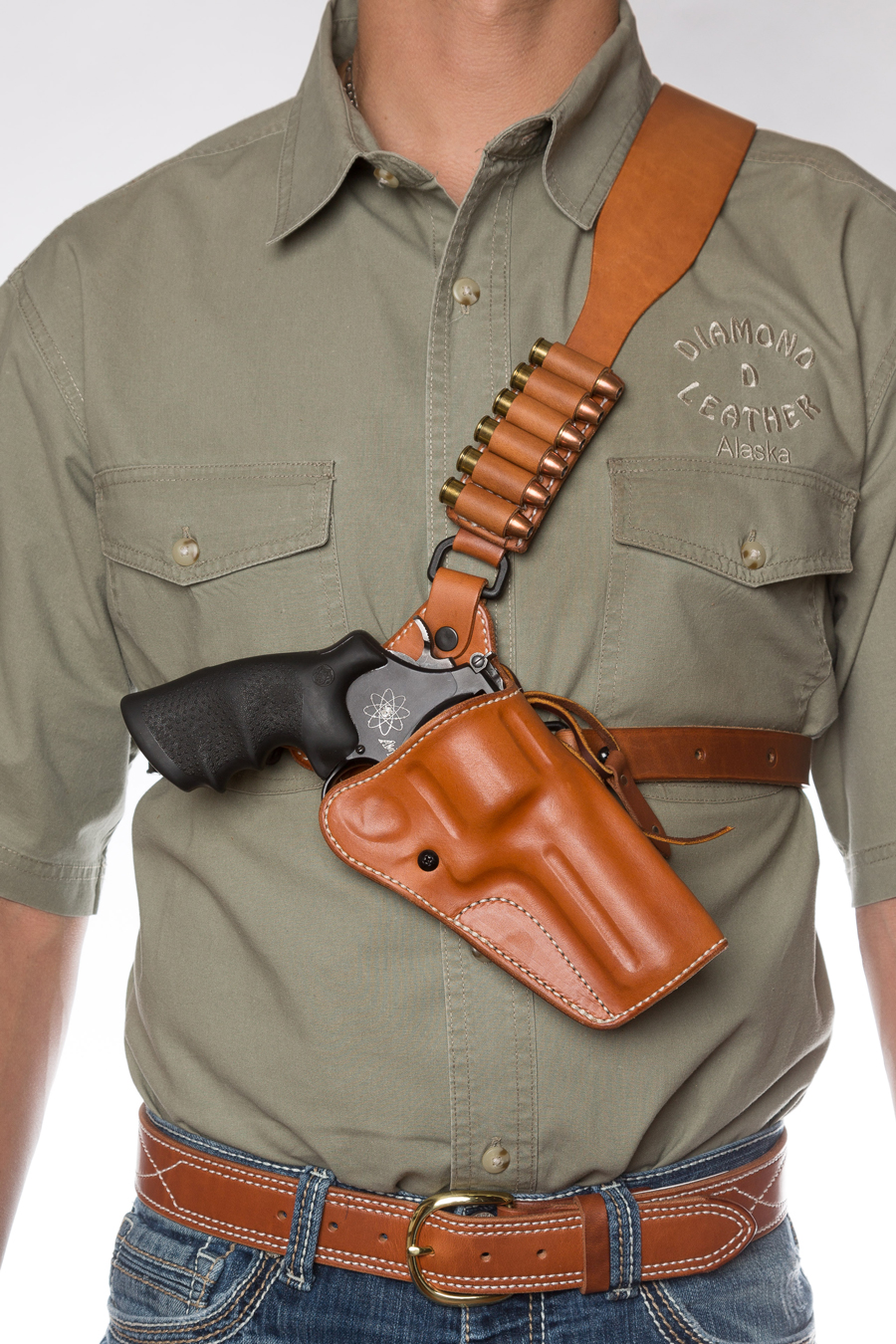 The Guide's Choice chest holster is simple, comfortable, easy to adjust, and very versatile. You'll have maximum handgun accessibility without interfering with your clothing and gear. The Guide's Choice is the original Alaskan Holster and handmade to your specific gun.
BROWNING AMMUNITION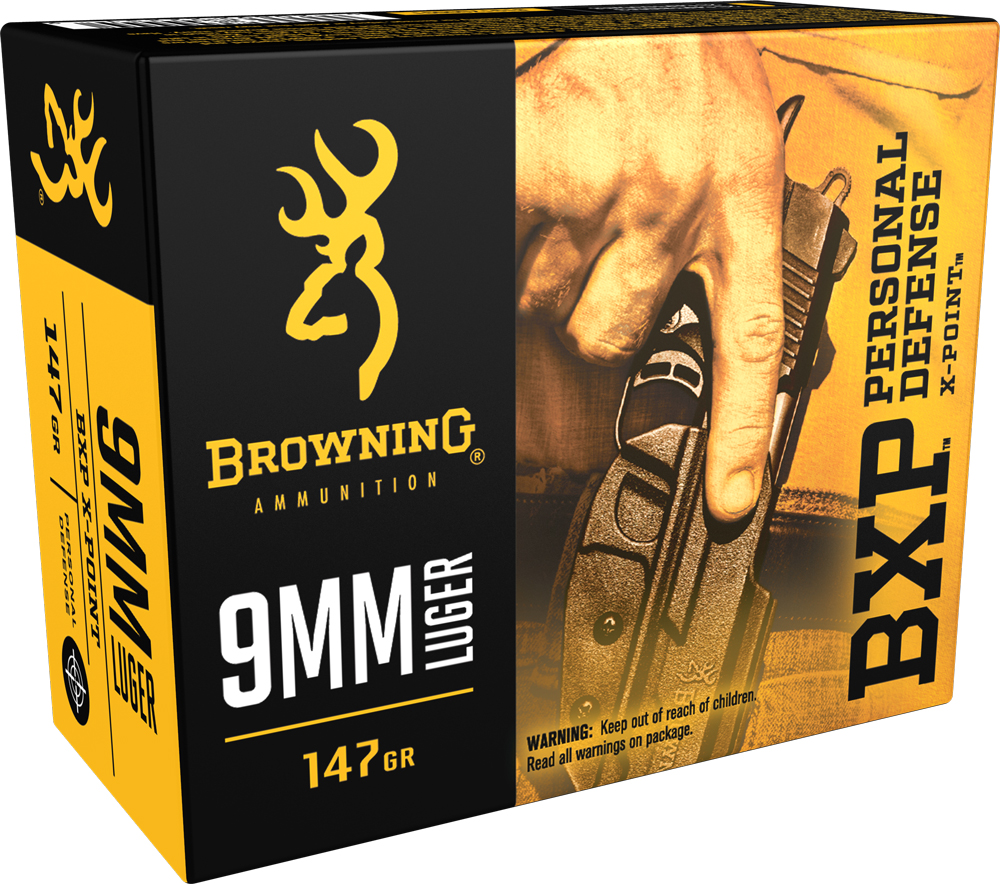 The new BXP Personal Defense round, featuring X-Point Technology, is designed for reliable expansion and penetration. The unique X-Point is designed to shield the hollow point through intermediate barriers. The BPT Performance Target rounds are full-metal-jacketed training products that can be used to hone your handgun skills. All BPT pistol products are matched training counterparts to BXP Personal Defense loads. Both BXP and BPT offerings include: .380 Auto, 95 grain; 9mm Luger, 147 grain; .40 S&W, 180 grain; and .45 Auto, 230 grain.
BROWNING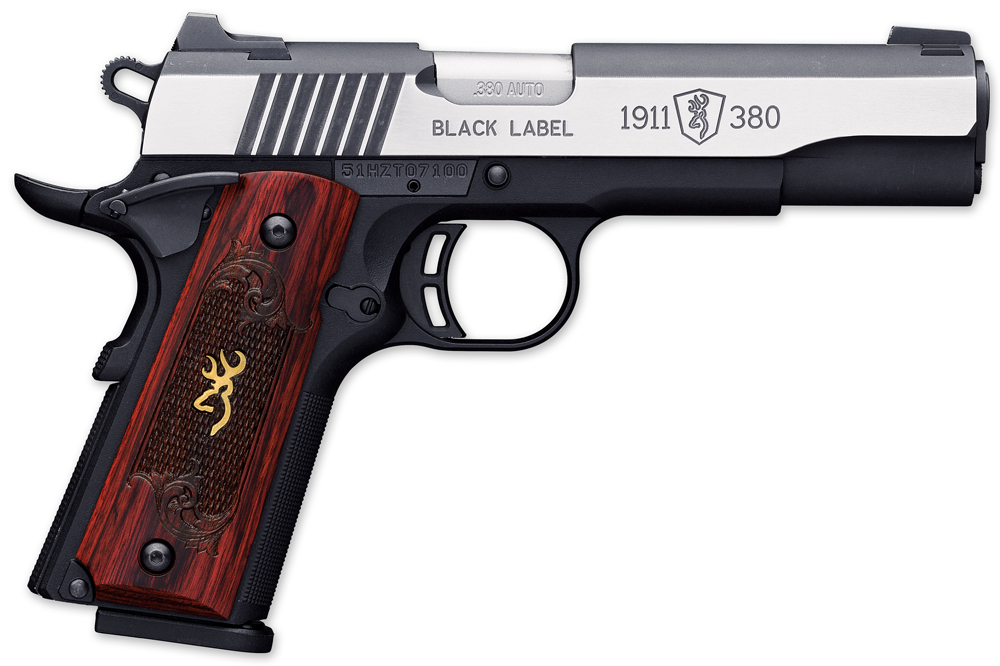 Browning has added five new models to its popular line of Black Label 1911-380 pistols. The new 1911-380 Medallion Pro, available in full-size and compact versions, features an aluminum-reinforced composite frame and slide with a handsome, blackened, stainless-steel finish with silver brush-polished flats. The grips are checkered rosewood with a gold Buckmark logo. Browning has also added three compact models to the 1911-380 line, in addition to compact models of the Black Label Pro and the Black Label Pro with Rail.
CHRISTENSEN ARMS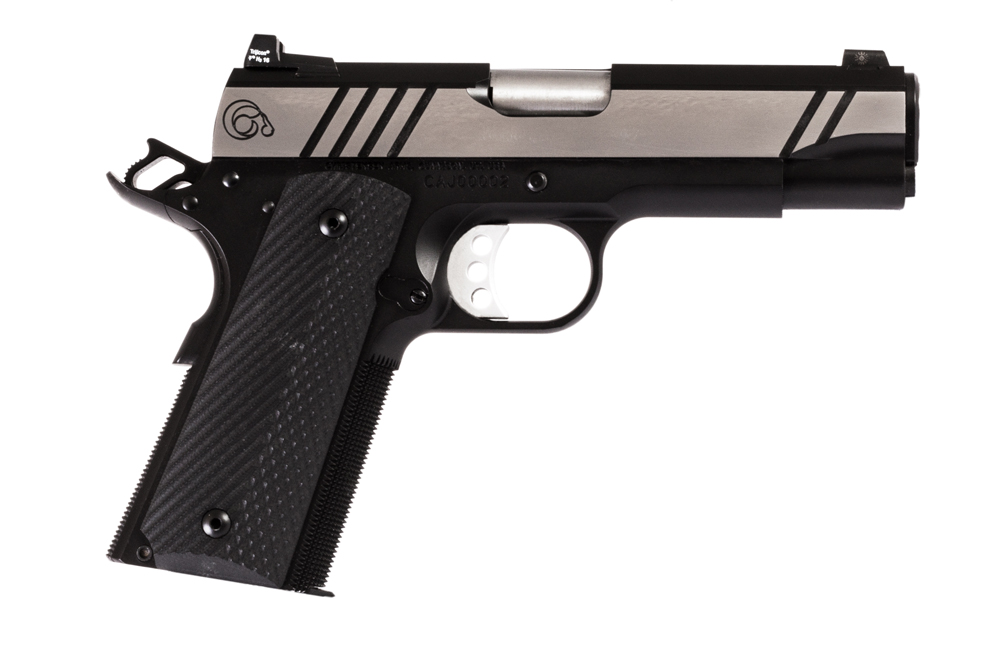 The Christensen Arms 1911 A4 and A5 feature 7075 billet aluminum frames and are the lightest 1911s yet. They are assembled using only premium components, including a tunable, match-grade trigger. The newly designed slide is hand-fit to guarantee a perfectly smooth and highly accurate handgun.
REPUBLIC FORGE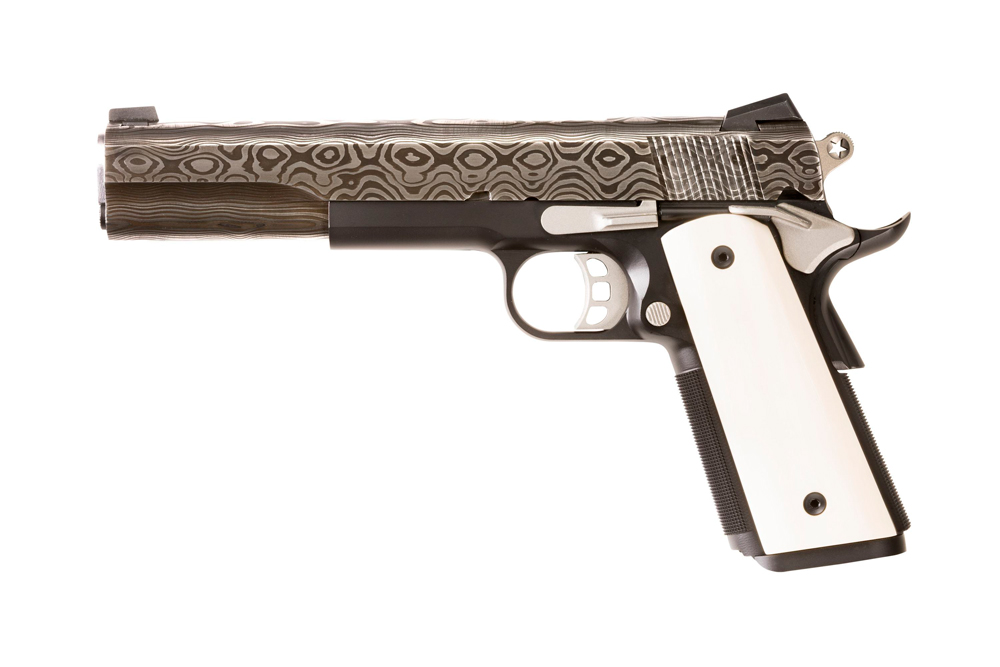 Republic Forge builds custom Model 1911 handguns by hand in the great state of Texas. A wide variety of options are available, including mammoth-ivory grips, Damascus steel, Cerakote finishes, and threaded barrels. The Long Slide features a six-inch barrel, color-coordinated VZ grips, Texas Star Hammer, and more.
TAURUS

The new Taurus Spectrum is the first semiautomatic pistol equipped with soft-touch panels seamlessly integrated into the grip and slide. Its breakthrough design completely revolutionizes the concealed-carry experience, delivering better comfort, responsiveness, and control. With countless color combinations to choose from, Taurus merges fashion and function for truly distinctive firearms.
HOGUE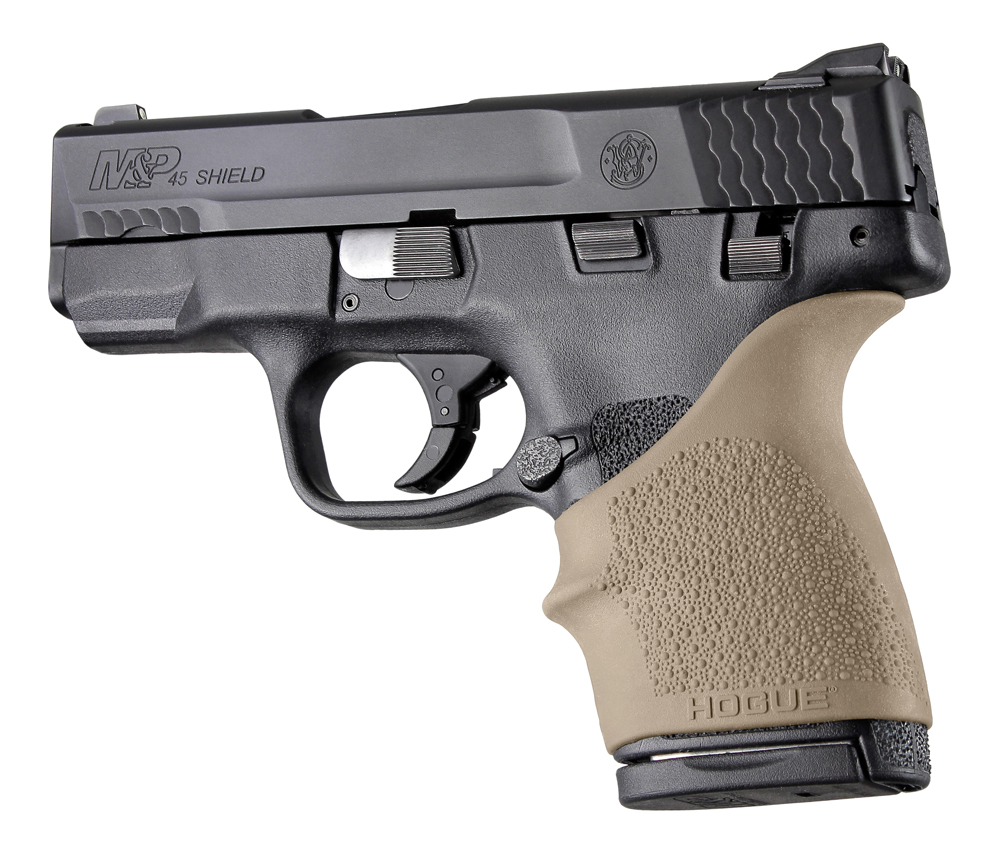 Hogue's new HandALL beavertail grip sleeves are designed to fit specific polymer pistols now on the market. Available for the Smith & Wesson M&P Shield, Ruger LC9, Glock 42 and 43, and Kahr Arms P9, P40, CW9, and CW40.
UBERTI USA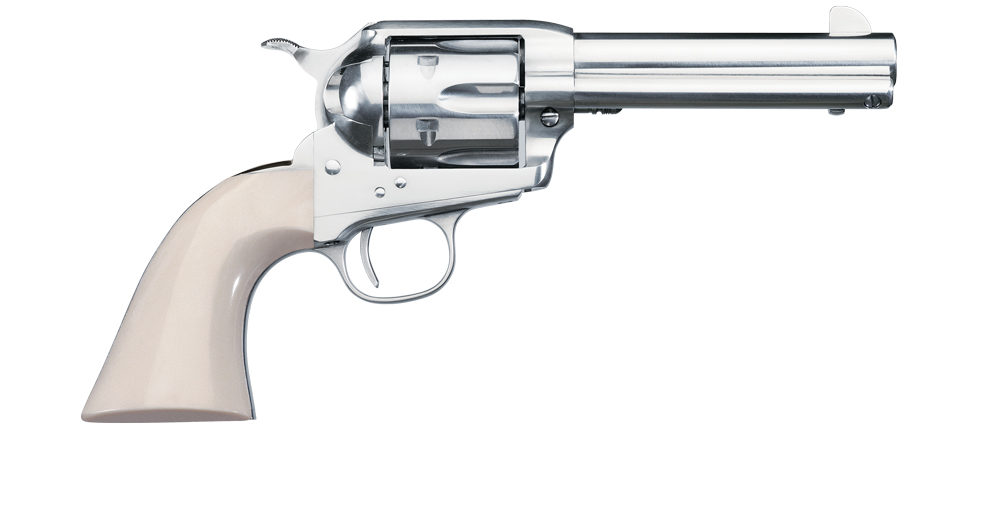 Uberti USA has expanded its acclaimed line of Short Stroke SASS Pro revolvers to include four different configurations with a mirror-nickel finish and simulated-ivory grips. Designed for serious cowboy-action shooters and collectors for whom style and appearance are as important as substance and function, these new revolvers are variants of Uberti USA's replicas of the Colt 1873.
HOPPE'S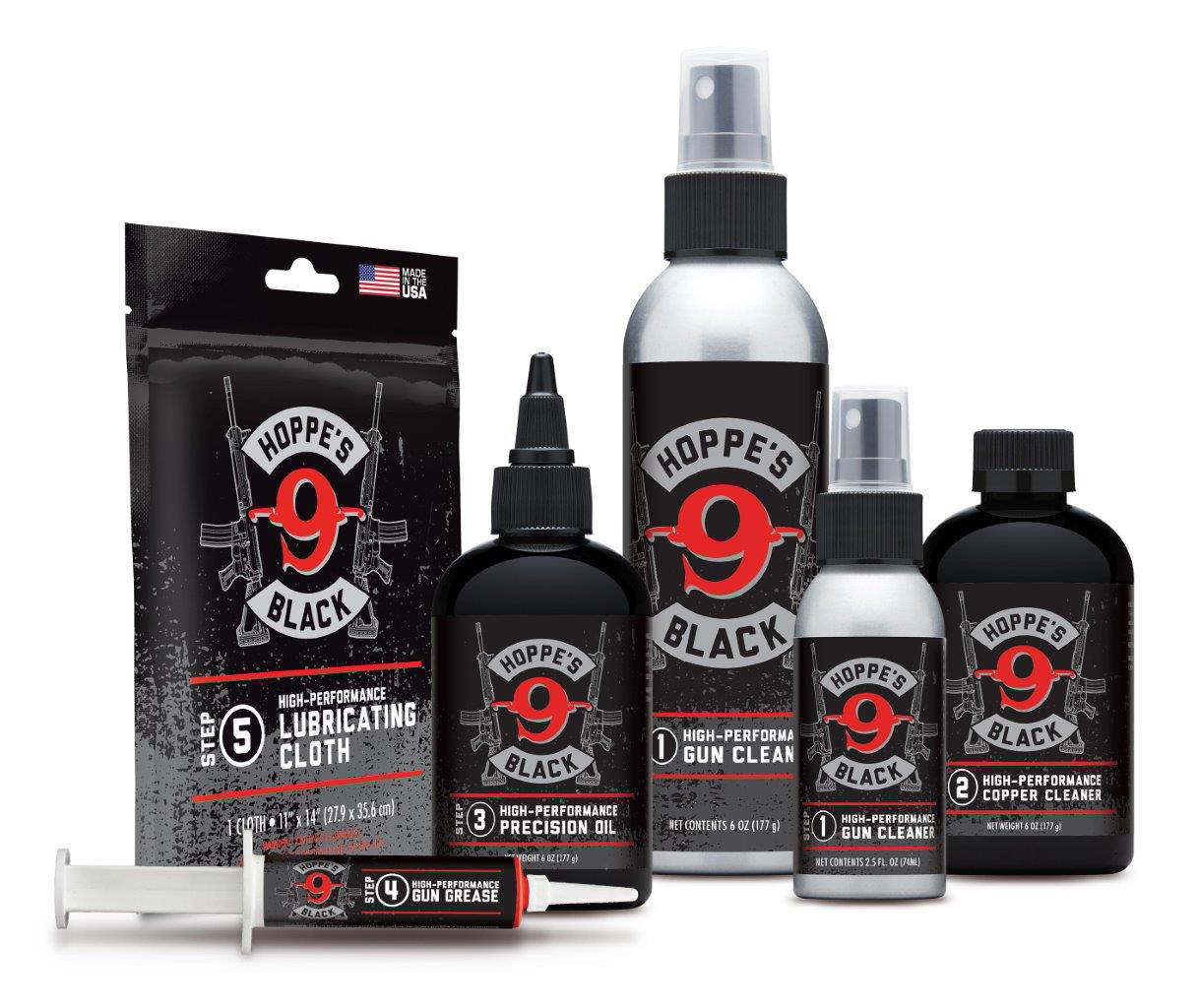 Hoppe's Black uses a formula designed for MSRs and other high-round-count firearms but will work with any handgun. Designed to withstand temperatures from -65° to 540° Fahrenheit, it will prepare your firearm for any situation. Hoppe's Black is comprised of a gun cleaner, precision oil, copper cleaner, grease syringe, and lubricating cloth.
AGUILA AMMUNITION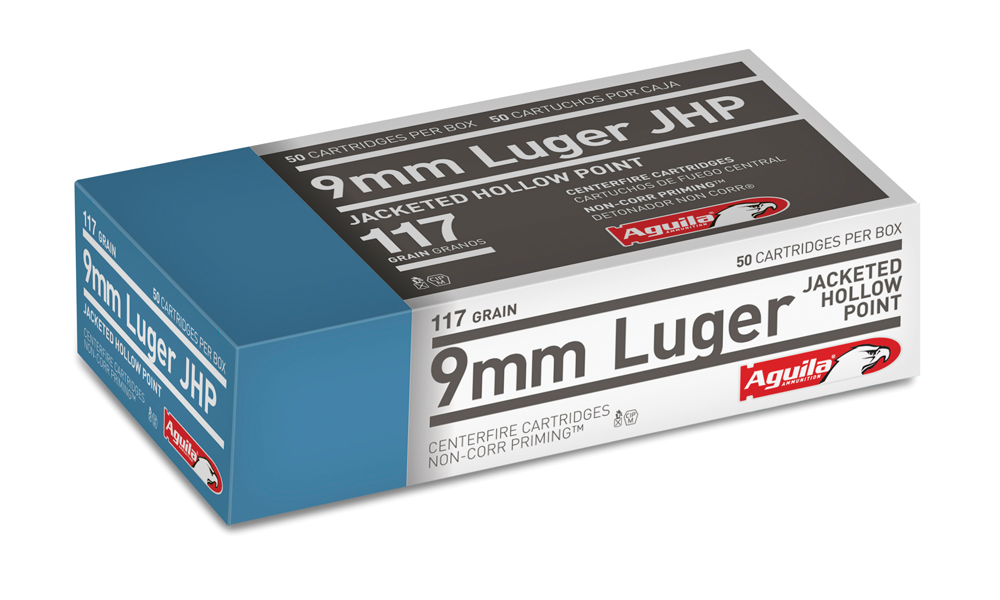 Born from years of engineering and countless terminal ballistic tests, Aguila's 9mm jacketed hollow point was developed for shooters wanting a self-defense round for their home or personal protection with a carry pistol. Offering deep penetration and controlled expansion, the round guarantees reliable performance.
NEGRINI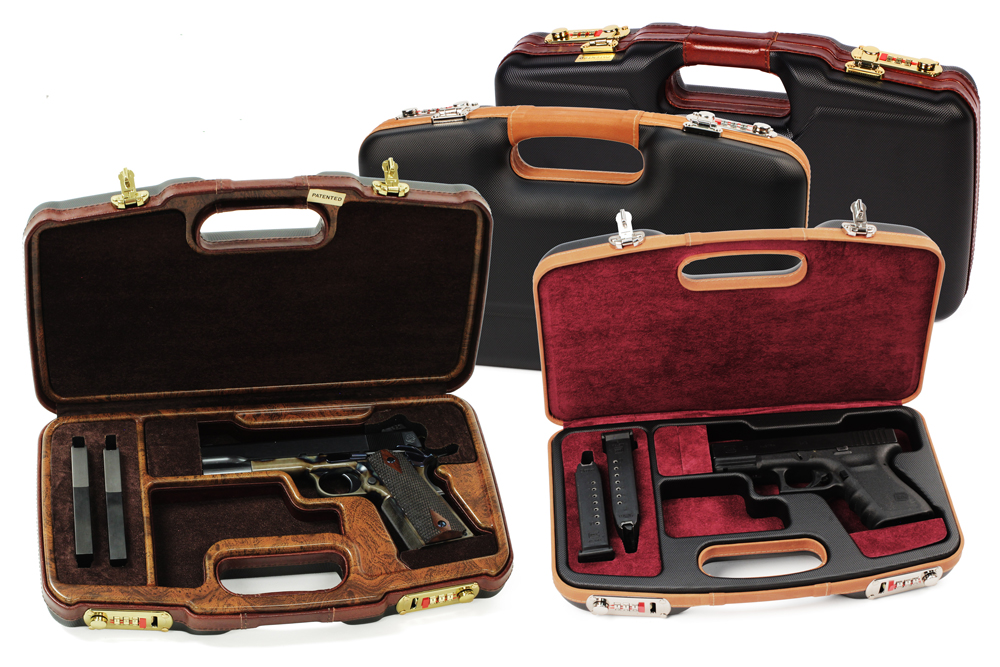 Custom Shop handgun cases for the Model 1911 and Glock-style pistols are completely made in Italy. Patented ultra-light ABS hard cases with integrated steel combination locks secure your firearm while at home or on the go. Best-quality fabrics and Italian leather combine beauty and function in a small package. All custom shop cases come with a limited lifetime warranty.
FIOCCHI OF AMERICA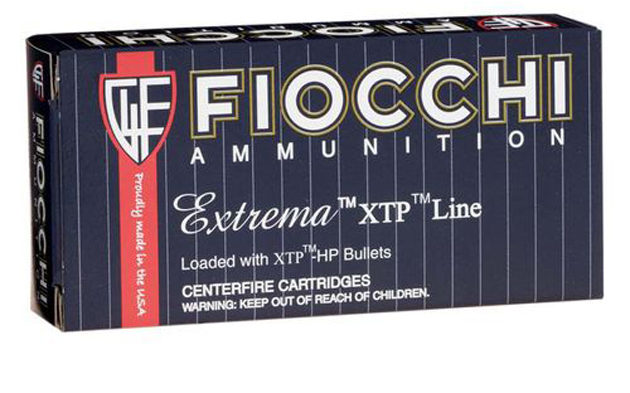 Fiocchi of America offers a wide variety of ammunition, from .25 ACP to .44 Magnum. Fiocchi uses only the highest-quality components loaded to the most exact standards for consistent performance and reliability, whether you choose a jacketed hollow point from their Shooting Dynamics line or one of their Extrema XTP offerings.
HIVIZ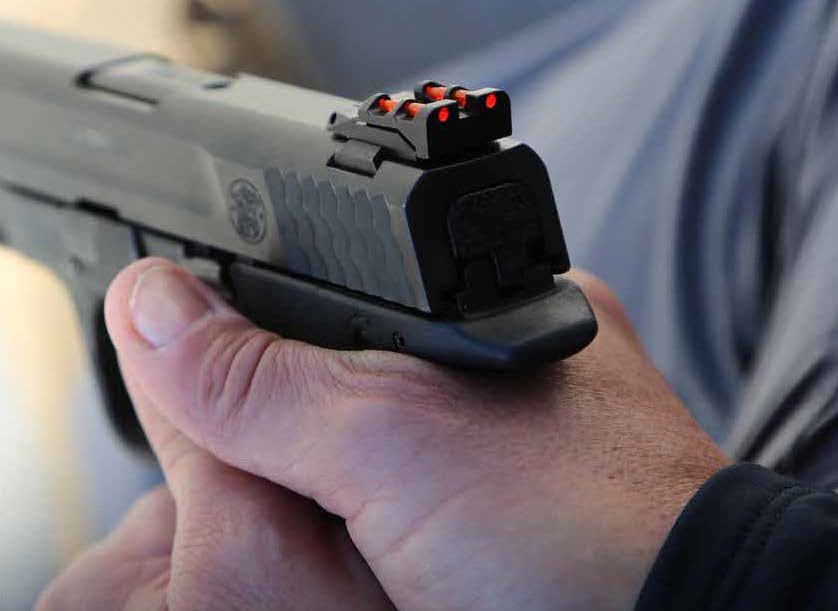 New HIVIZ Luminous LitePipes let you turn any HIVIZ Litewave sight into a nighttime performance tool. Its patent-pending, fast-charging luminous paint core keeps the sight illuminated for more than 30 minutes with as little as 15 seconds of light exposure.
KIMBER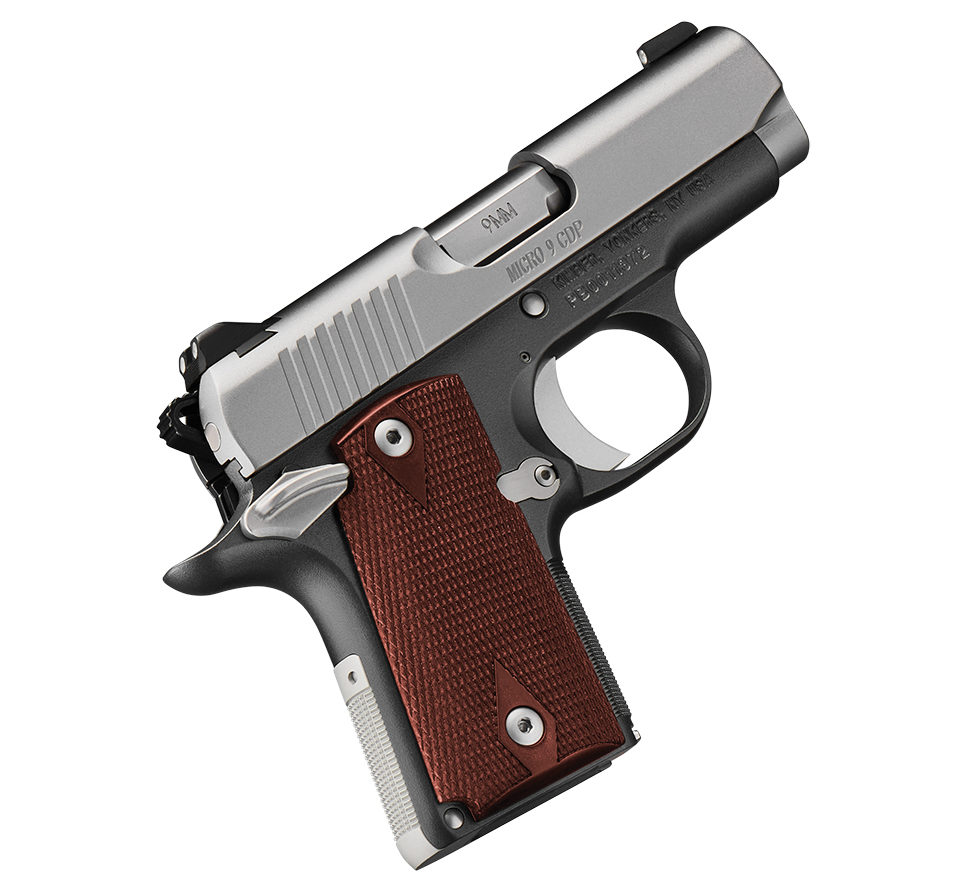 The Micro 9 is a premium, micro-compact carry pistol chambered in 9mm that blends Kimber dependability with superior design. It offers small-scale 1911 ergonomics, a single-action trigger, superior safety features, all-metal construction, and American-made quality. Available in nine models; six new models for 2017, including the Micro 9 CDP pictured.
CONCEALED CARRIE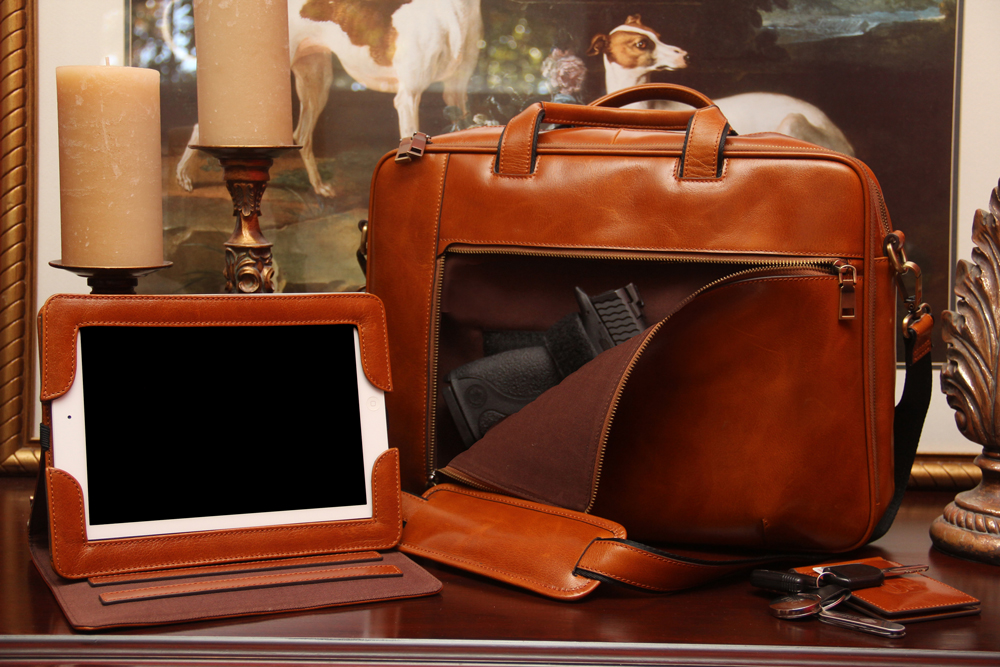 Designed as a new line for men, the Concealed Cary all-leather briefcase includes a padded laptop compartment, separate storage compartment, iPad easel and pocket, and, naturally, a concealed-carry-dedicated pocket.
HORNADY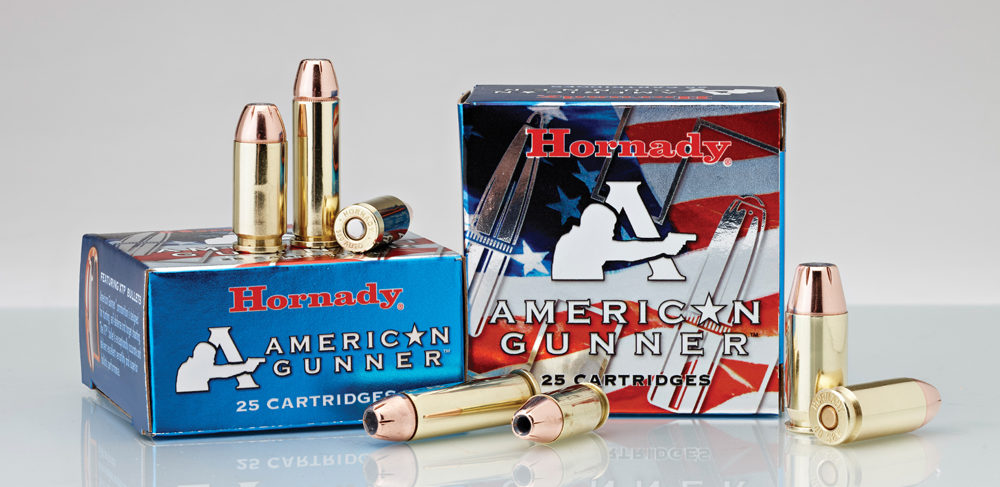 The American Gunner line of ammunition is a collection of tried-and-true, versatile loads designed for target shooting, hunting, or self-defense. Made in the USA with premium components, the ammunition combines generations of ballistics know-how with modern components and technology. Preliminary offerings feature exceptionally accurate XTP (eXtreme Terminal Performance) bullets that are the choice of top competitive shooters around the world.
MTM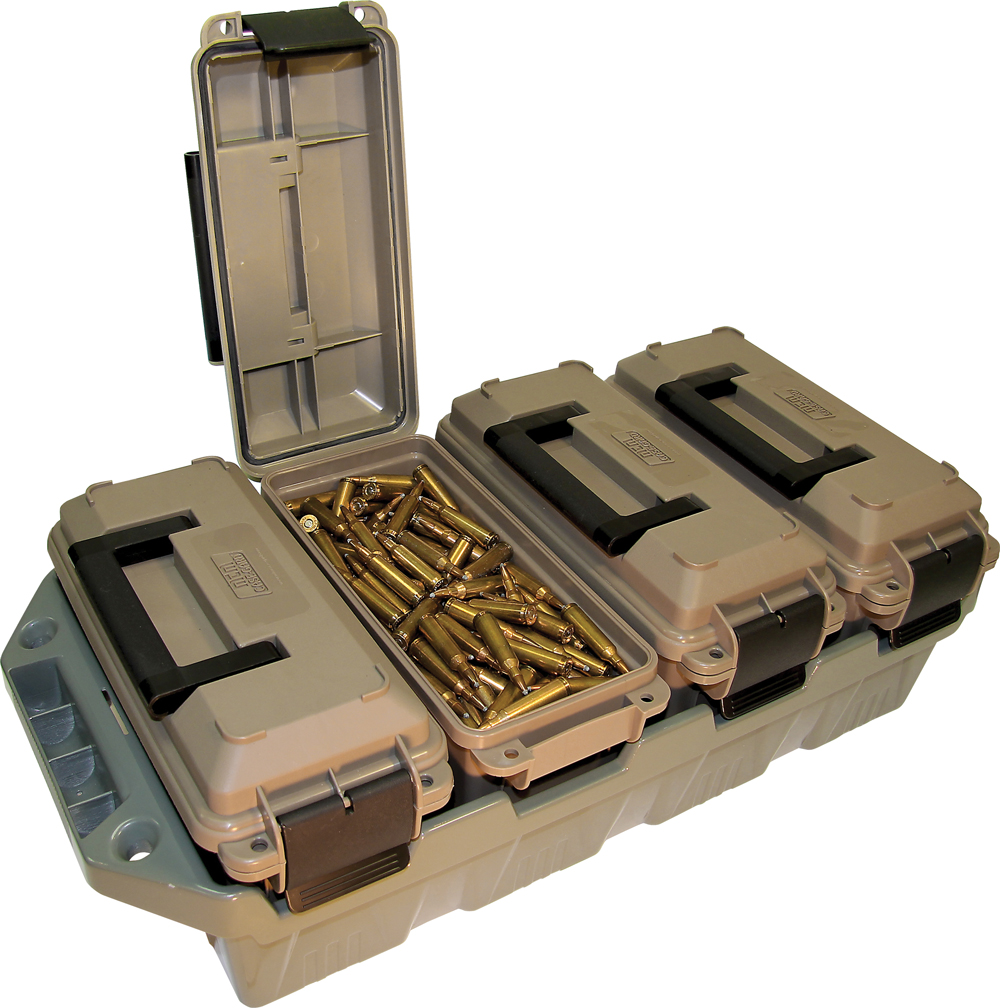 The 4-Can Tactical Carrying Ammo Crate enables you to quickly store, organize, and safely transport gear and ammo. The forest-green portable crate holds up to four MTM ammo boxes, can be stacked for easy storage, has extra-durable handles, and features four tie-down or locking eyelets for easy and secure ATV/UTV transportation.
SWIFT BULLET COMPANY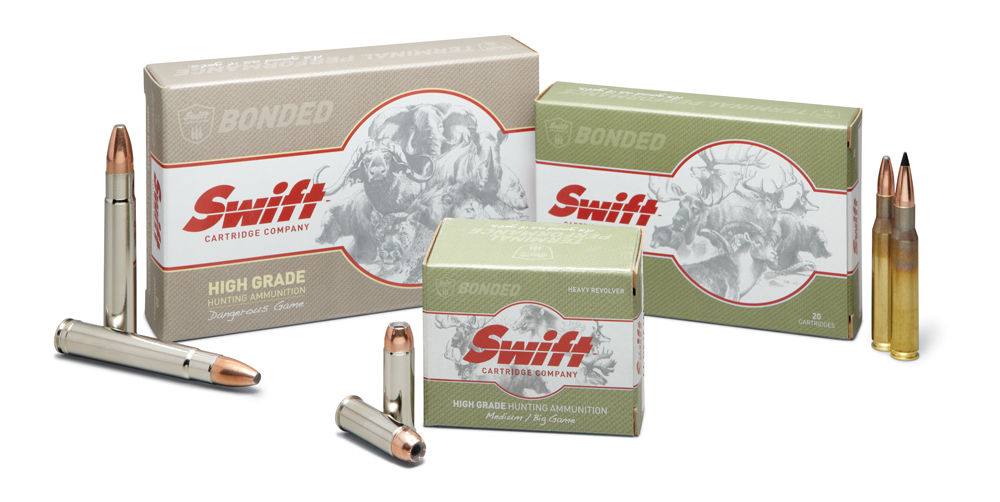 Swift Bullet Company has introduced a line of ammunition that includes 35 cartridges in 60 offerings and runs from .223 Rem. through .500 Nitro. Bullet offerings include Scirocco, A-Frame, and the new Break-Away solids. There are currently 18 cartridges in 27 offerings that can be viewed on their website. Ballistic data is also available on the website for each cartridge via a "pop-up" feature. Within the new line is a Heavy Revolver Series using A-Frame bullets, good for any size game.
TRUGLO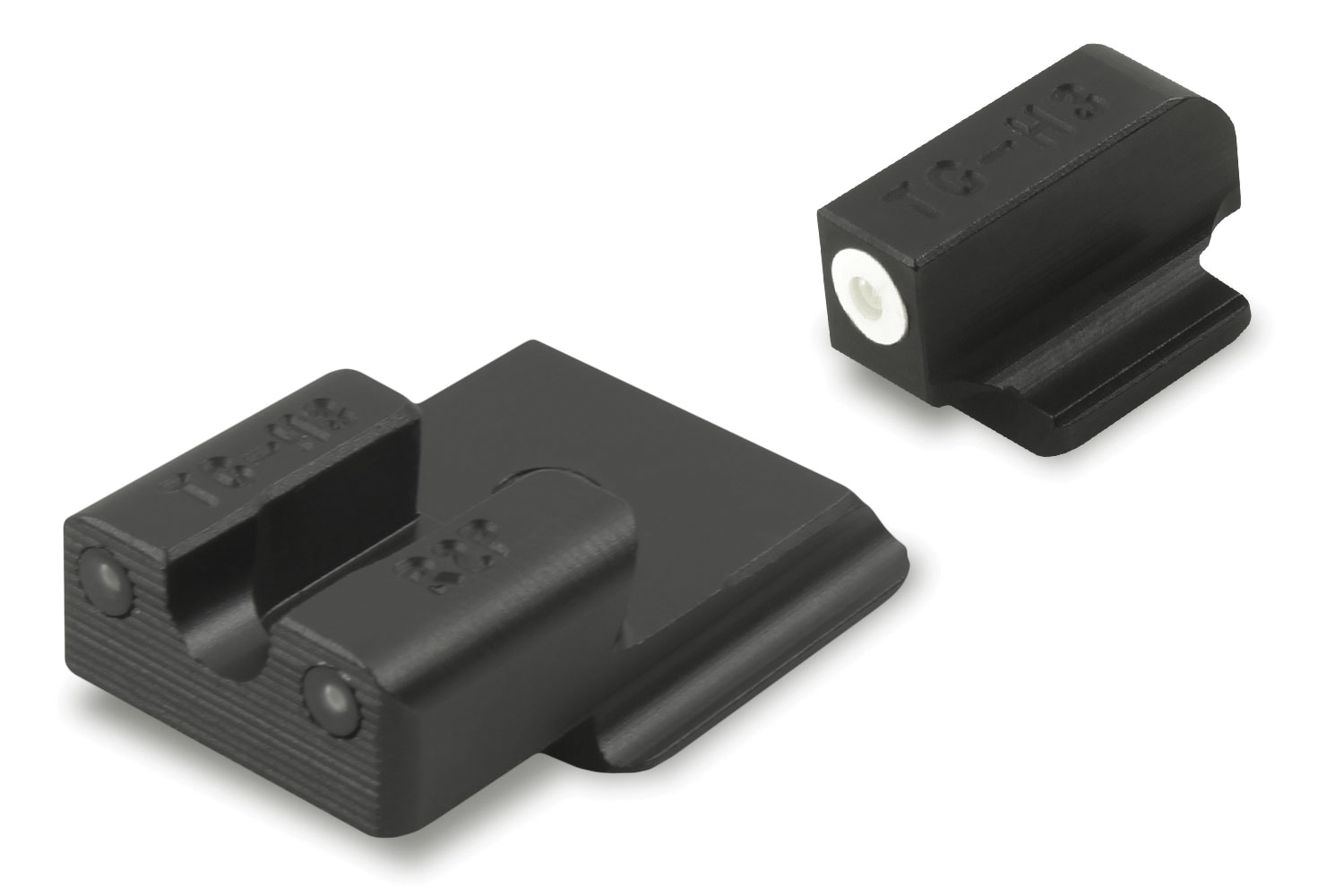 The all-new Tritium PRO night sights incorporate the same PRO-level features of the award-winning TFX PRO series (Tritium + Fiber-Optic Xtreme). These PRO features are designed to increase the speed, accuracy, and overall performance of any combat handgun.