With hunting seasons closing it's time to hit the water and wet a line! Sporting Classics has rounded up some for the best products on this year's market to help you land the catch of a lifetime.
Gatorskins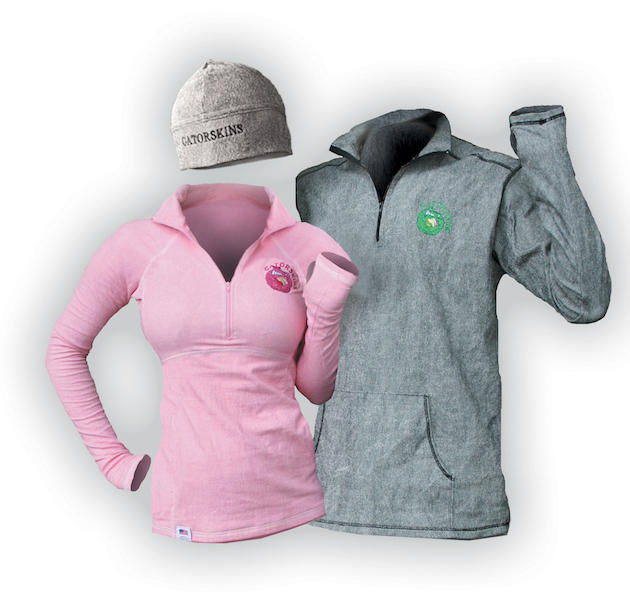 Gatorskins is a marvelous new fabric from DuPont that's 100 percent windproof, three times warmer than wool, and lighter than paper. A thin, lightweight knitted fabric that can be worn as outer wear or as a base layer, Gatorskins was initially developed to protect motorcycle riders from the bone-chilling effects of wind in frigid climates. The crossover to outdoor sports was inescapable.
This highly adaptable material breathes and stretches with the wearer's every movement, wicking sweat and repelling water while keeping the wearer warm with its patented Micro-Knit construction and windproof capability. Gatorskins are 100% Made in the U.S.A. and are worn by American Special Operations operating worldwide.
Perfect for men and women, Gatorskins are worn loose, not tight—the more relaxed you wear them, the warmer you stay. Comfortable thumbhole cuffs keep the wind from going up your sleeves.
Gatorskins are great for fishing, trap-shooting, bow-hunting, waterfowl hunting, winter sports, and any outdoor environment or activity you can imagine
Visit www.gatorskinsusa.com.
Hobie i11s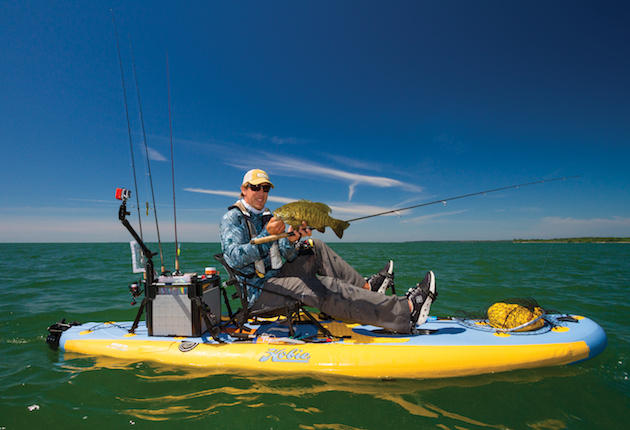 Hobie's new i11s inflatable kayak features a distinctive low-profile design and brightly colored two-tone mango-and-slate-blue hull and flooring that will cause double-takes on the water.
The i11s combines Hobie's Vantage Seating System comfort with their patented MirageDrive featuring Glide Technology propulsion.
This is the lightest weight model in the entire Hobie fleet. The two air chambers on each side, combined with the drop-stitched center chamber, provide the stability needed for any recreational use.
For increased tracking and stability, a fin is included that can be inserted into the built-in slot on the bottom of the hull. Bungee tie-downs in the rear hold Hobie's new optional H-Crate for fishing gear or a cooler with food and drink for a relaxing day on the water. The skid pad in front of the seat even lets more adventurous anglers stand up and cast.
A newly engineered fingertip rudder control can be quickly switched to either side for use with either hand.
Visit www.hobiecat.com.
Sage Mod Fly Rod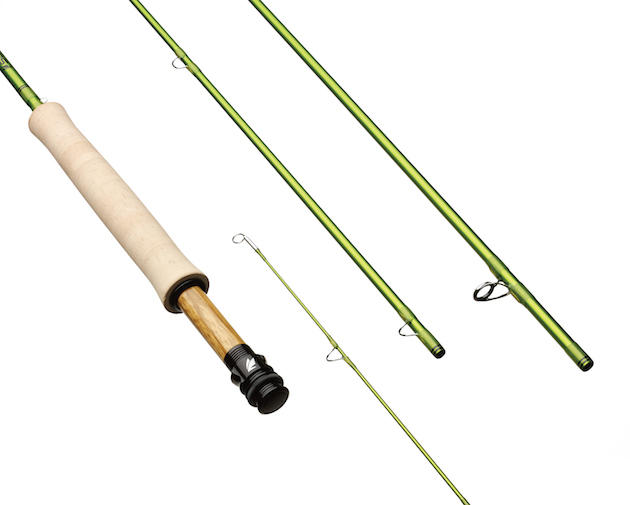 Chief rod designer Jerry Siem thought long and hard about creating the MOD fly rod for his angling needs while fishing small to medium-sized trout streams. He envisioned a fly rod with a moderate action that would excel at moderate distances.
Sage's revolutionary Konnetic technology enabled him to realize this vision and create a small diameter blank with great tracking and improved line control. The result was a very accurate fly rod that's ideal on trout streams everywhere.
The MOD is optimized for the distances and scenarios most often encountered by trout anglers. Just like a golfer wouldn't use a driver when a seven iron is the better choice, anglers can now choose the MOD for their specific trout fishing needs.
Visit www.sageflyfish.com.
Tibor Reels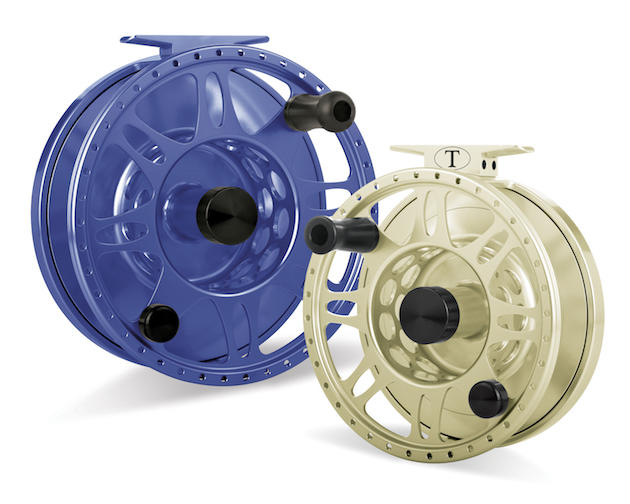 Tibor Reels strives to produce the best of the best. They constantly test new products and make improvements to their comprehensive collection of what are arguably the world's finest, most trusted and most proven fly reels.
Over the years Tibor has made many subtle but important changes to their products as new materials and technologies have come into the market. Their latest update is a spool pattern for the legendary Tibor Series.
This new design lightens the weight of The Pacific from 14.5 to 13.2 ounces, The Gulfstream from 12.5 to 10.9 ounces, and The Riptide from 9.7 to 9 ounces. Yet the strength and integrity of the spool will withstand even the toughest fishing conditions. The Everglades remains the same at 8.5 ounces.
Fly fishermen worldwide have depended on Tibor Reels for generations, and the long list of world records caught on these legendary reels speaks of the quality, smoothness, dependability, and pride built into each and every reel.
Visit www.tiborreel.com.
Hog Island Boat Works SW 16 Skiff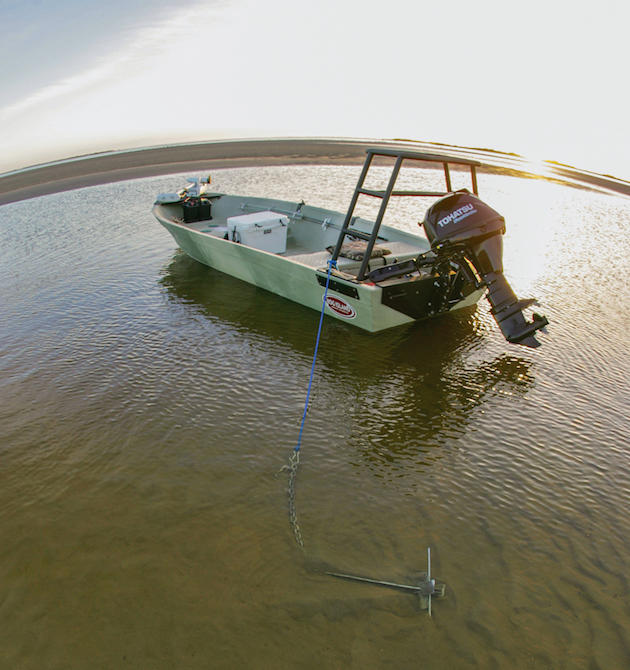 Hog Island Boat Works in Steamboat Springs, Colorado, manufactures the unique, performance-oriented SW 16 skiff using cutting-edge polymer technology.
Hog Island's rotationally molded hulls are very tough, quiet, and easy to maintain. Their boats incorporate a custom molded-in insert system that enables you to plug and play a wide range of functional accessories.
The SW 16 skiff is equally at home stalking tailing fish near shore, jetting rocky rivers, casting bass plugs in the lily pads, or tied up behind the duck blind. Rated for a 40-horsepower motor, its overall length is 16 feet 4 inches, hull weight is 480 pounds, and draft is 2 inches before a motor is installed. You read right — this boat floats skinny!
The SW 16 is distributed from Alaska to Florida.
Visit www.hogislandboatworks.com.
Umpqua Surveyor 2000ZS Backpack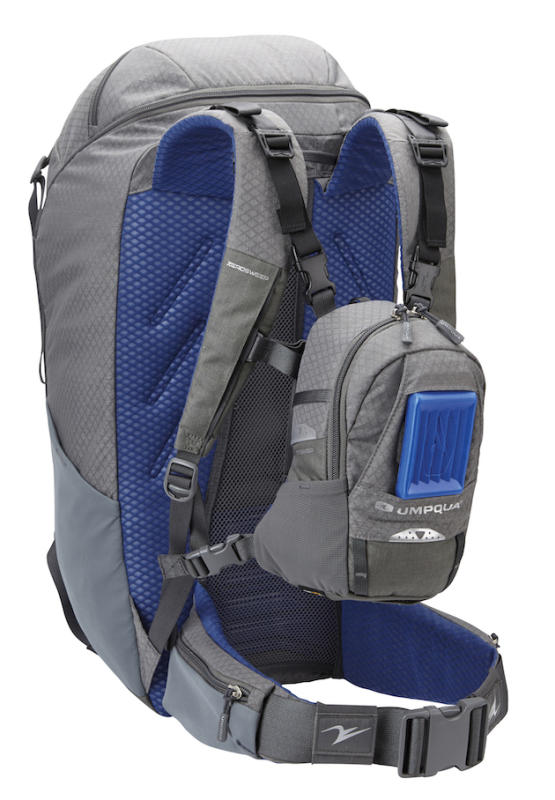 Most fly-fishing backpacks are little more than an afterthought that aren't technically adequate as a stand-alone. Nor do they have specific fishing functionality that makes sense. Meet Umpqua's Surveyor 2000 ZS Backpack.
A fully zippered, clamshell opening provides easy access to the entire main compartment, meaning you no longer have to dig from the top down to find items in the bottom of your pack.
The Surveyor 2000ZS has a completely rebuilt suspended back-panel that incorporates an injection-molded frame-sheet that allows weight to be transferred to the waist and taken off the shoulders. The backpack is specifically designed and engineered to integrate with the Rock CreekZS and Overlook 500ZS chest packs and the SwiftwaterZS Tech Vest.
Available in Granite or Copper/Black.
Visit www.umpqua.com.
Scott Meridian Saltwater Fly Rods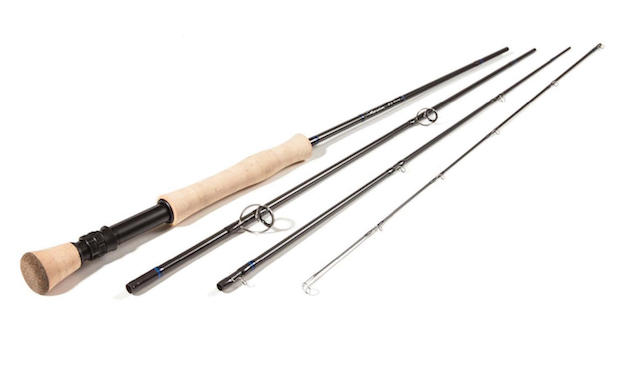 Scott's new Meridian saltwater fly rods can make the difference between opportunity and success on the flats.
Meridian rods get the fly from your hand to the fish with the fewest number of false casts by quickly generating high line speed, compressing the line loop, and recovering quickly.
Meridian rods are fitted with newly designed components that defy harsh saltwater environments. They feature new reel seats milled from aircraft-grade aluminum, self-indexed slide hoods, extra deep knurling to easily turn locking rings with wet hands, mil-spec hard coat in non-reflective flat black, and line weight engravings for quick rod identification in boat racks.
The new fighting butt shape and transitional check ring greatly reduce sharp angles that can trap line, thus helping to quickly shed line if it gets caught on the butt.
Stripping guides feature SiC rings in full titanium frames and Recoil nickel titanium snake guides for low friction and corrosion-free performance.
Visit www.scottflyrod.com.