Editor's Note: This is the fourth in our four-part series of articles celebrating July 4. Check your inbox tomorrow for a special video tribute to American contributions to hunting and fishing. Enjoy!
Hunting with a pistol is considered one of the sport's toughest challenges. Many cartridges could manage to take a big game animal, but some are more capable than others. The following list leaves off many great loads, such as the .41 Remington Magnum and .454 Casull. Even the .45 ACP can be used within short distances. The .22 Long Rifle was covered earlier in the week as a rifle cartridge, and while it can easily take squirrels and small game, this list is devoted to big game candidates.
Feel free to leave a comment telling us about your favorite American cartridges.
.44 Magnum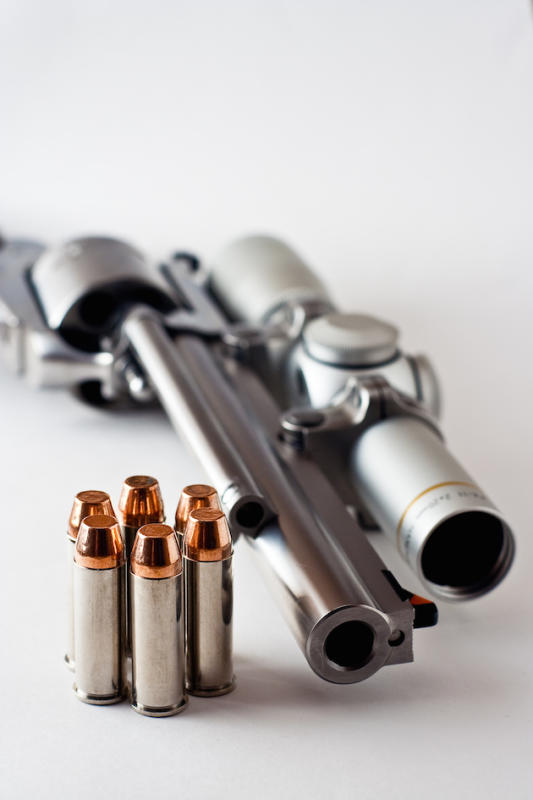 Dirty Harry credited the .44 Mag as "the most powerful handgun in the world." It wasn't then (.454 Casull) and it isn't now (.500 S&W Magnum, etc.), but the truth is never as catchy as the perception. In any case, the .44 is a very capable killer of wild game, especially white-tailed deer.
.460 S&W Magnum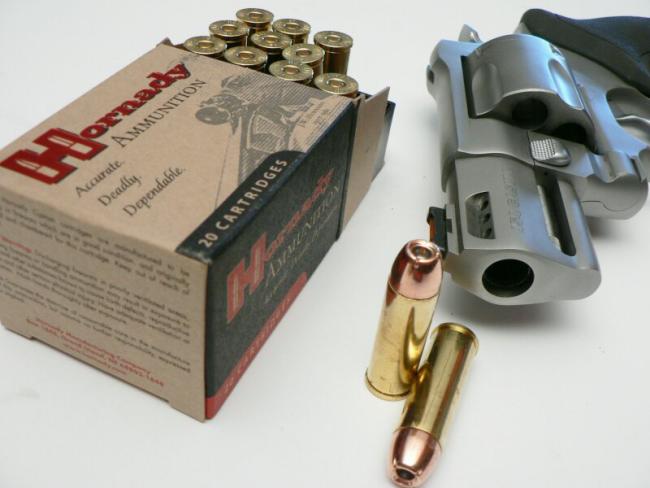 The .460 is not as powerful as its big brother the .500 S&W Magnum, but it makes up for the slight loss in power by being incredibly versatile. It can be a sledgehammer with the .460 loads, a hammer with .454 Casull loads, or a rubber mallet with .45 Colt/.45 Schofield rounds. The latter rounds can generally be chambered in the .460—depending on manufacturer and model—making it a revolver for any situation.
.357 Magnum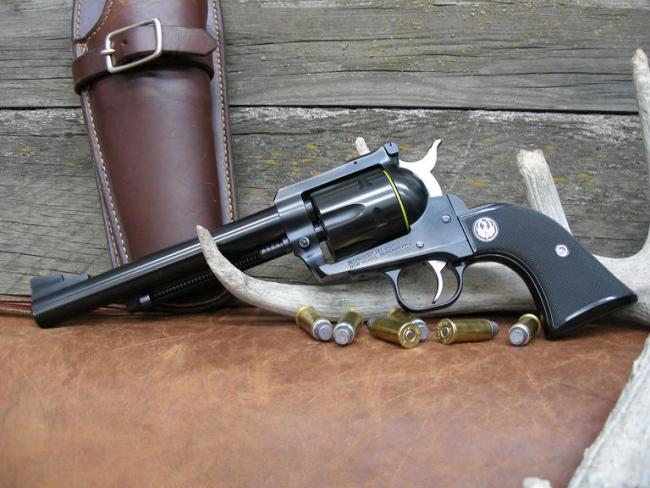 The .357 is on the low end for hunting. Many states list it as the legal minimum for white-tailed deer, which is its proper place in the hierarchy of hunting. It offers flexibility similar to the .460 by allowing users to load .38 Specials into the same cylinder. Its widespread use is probably due to its crossover appeal as a concealed-carry chambering. The .357 is also a great hog gun.
.500 S&W Magnum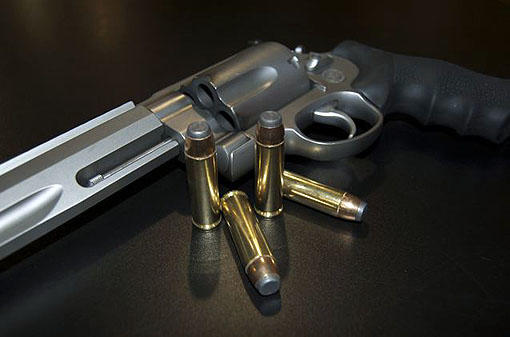 If you've ever felt like breaking off your finger, shoving it down the chamber of a gun, and firing it at something big and nasty enough to make breaking your finger off seem reasonable, the .500 is for you.
Billed by Smith & Wesson as the most powerful production revolver in existence, this beast was the beginning of a whole new era of revolver design called the  "X-Frame," the largest revolver frame available.
Smith & Wesson had to specially build the X-Frame because no frames were large enough to handle the .500. The .500 features a 8 3/8-inch barrel and fires bullets ranging from 265 to 700 grains. It mimics the rifle performance of a .50-70 blackpowder rifle—the kind of rifle Buffalo Bill Cody used to shoot bison with. It's even been taken to Africa for dangerous game.
It's a revolver that can stop bears, bison, and more. And it's American.
Part One: Four Great American Rifle Cartridges
Part Two: Four Uniquely American Game Animals
Part Three: Four Incredible American Gundog Breeds
Subscribe to the free daily newsletter to receive Sporting Classics stories directly to your inbox!
Photos courtesy of Thinkstock
Cover image courtesy of wall321.com