From kayaks and fishing rods to shotguns, apparel, and travel bags, here's a wealth of fine products designed to enhance the sporting life of lady hunters, shooters, and anglers.
Mbiri Skin Care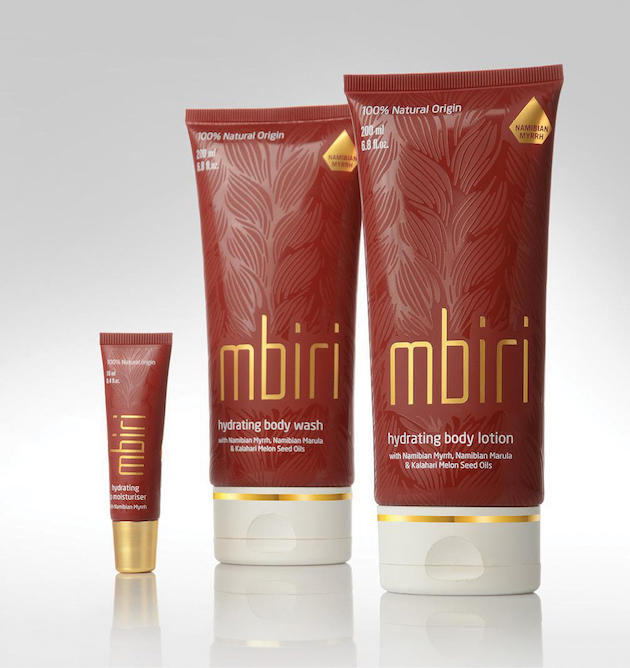 Mbiri is a highly moisturizing vegan, all-natural body lotion and wash that uses Namibian marula, myrrh, and Kalahari melon seed oils, which are harvested in the wild by women's cooperatives and Himba women. Perfect as a go-to moisturizer when traveling in winter or dry conditions.
Norton and Hodges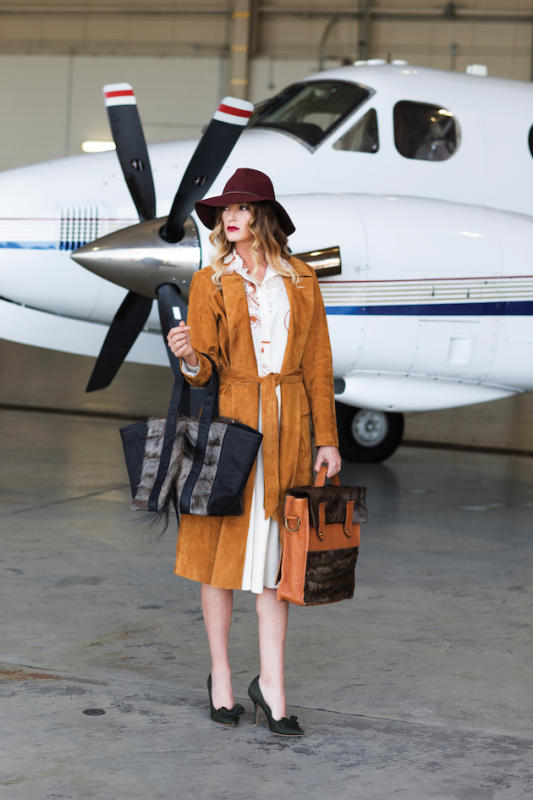 Norton and Hodges benchcrafts luxury handbags and accessories from the finest responsibly sourced materials and exotic skins. The company produces limited editions of its designs so that each piece is unique, but also offers custom-made products for hunters who have skins from their own hunts.
John Field Mid-Season Jacket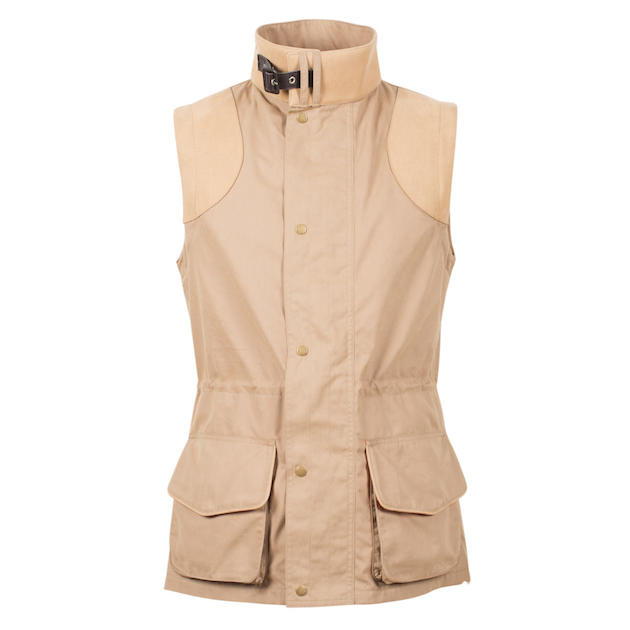 Made of cotton, this lightweight, water-repellent jacket has magnetic cartridge pockets and comfort pockets underneath. The flaps of the front pockets are hi-viz orange when opened while a reversible flap on the back also shows orange. The jacket has an elastic waist-adjustment system and removable sleeves.
Blaser Active Down Jacket Helen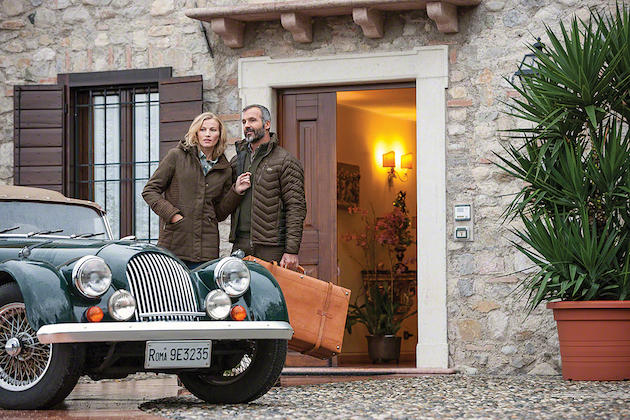 This fashionably feminine, practical jacket features a host of extras. The premium down filling provides excellent insulation and lends a lightweight feel. The outer fabric has a dirt- and water-repellent finish. Elasticated inserts on the bottom of the sleeves and sides of the body offer excellent freedom of movement.
Galco Sport Utility Bag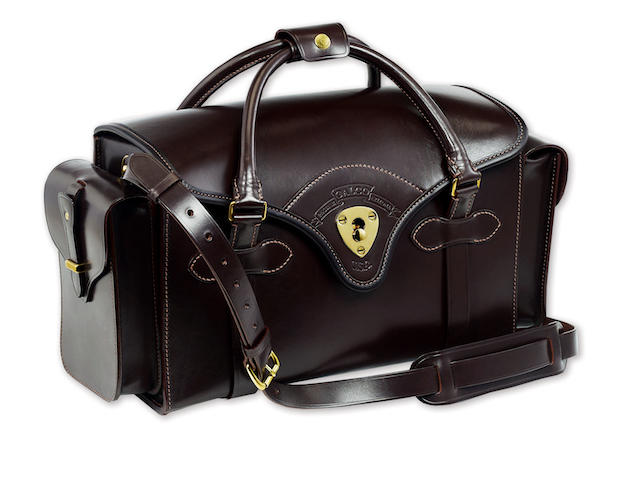 Made of rich, dark Havana leather, the Sport Utility Bag has hand-stitched handles that connect completely around the bag for extra load-bearing ability. All hardware is solid brass, while a unique post-and-plate latch allows ease of access and secure closure. The hinged front flap pivots out of the way for packing convenience. Measuring 9x15x6 inches, the bag also features exterior side pockets and a removable shoulder strap that enables hands-free carrying.
Syren Elos Venti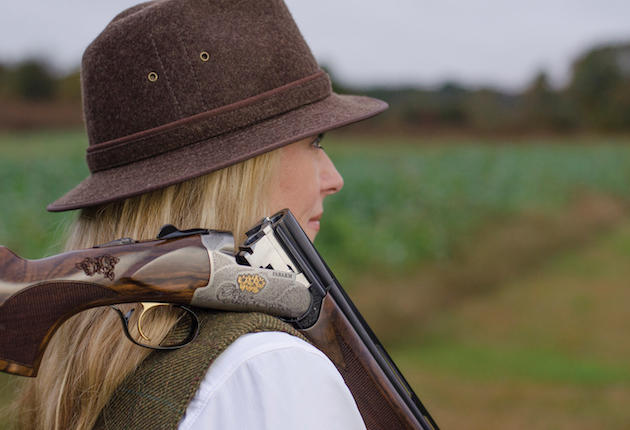 For the woman who wants one shotgun to be as appropriate in the field as it is at the gun club, the Syren Elos is the perfect companion. Its trim, round-body action and sleek lines enhance its fast-pointing characteristics, while its light weight makes it easy to carry during long days afield. Syren's stock dimensions have been tailored specifically for the female hunter and shooter.
Holland & Holland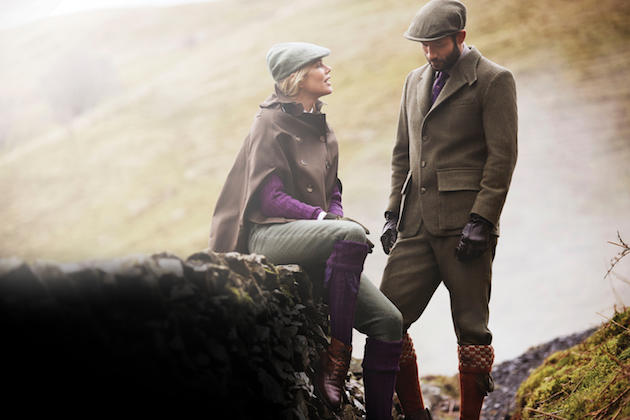 Holland & Holland's short cape and quilted gilet are must-have pieces for ladies seeking form, function, and fashion for their wardrobe. The short cape is made from a breathable yet water-resistant Ventile cotton. The quilting in the gilet is made with Valtherm technology that provides the wearer with comfort, breathability, and insulation on those colder days. A detachable hood adds even more warmth and shelter. Given the lightweight nature of the gilet and the simplicity of the cape, the garments can be easily packed for travel.
Rizzini V3 Sporting

The Rizzini V3 Sporting was created to be the perfect ladies target shotgun for everyone from beginners to the best of the best competitors. Rizzini went to great lengths to make sure the V3 Sporting would fit the average female shooter. It modified every aspect of the stock, not only to make the shotgun fit better, but to also reduce felt recoil. The V3 is offered in both 12 and 20 gauge.
Purdey Apparel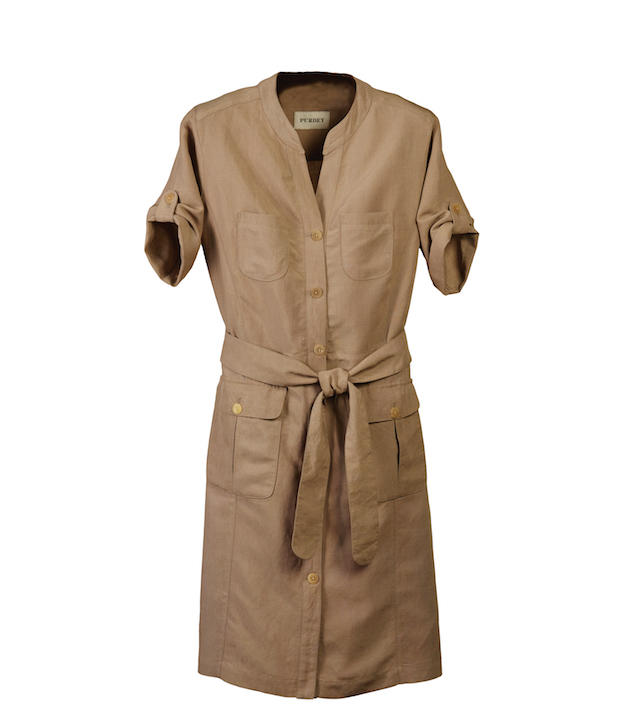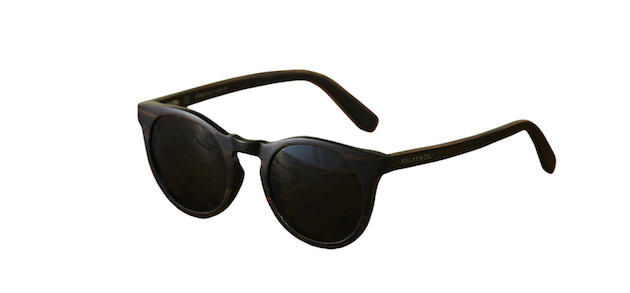 Fashioned of Lyocel-blended linen, this flattering safari-style Mix Game dress has a self-tie belt and collarless design to create a comfortable, classic look. It also features adjustable sleeves and flap and patch pockets. Purdey accessories include Round Action Sunglasses made with round hardwood frames and a Feather Band Hat of two-toned Sisal.
Russell Moccasin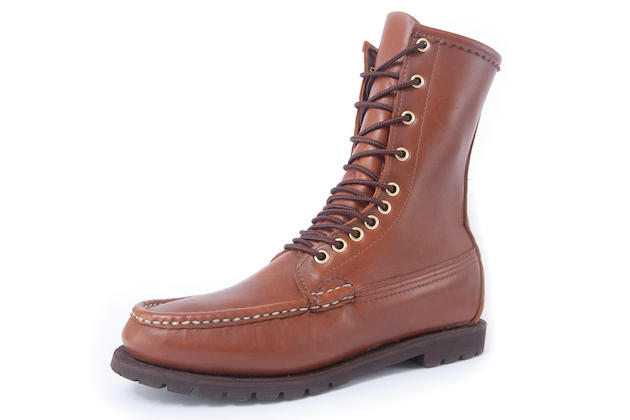 The Featherweight Double Vamp Birdshooter is so light and pliable that you can walk all day in complete comfort. Its double-vamp construction provides extra support, and Silvato crepe soles promise soft walking without sacrificing traction or wear. The uppers are made of brown, waterproof chrome leather. Other features include hand-sewn toe seams, rubber midsoles, and black Silvato "S" Tread non-slip crepe soles.
Walden & Bork Travel Valise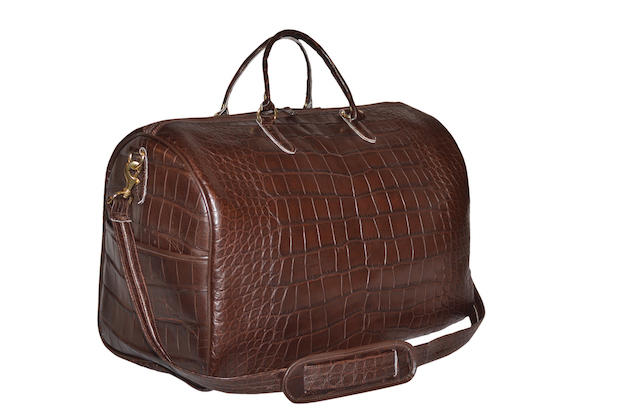 Walden & Bork Custom Leather Works specializes in transforming hunters' tanned gameskins into usable works of art. Simply send your skins to Walden & Bork and it will create products ranging from purses to gun cases, belts to wallets, cosmetic cases to travel bags, backpacks to briefcases. Shown here is the Large Travel Valise in alligator.
Kevin's Huntress Collection

Kevin's Huntress Collection is made for women who hunt by women who hunt. Stylish, comfortable, and designed for rustic and rugged settings, the collection is made of lightweight 100 percent cotton twill with all the features required for a sporting adventure. Add a scarf like the Kevin's custom quail scarf (14-1512) for upland style.
Eddie Bauer Jacket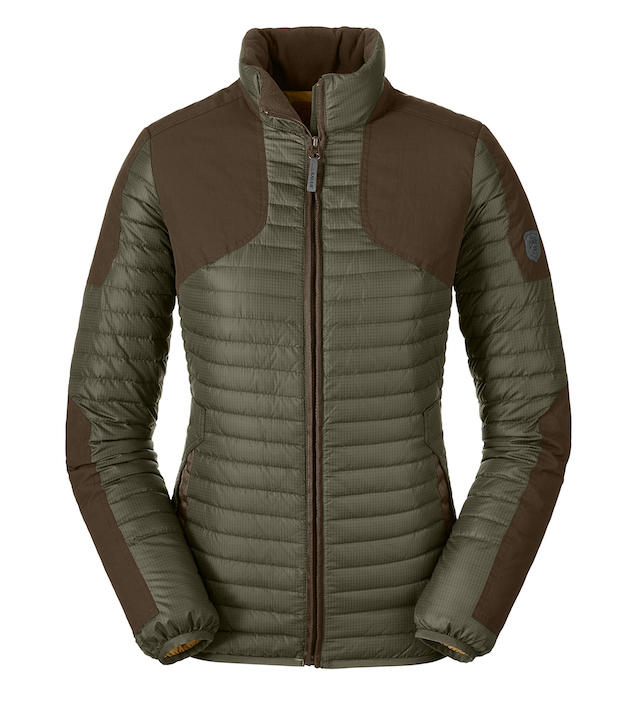 Designed and fitted for women, this is the lightest, warmest field jacket Eddie Bauer has ever built. Its features a 40-denier ripstop nylon shell with Cordura nylon overlays and stretch-side panels for complete freedom of movement. The jacket's durable, water-repellent StormRepel finish sheds moisture, and the 700 fill StormDown uses DWR technology to retain its insulating loft even in wet conditions.
BraeVal Explore 15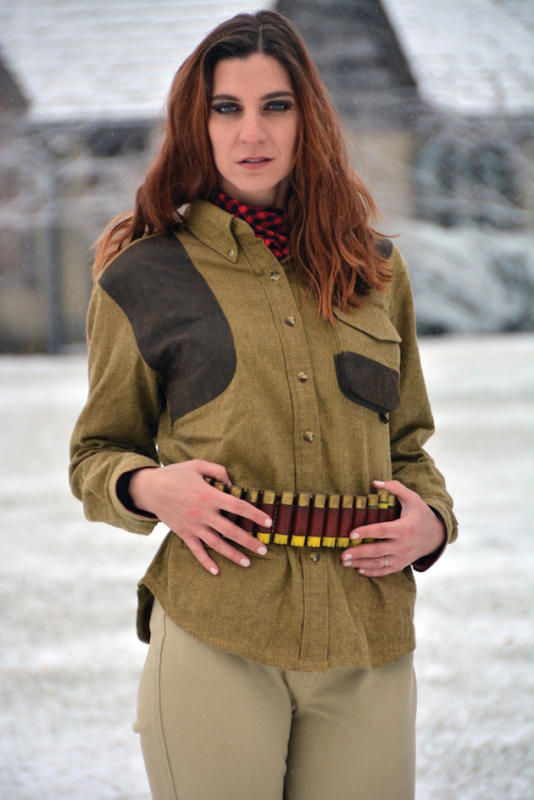 BraeVal's Explore 15 styles feature details found nowhere else. BraeVal produces its own fabrics, setting higher standards than those required by even the most discriminating sportswomen. Its shirts, jackets, and vests, comfortable in the field or in town, are available in shepherd's tweed, buffalo leather, vintage-weave moleskin, and more.
Franchi Instinct Catalyst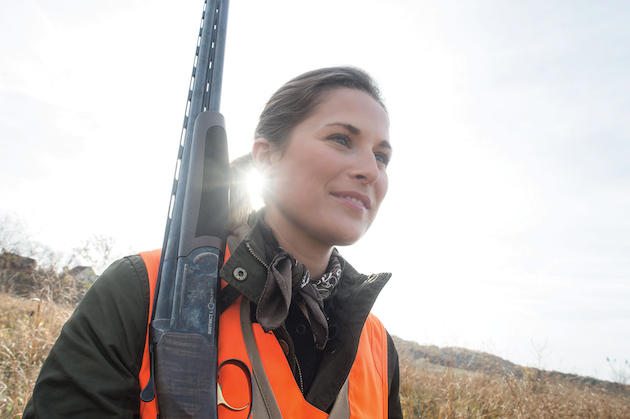 The Italian tradition and craftsmanship of the Franchi Instinct series has been fully re-imagined in an innovative, affordable, 12-gauge over-and-under built specifically for women. Like its sister, the Affinity Catalyst, the Instinct Catalyst has a redesigned stock with drop, cast, pitch, LOP, and grip length that better aligns with the female body. Other features include a red fiber-optic front sight, and A-Grade satin walnut finish.
Blaser F3 Shotgun

The Blaser F3 is a state-of-the-art over-and-under designed for women. At the heart of the system is Blaser's patented F3 receiver, the hallmark of reliability and mechanical precision, boasting a trigger second to none. Regardless of mechanical perfection, if recoil is not controlled, shooting is not fun, so Blaser turned to Ken Rucker at Speedbump Stockworks. Ken's unique Speedbump recoil system provides ideal recoil management while offering adjustable length of pull and comb height.
Beretta Women's Light Cotton Upland Jacket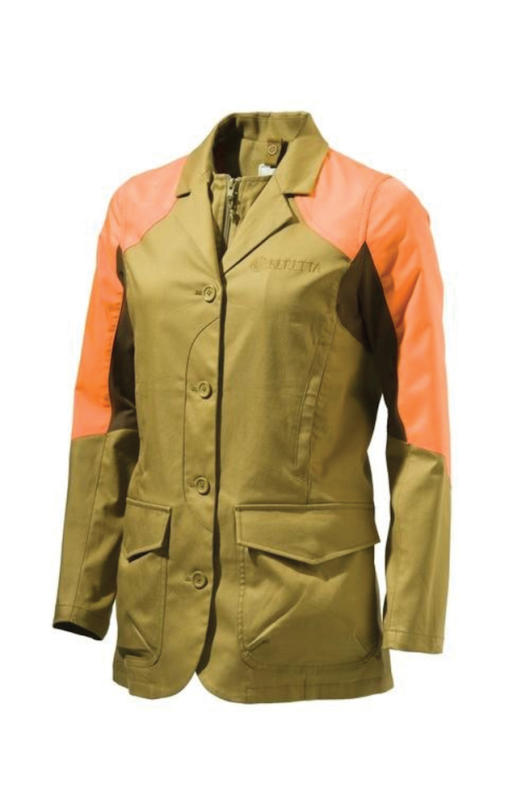 This lightweight cotton upland jacket is ideal for warmer weather hunting, but also has the ability to layer using the Beretta Interactive System. The sleeves have stretch fabric inserts with ventilation in the underarm areas. The jacket also features high-visibility orange fabric on the shoulders, a bi-swing back, gamebag with waterproof lining, and hand-warmer chest pockets.
Fausti Aphrodite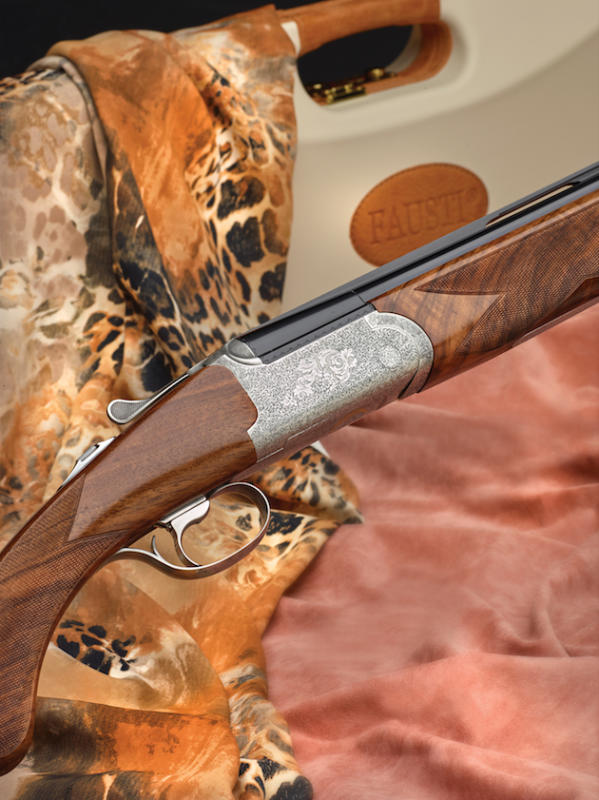 The new Aphrodite over-and-under, which is specifically designed for women shooters, comes in 12, 20, 28 and .410, in both sporting and hunting configurations. The gun's Monte Carlo grip, trigger pull length, and pad allow women to shoot it in a very natural way. The combination of English scroll and ornamental pattern frames a stylized portrait of the goddess Aphrodite that also embellishes the top lever. Coin finish or color-case-hardened frames, single selective trigger, ejectors, and a custom-made case complete the specifications.
Dubarry Willow Tweed Jacket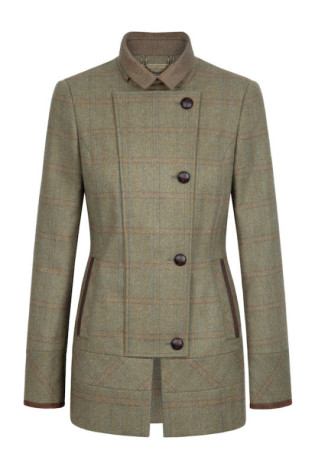 Available in café, moss, and acorn tweeds, the Willow Tweed Jacket is made of Teflon-coated, 100 percent new wool. Features include fleece-lined hand-warming pockets, genuine leather buttons and trim, and signature contrast-color jacquard lining.
Sauer 404 Artemis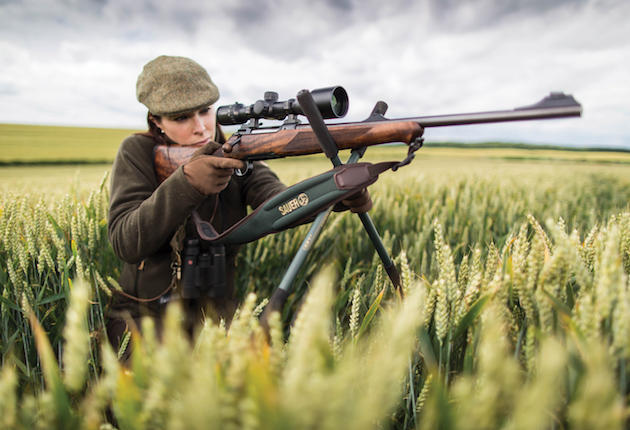 Thanks to its ErgoLux compact stock and adjustable length of pull, the S 404 rifle embodies the ultimate in ergonomics and handiness for ambitious huntresses. What really stands out about the S 404 is its patented safety concept, the heart of which is a completely new manual cocking system. The metal cocking slide on the bolt shroud allows the rifle to be cocked and de-cocked both comfortably and silently.
Gaston J. Glock Fleece Jacket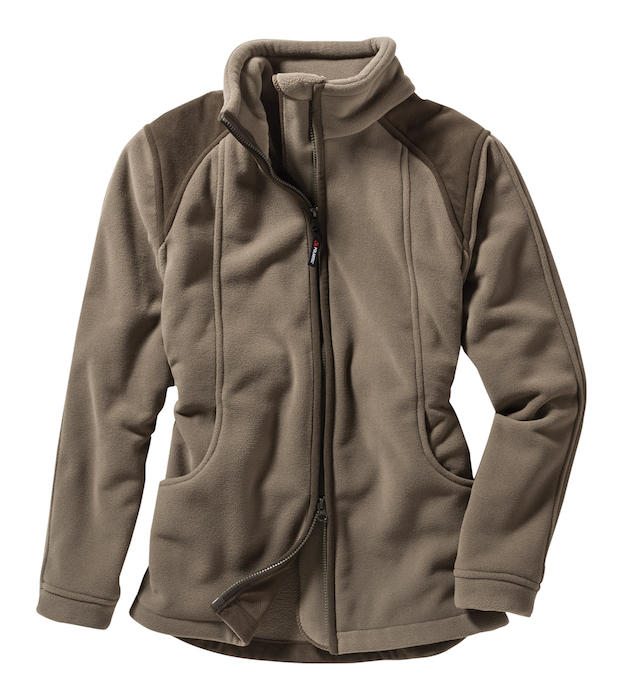 New to Gaston J. Glock style LP's line of women's hunting apparel is this Fleece Jacket with Adjustable Waist. Made of Wind Pro by Polartech, its high-quality fleece keeps out four times more wind than traditional fleece jackets. Even light rain or snow cannot penetrate the dense material. It has two large pockets both inside and outside. A chin guard, two-way zipper, and snap straps at the waist make this jacket a pleasure to wear. Offered in an olive and green combination in sizes XS through M.
Syren Italian Shooting Vests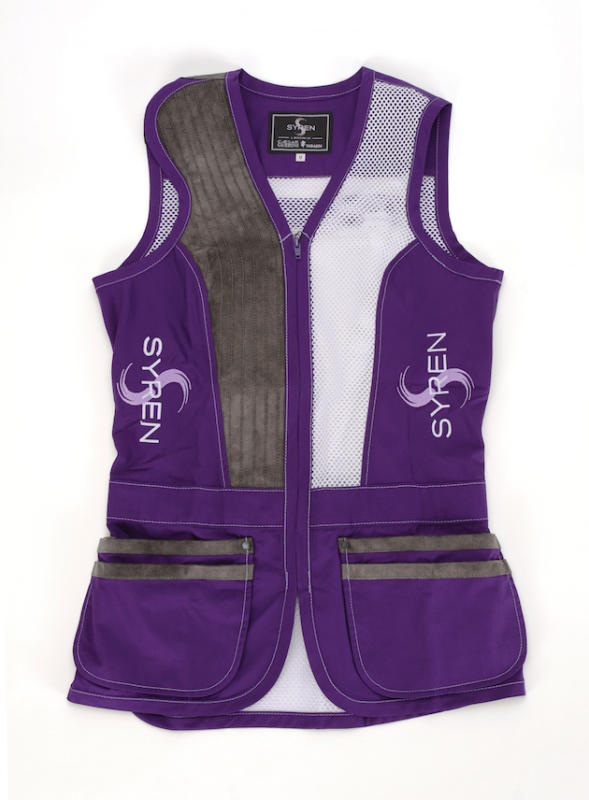 Building on the strength of their fine Italian shotguns for women, Syren asked Castellani in Italy to make this premium shooting vest. Available in Syren Purple or Black, left- and right-handed versions are available. Sizes range from small to 2XL. The unique design features high-quality nylon/polyester and suede, mesh netting, and contrast stitching.
Browning Ace Shooting Vest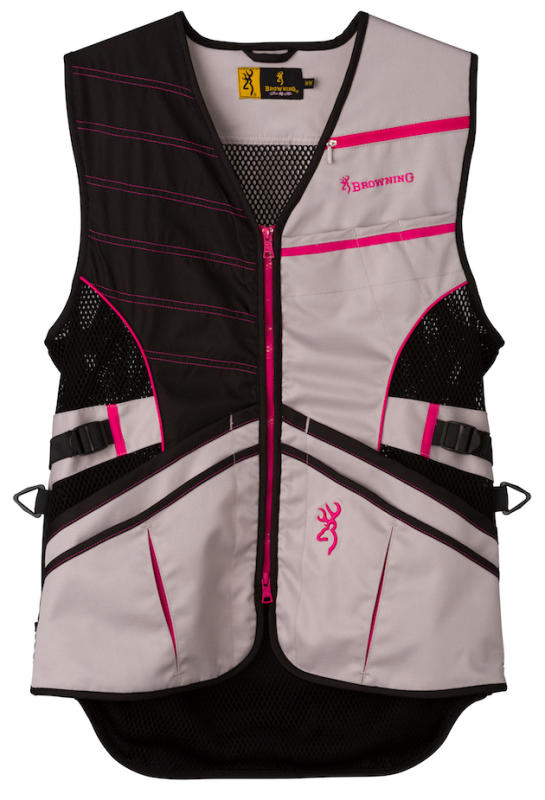 Browning's Ace Shooting Vest For Her has a contoured women's fit. It's available in Black/Gray/Hot Pink or Black/Gray/Purple color combinations in women's sizes XS-2XL. The vest features polyester/spandex construction with a smooth, full-length, nylon shooting patch. It has a two-way front zipper, bellows shell pockets, choke tube and valuables pockets, and a large back pocket. A sewn-in recoil pad pocket is made to fit the excellent Browning Reactar G2 pad (sold separately) to help reduce felt recoil. Side tab adjustments provide a perfect fit.
Mossberg 930 Pro-Series

Mossberg designed its new 12-gauge 930 Pro-Series Sporting shotgun with women shooters in mind. This handsomely appointed autoloader is built with special finishes, premium coatings, and an ergonomically designed walnut stock and forend to enhance performance. Mossberg collaborated with Gil Ash, professional shooting instructor and founder of the renowned OSP School, on the design. Measurements formulated by Ash provide proper fit and eye alignment especially for women.
Concealed Carrie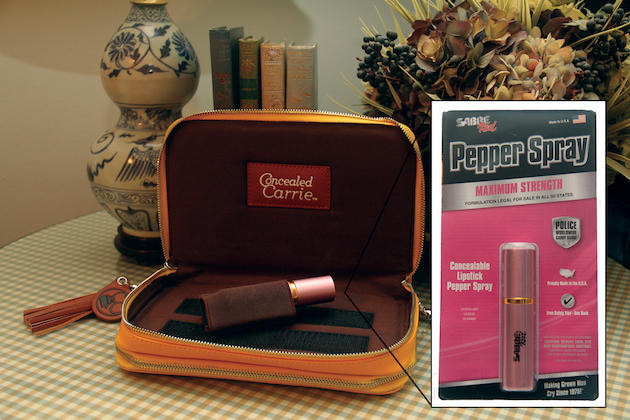 Women want the opportunity to protect themselves while maintaining their sense of style, but can't always carry a firearm due to local laws and restrictions. Concealed Carrie has responded to this need and partnered with both Taser and Sabre to introduce non-lethal options with holsters specifically designed to carry their products within Concealed Carrie Handbags and Athletic Shirts.
Day One Camouflage Safari Vest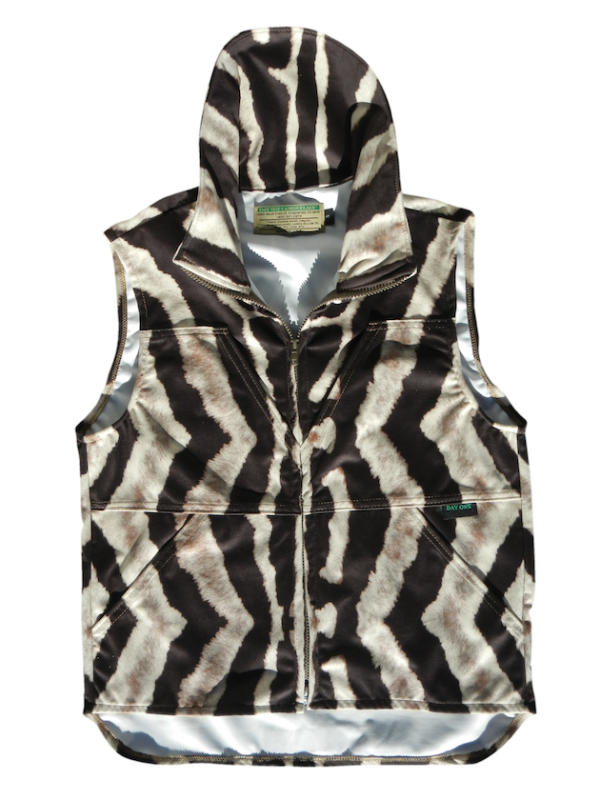 The Day One Safari Vest is made of a soft-to-the-touch cowboy suede that repels wind and water, weeds and burrs. Printed in a true-to-life zebra pattern, it has two lower hand-pockets and two upper cross-reach pockets. Note how it also sports a traditional Weather Check tall collar and a convenient two-way zipper.
Kimber Micro Pistols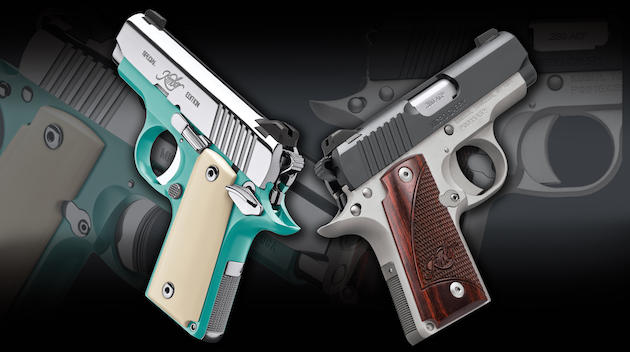 Kimber Micro .380 ACP and 9mm pistols bring an unmatched level of safety, dependability, and performance to any hand for concealed carry. Weighing 13.4 ounces and with a barrel length of only 2.75 inches, the Micro is simple to operate, has a mild recoil, and a smooth, single-action trigger pull, which altogether make it a pleasure to shoot. The Micro has a flush-fit, six-round magazine (extended seven-round magazines are available separately). The 17 different models, available in two calibers, include such features as Crimson Trace Lasergrips, night sights, and custom finishes.
LL Bean Katahdin CT Sleeping Bag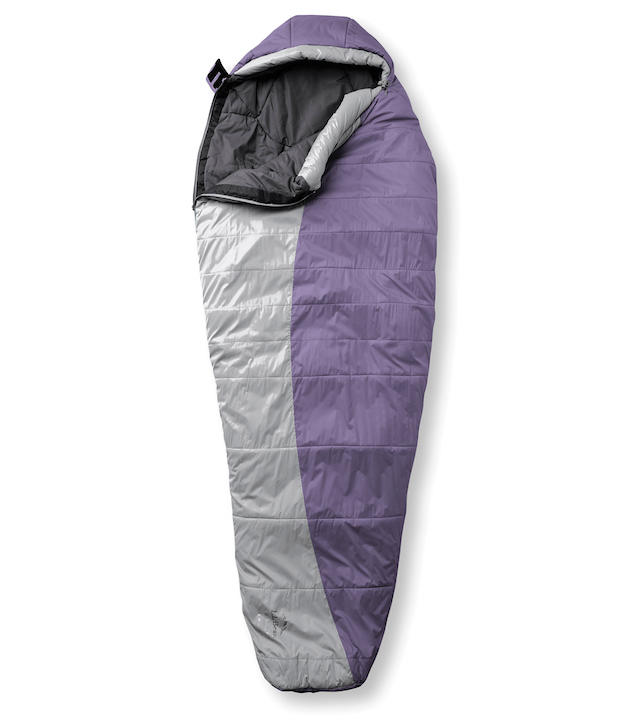 This revolutionary women's 20-degree Katahdin CT sleeping bag weighs a scant 2 pounds, 2 ounces and compresses down to 13×9 inches. The bag's Celliant lining is a proprietary fiber impregnated with heat-reactive minerals that convert body heat into infrared energy that actually helps tired muscles heal and recover. The interior and exterior shells are made of silky rip-stop nylon filled with PrimaLoft Synergy insulation.
Gatorskins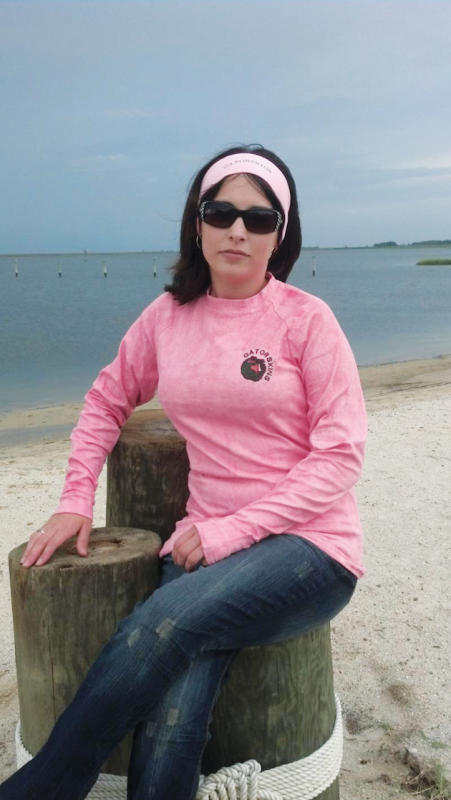 Gatorskins now offers a dynamic new base layer and outerwear garments for active women involved in the sporting lifestyle. Their unique designs include thumbhole sleeves, zip turtlenecks, and longer torso styling. Gatorskins are 100 percent windproof, very light, and three times warmer than wool. Made in the USA.
St. Croix Avid Pearl Rods

The first thing you'll notice when you see an Avid Pearl Rod is its elegant, jewelry store looks. These incredibly sensitive, lightweight rods are built according to highly specialized, technique-specific and species-specific designs just for women. Special features include Integrated Poly Curve IPC tooling technology; premium high-modulus SCIII graphite; and Kigan Master Hand 3D guides with slim, strong, aluminum-oxide rings with polished stainless-steel frames.
Hobie Mirage Revolution 11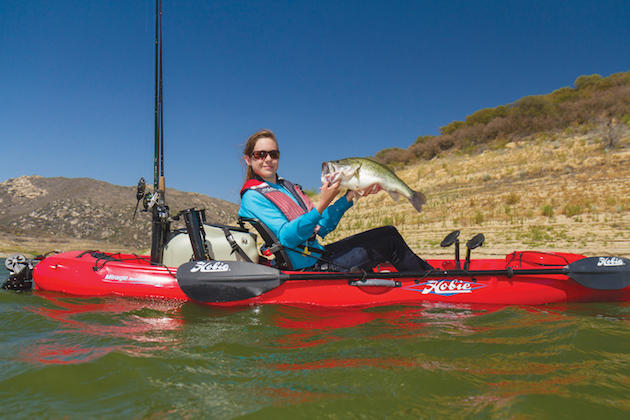 Offering an especially good fit for most female anglers, Hobie's Mirage Revolution 11 is short and manageable with a lightweight hull that rewards energy input with quick acceleration and a tight turning radius. Other features include the MirageDrive with Glide Technology, Vantage CT Seat, Hobie Speed Drain, and two-piece paddle.
10X Women's Lockdown Softshell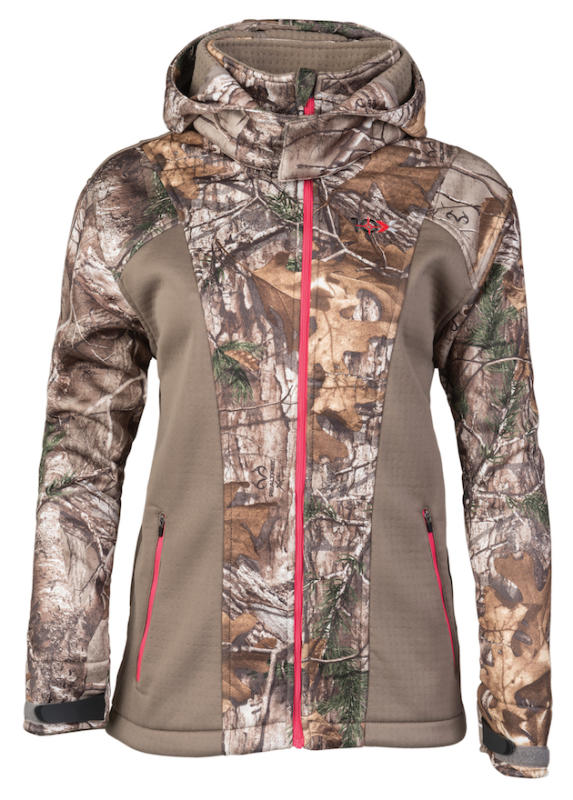 Nearly silent, warm, and packed with technical features, the women's Lockdown Softshell is performance gear for serious hunters. Built with a bonded two-layer, two-way stretch soft-shell fabric with a DWR treatment, the Lockdown incorporates dual-action Scentrex scent control technology and a performance fit to create a warm and stealthy kit that makes the difference when it matters. Available in Realtree Xtra.
Prois Galleann Rain Jacket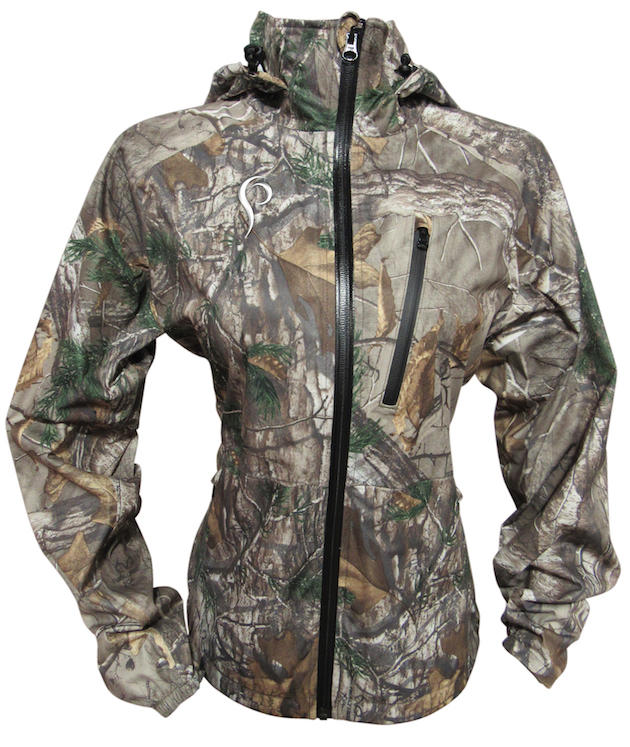 Gaelic for "storm," the Galleann brings the ultimate in rain jacket design to the women's hunting market. Lightweight and waterproof/breathable, it packs down into its own pocket. The jacket features taped seams, waterproof zippers, deep pockets, and a storm hood with two-directional adjustment. Available in Realtree APX, Realtree Max1, and Olive.