From kayaks and fishing rods to shotguns, apparel, and travel bags, here's a list of the latest and greatest in women's outdoor products from the pages of the new Sporting Lifestyle issue of Sporting Classics.
EUROOPTIC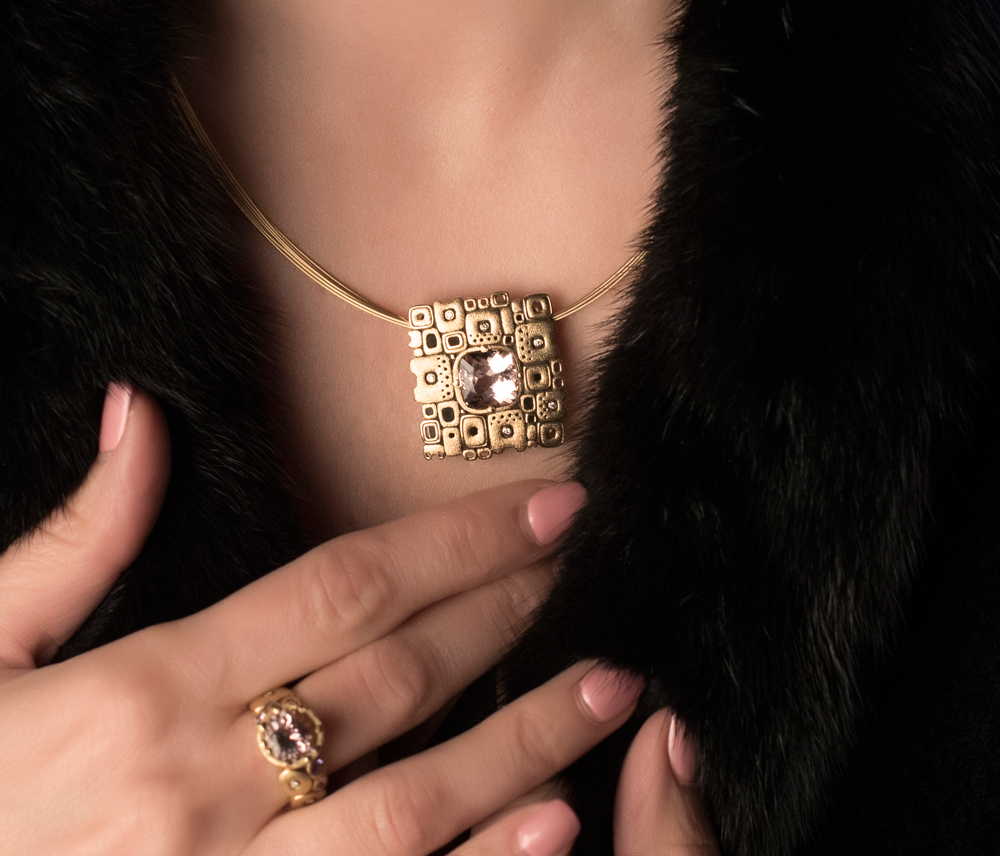 EuroOptic is now offering Alex Sepkus custom handmade jewelry. Alex Sepkus rings, bracelets, earrings, pendants, and necklaces are the perfect complement to the person who complements you best. Call (888) 988-5249 or email sales@eurooptic.com to learn more about New York's best-kept secret.
PURDEY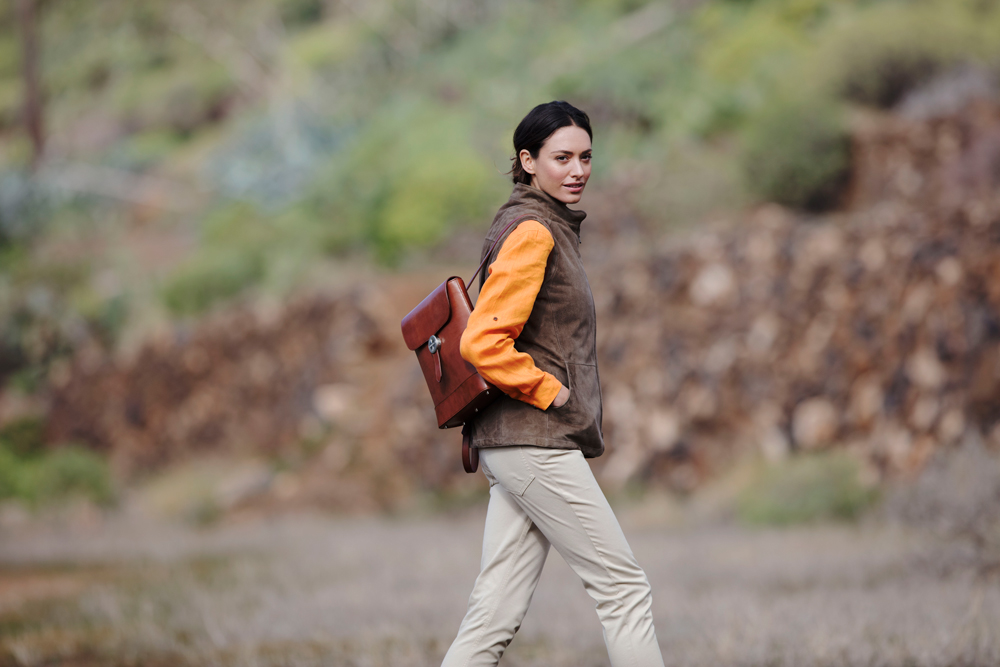 This full English, oak-bark-tanned leather backpack is part of Purdey's Audley Range collection. The bag, just like the entire collection, epitomizes Purdey's understated elegance, from the Starburst logo engraved on the lock to the strong but lightweight vegetable-tanned English leather.
ATRIARCH LEATHER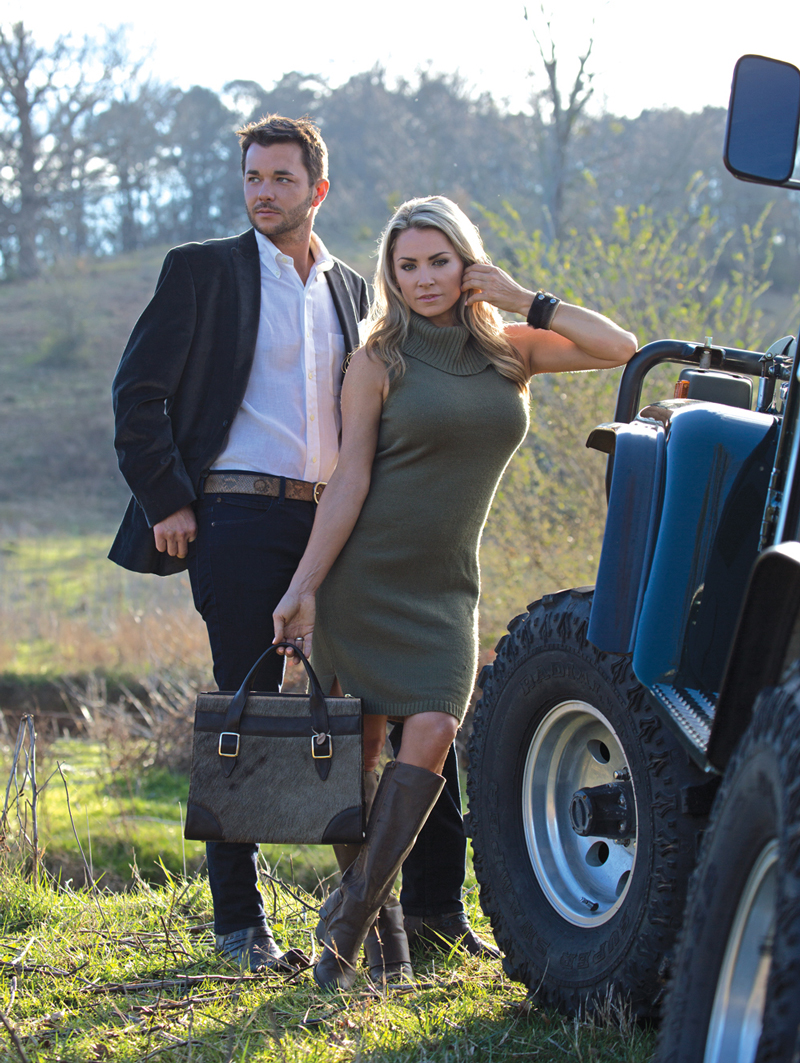 True to the Atriarch vision, the sleek design of this leather handbag incorporates authentic, exotic wildebeest, which was originally used to supply schools in the African bush with protein-rich meals. Our artisans have added leather footings and accents to create a unique, one-of-a-kind classic piece.
MOSSBERG

The new SA-28 Field Shotgun provides a low-recoiling, lighter-weight option without sacrificing performance. At the core of the SA-28 is a well-designed system that vents excess gases, reducing recoil and lessening stress on components for smooth, reliable operation. The SA-28 has a five-round capacity (2¾-inch) and is housed in a classically styled, gloss-finished walnut stock. The 26-inch, vent-rib barrel has a front bead sight and features an interchangeable choke tube system.
LEGACY SPORTS

Pointer Sporting Series over-and-under shotguns are made to handle a variety of roles, from upland game and waterfowl to clay bird shooting. Available in 12, 20, 20 youth, 28, and .410 gauge, and with a 26- or 28-inch barrel, the guns are chambered for 3-inch magnum loads with carbon steel, chrome-moly-lined barrels (28 gauge comes with 2¾-inch chamber).
KEVIN'S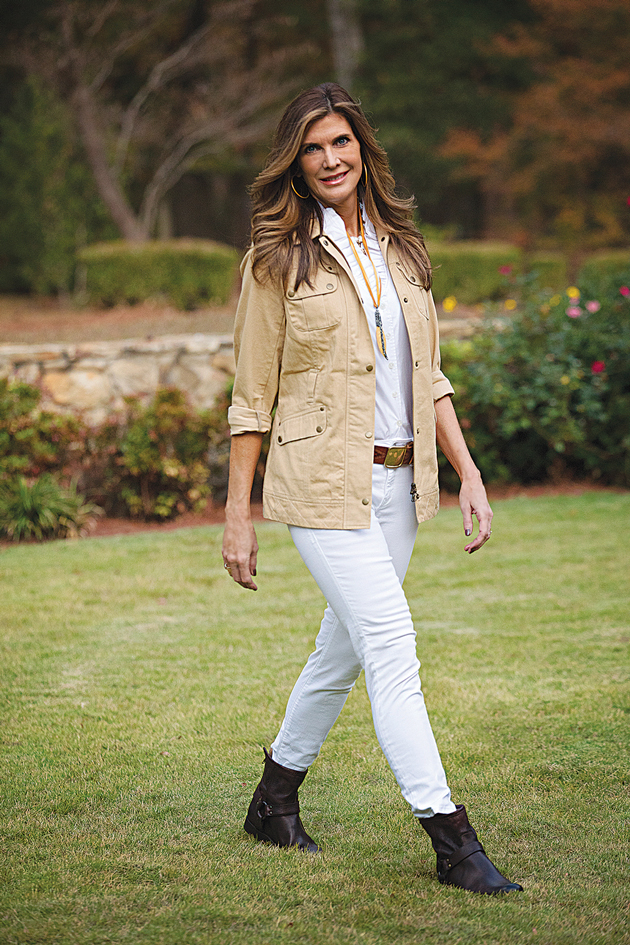 The Ladies Huntress Collection is a custom-designed women's clothing line that focuses on an outdoor lifestyle with the fit and style we all love. This jacket is perfect for a day in the field or on your next African safari.
MONTANA WATCH COMPANY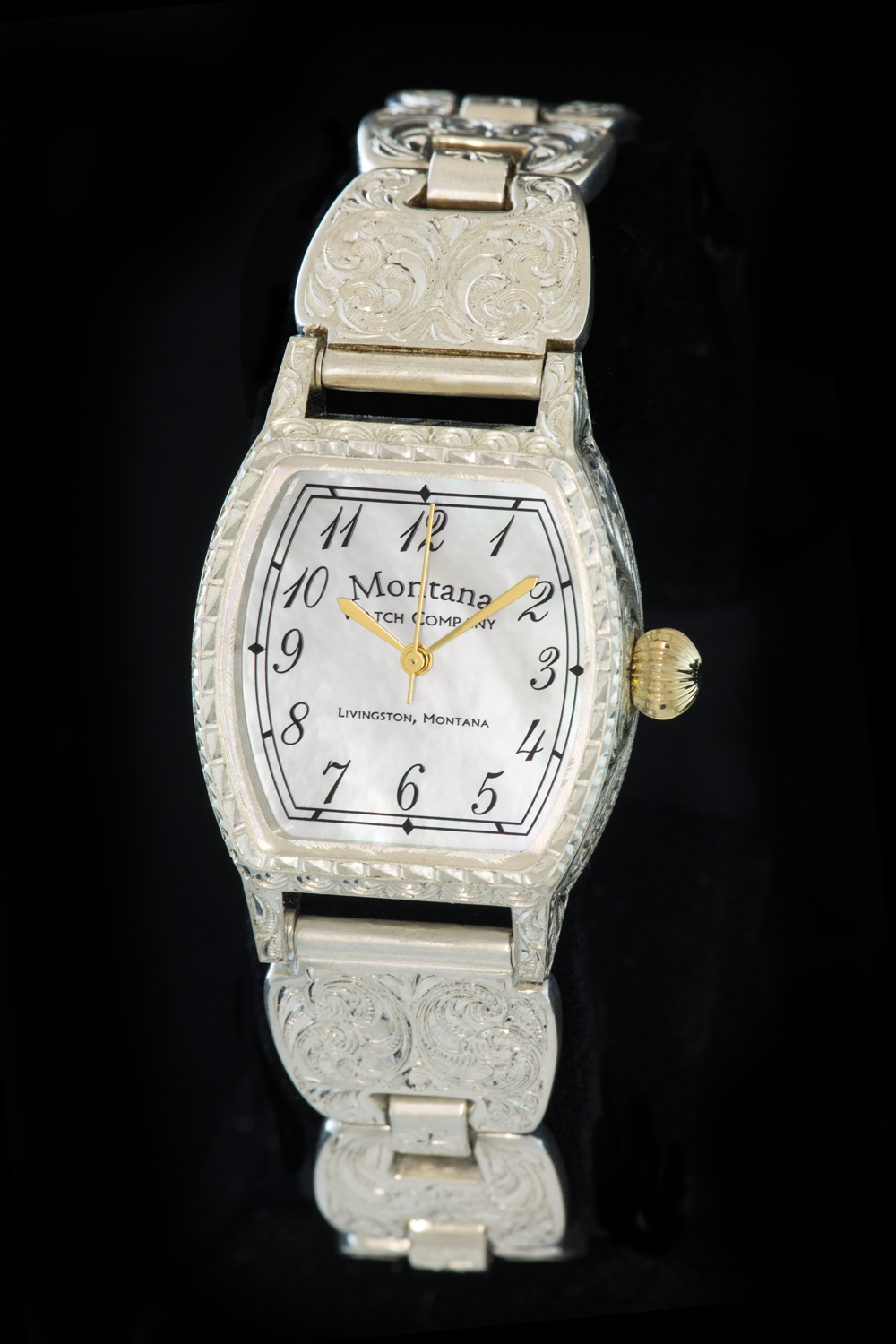 The second model in Montana Watch's women's line, the Ruby embodies both fashion and function. The tonneau-shaped Ruby lends to classic and contemporary design. It's a perfect canvas for signature customization and hand engraving for which Montana Watch is famous. Women can design a truly one-of-a-kind timepiece, handcrafted in the firm's Livingston, Montana, studio. Specifications include 23x27mm, Swiss Movement, quartz, and ETA cal 956.412.2.
EDDIE BAUER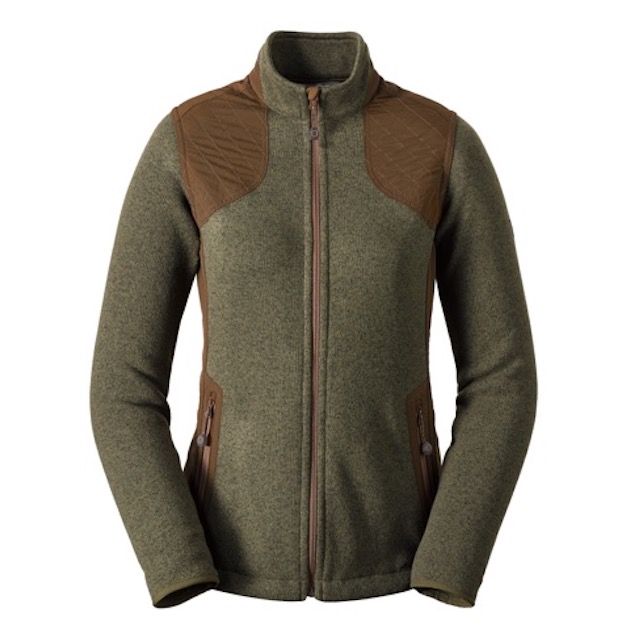 The Women's Daybreak IR Full-Zip Jacket from Eddie Bauer features FreeHeat IR technology printed on the interior of the fleece field jacket to reflect body heat back toward the skin, providing an extra measure of warmth. Cordura overlays at the shoulders and lower back add welcome durability when moving through thick brush.
WEATHERBY

The Weatherby Vanguard Camilla is an elegant rifle designed for women by women. With its slender stock, higher comb, and shortened pull, the Camilla fits the female form beautifully. And now this exclusive rifle is available in the 6.5 Creedmoor that shoots flat and hits hard, yet has a very comfortable recoil.
BLASER USA

Blaser's new Intuition Series features stocks specifically designed for the lady hunter. Now available on Blaser's new F16 shotgun and the well-established R8 rifle, the Monte Carlo stock enables the shooter to mount her gun effortlessly. Intuition stocks are shorter, reducing the distance between the pistol grip and trigger as well as the distance between the buttplate and trigger. The pistol grip also boasts finer features to accommodate a smaller hand.
PERAZZI USA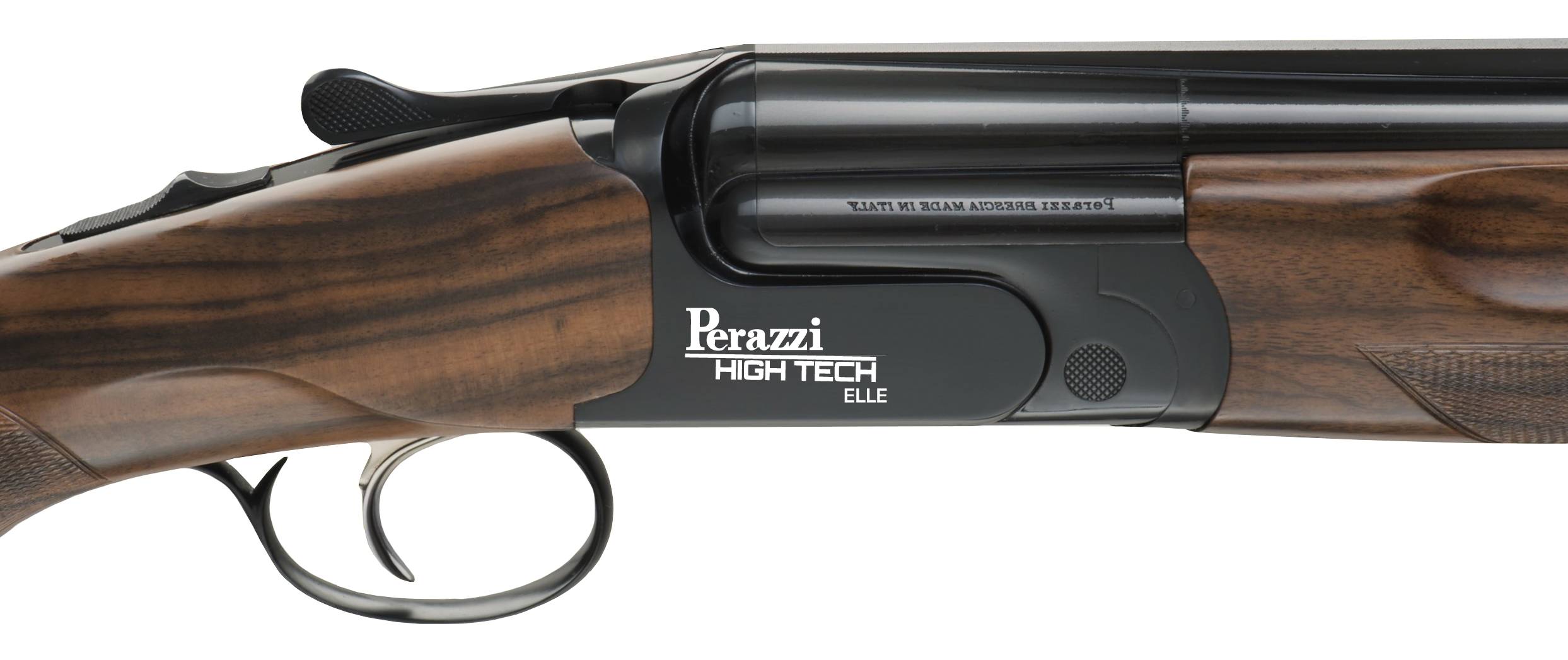 Six years ago Perazzi created the first ladies sporter concept. Perazzi has now taken the next step with the High Tech Elle, which features fine-tuned receiver proportions to give the lady shooter optimum performance and lower recoil.  Available in all configurations.
KANATI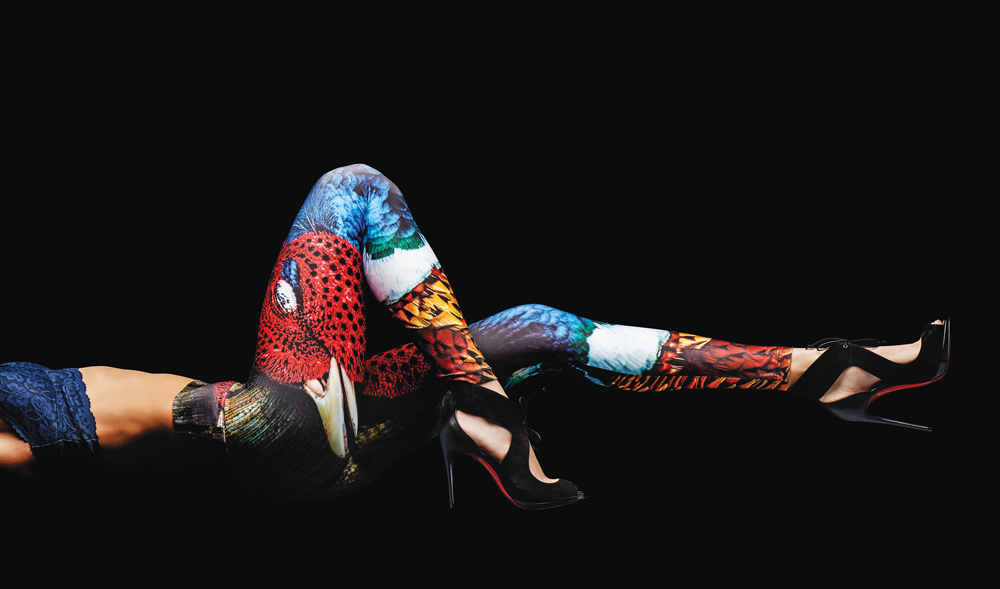 Kanati is hunt-inspired, athletically focused fashion made to excel in the field, yet look right on the streets. Current products include leggings, base layers, vests, and jewelry.
NEGRINI CASES

The new Uplander luxury shotgun case from Negrini of Italy is designed for lady wingshooters. The ultra-compact and ultra-light hard case tips the scales at 5.7 pounds. Luxury velvet interiors fit any small-bore double shotgun with barrels up to 30 inches. The Uplander is approved for air travel and features a new patent-pending, hand-detachable sling for easy hands-free carry. All Negrini Uplander shotgun cases come with a limited lifetime warranty.
SCHNEE'S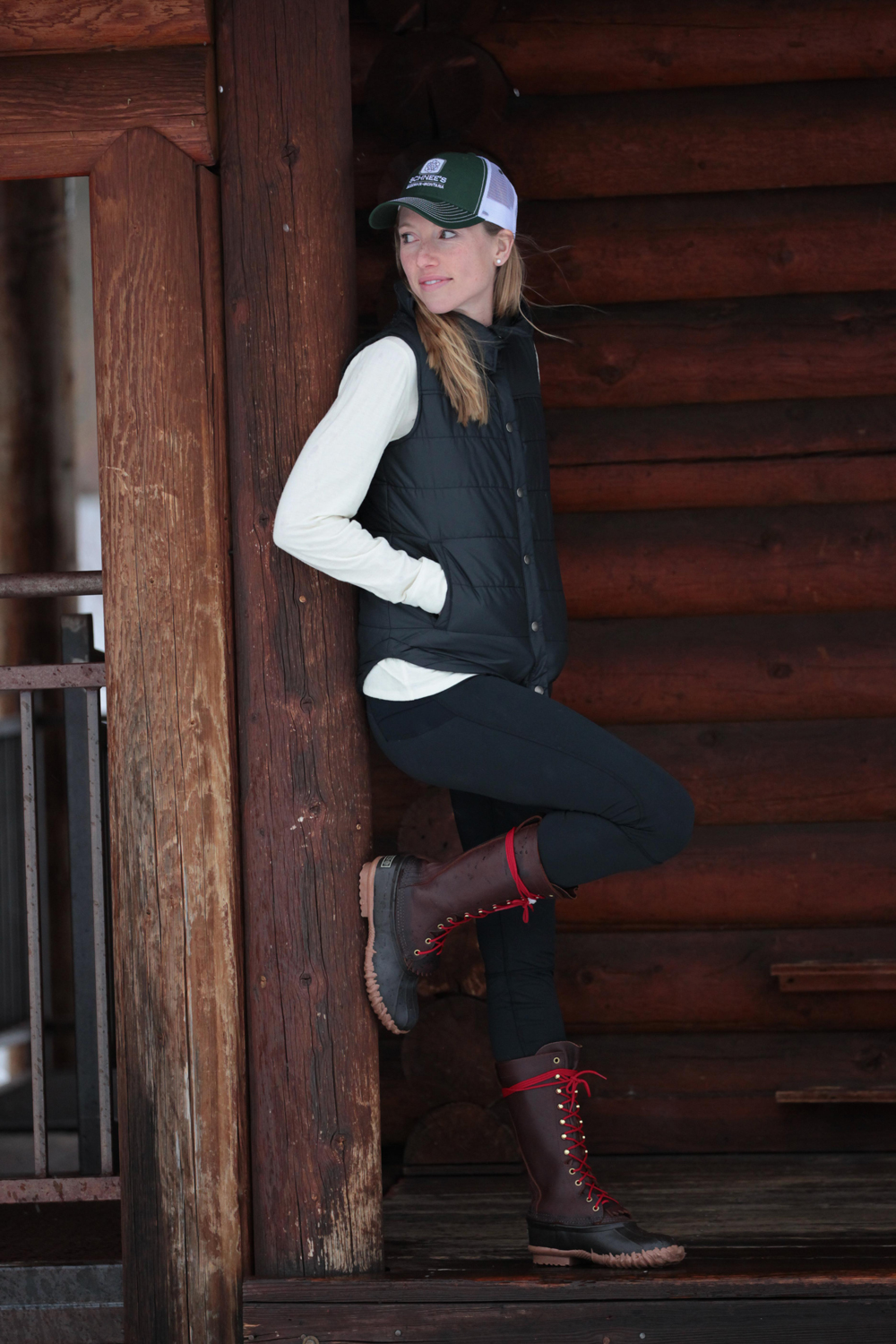 Schnee's new women's Guide Boot is a lightweight favorite for all seasons of inclement weather. Cut and stitched from the most durable, hand-selected leather in their Bozeman factory, it's available in multiple styles, including traditional, casual, and western.
Duckworth's new Women's Woolcloud Vest  is made of Helle Rambouillet merino, raised on Montana mountain pasture, and processed and sewn entirely in the USA. Lightweight, breathable wool fibers insulate even in wet conditions. Snap front closures with an oversized collar.
DAY ONE CAMOUFLAGE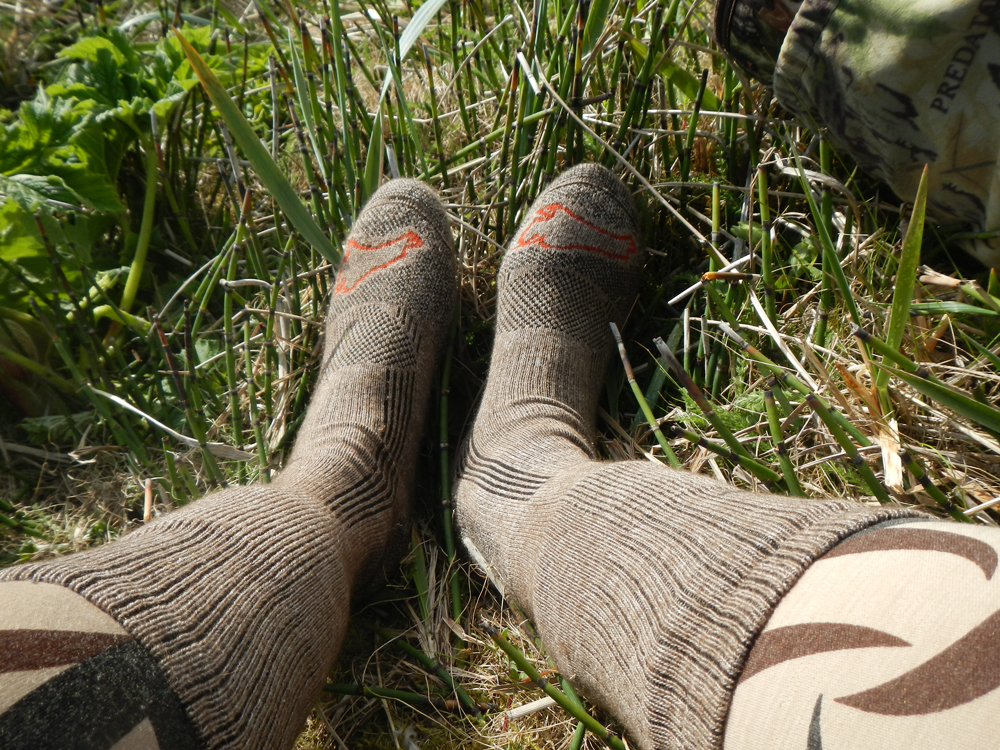 The new Bison Down Socks come in two weights—Herd Wear and Ultra Herd Wear—for feminine foot comfort in fall seasons or nasty, cold hunting. Bison Down is nature's cold survival fiber, but it provides soft, breathable, cushioned wear even while worn repeatedly on extended hunts.
HOBIE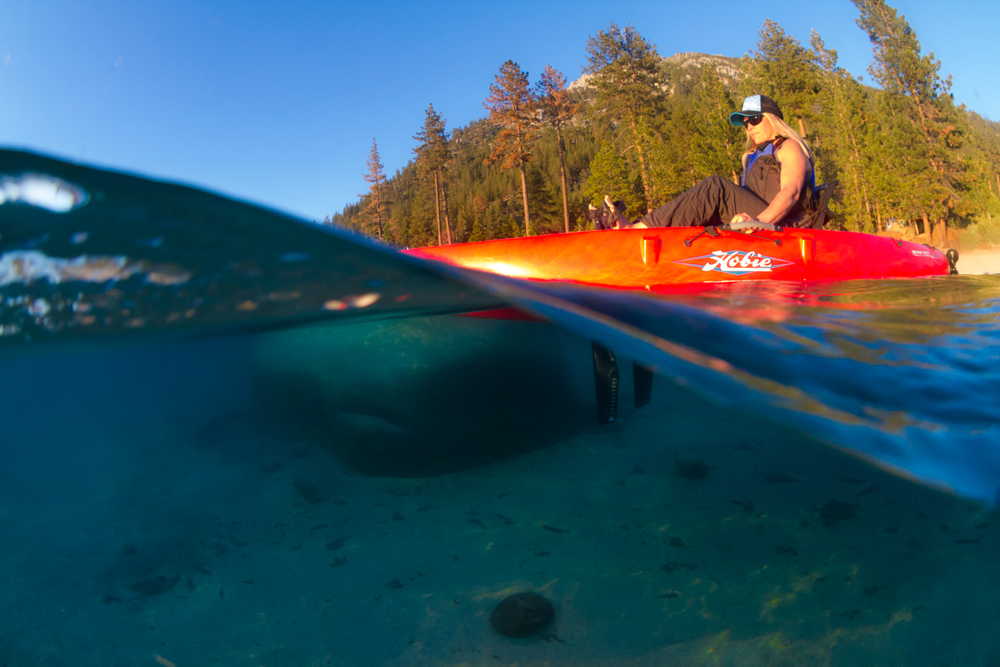 Hobie has married their patented MirageDrive pedal system and boardsport expertise to create the world's first stand-up pedal board: the Hobie Mirage Eclipse. It's a fun way to fitness.
GASTON J. GLOCK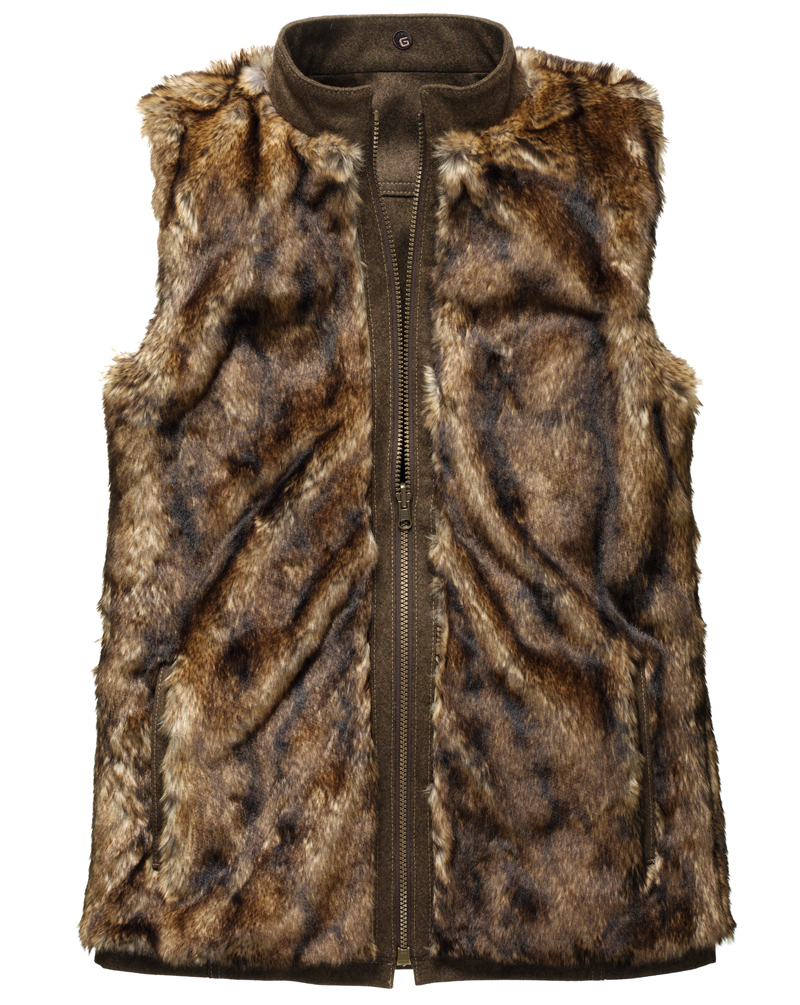 New to Gaston J. Glock Style's Ladies' Hunting Line is this beautiful Fur Vest. The soft woven fur in brown hues captivates you with its great feel and look. It can be quickly reversed, turning it into a charming Loden vest made from pure virgin wool. The vest is sure to beautify any outfit you wear on the hunt or at the lodge.
KIMBER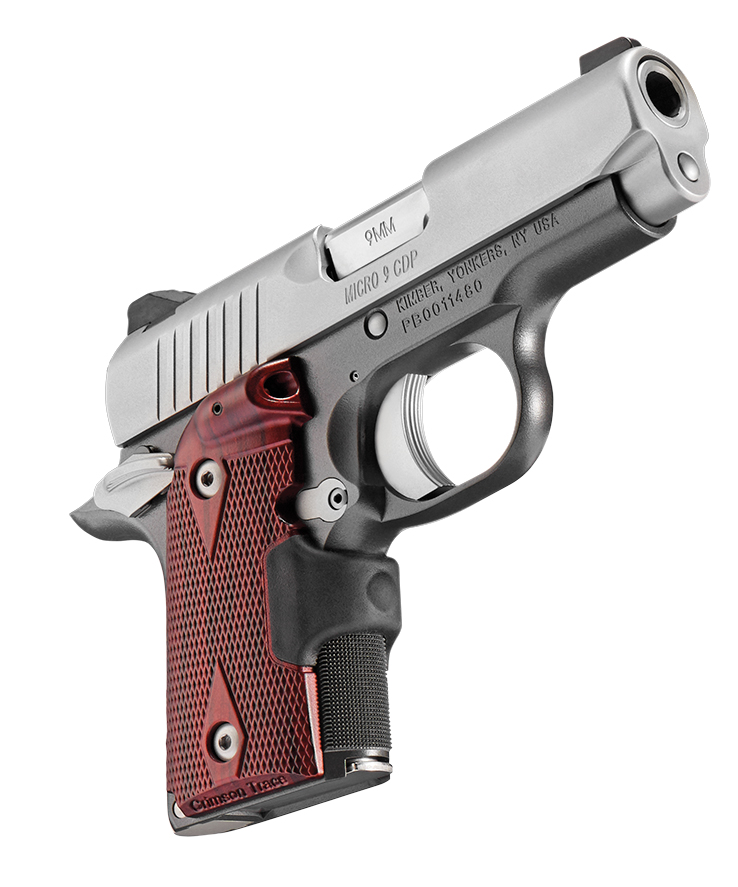 The Micro 9 group of pistols put legendary Kimber dependability into a small 1911-like platform, combining 9mm power with simple operation to make these pistols an ideal choice for women. Ten models are available, including the Micro 9 CDP LG (pictured), providing a selection of features and details that meet virtually every need.
BLASER USA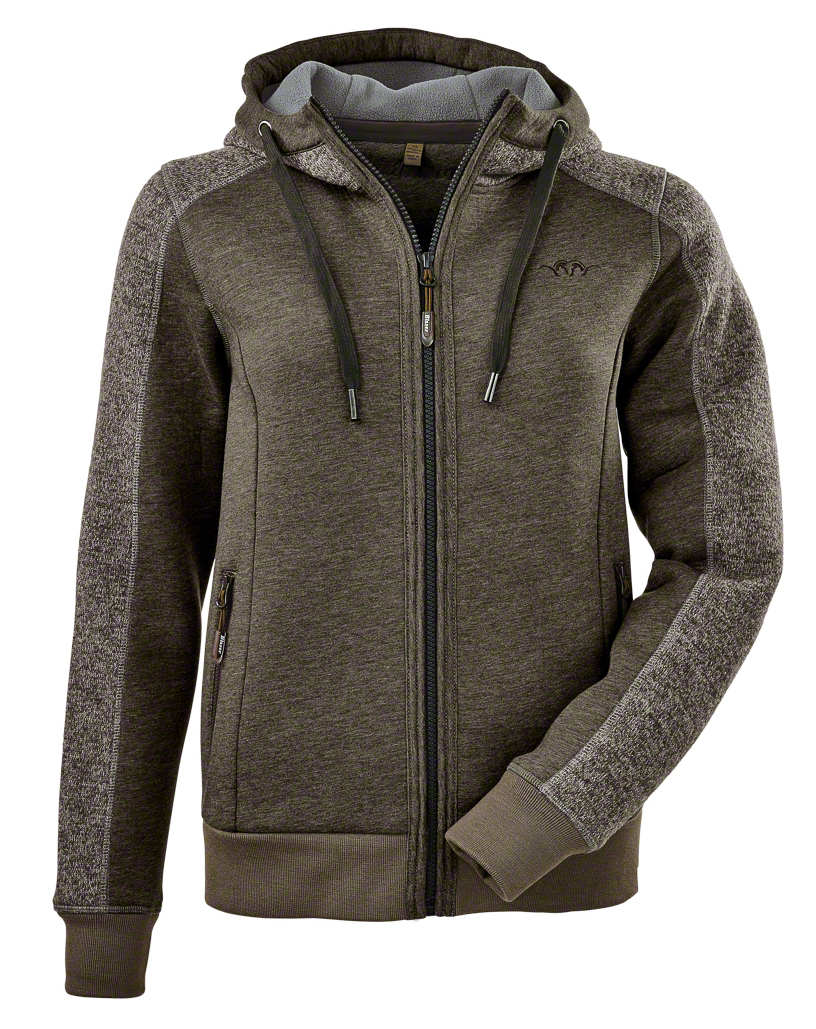 Water-, wind-, and dirt-repellent, the new Karla Softshell Jacket is made with a warm, cozy fleece lining. It has a slightly raised collar with adjustable hood. Also new is the Monica Flannel Blouse, which features a casual, feminine, fitted cut. The breast pocket has an elegant Argali buttoned flap.
CONCEALED CARRIE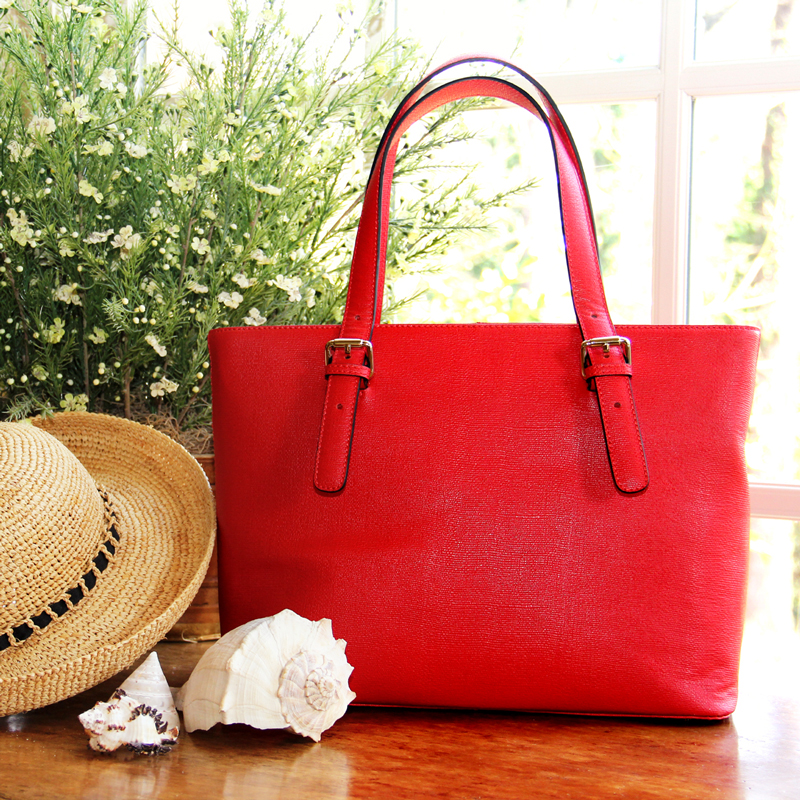 Concealed Carrie's beautiful Red Leather Tote has a large main compartment for your personal items and a second adjacent compartment big enough to hold a tablet. The separate, ambidextrous concealed-carry compartment is quickly accessible from the interior and exterior. All Concealed Carrie handbags come with a fashionable key chain and leather tassel. The handbag can also hold tasers, stun guns, pepper sprays, and like forms of self-defense products. Removable, adjustable holster is included.
FILSON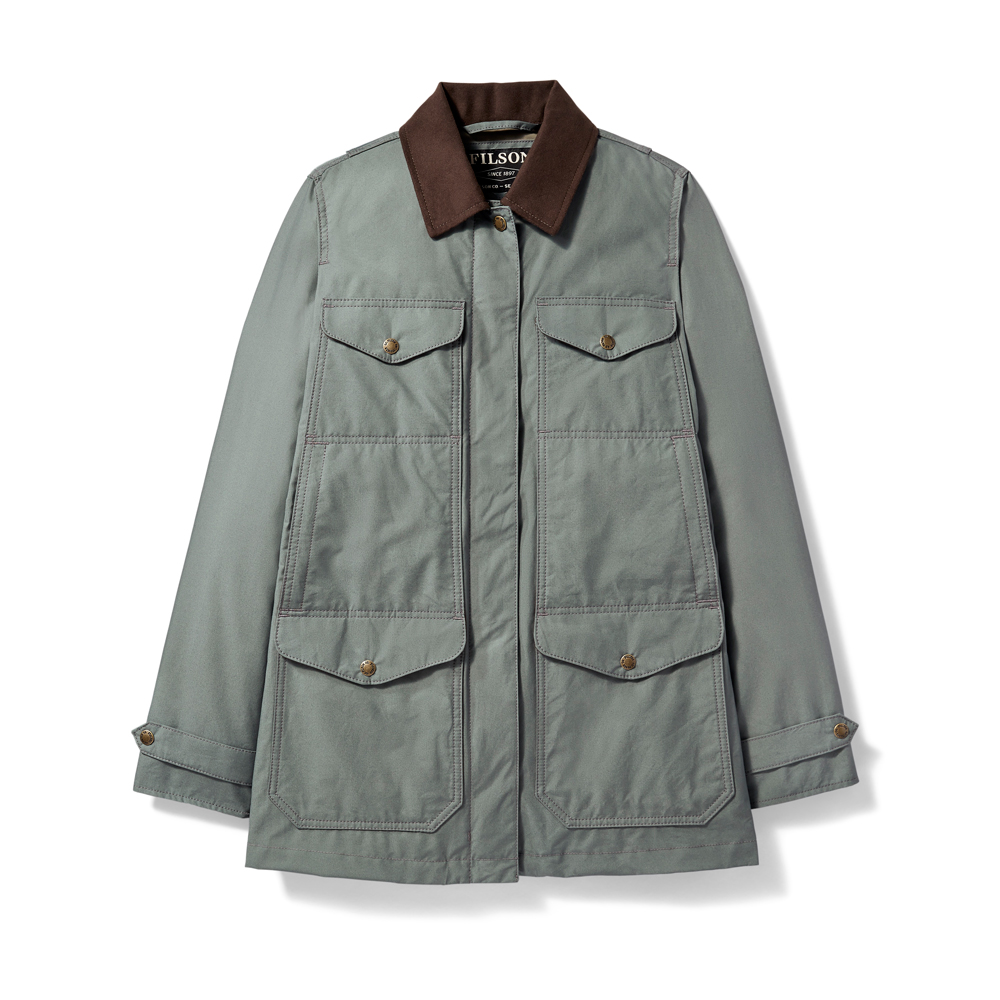 The new Women's Field Parka from Filson features Action Back construction for maximum motion and comfort with sufficient ease in fit. The attached hood is adjustable with a draw cord and washable leather cords. The underarms feature grommets for maximum breathability. Made with 6.8 ounce, 100 percent cotton Dry Bushwax and 6+6 ounce 100 percent cotton poplin.
UPLAND BESPOKE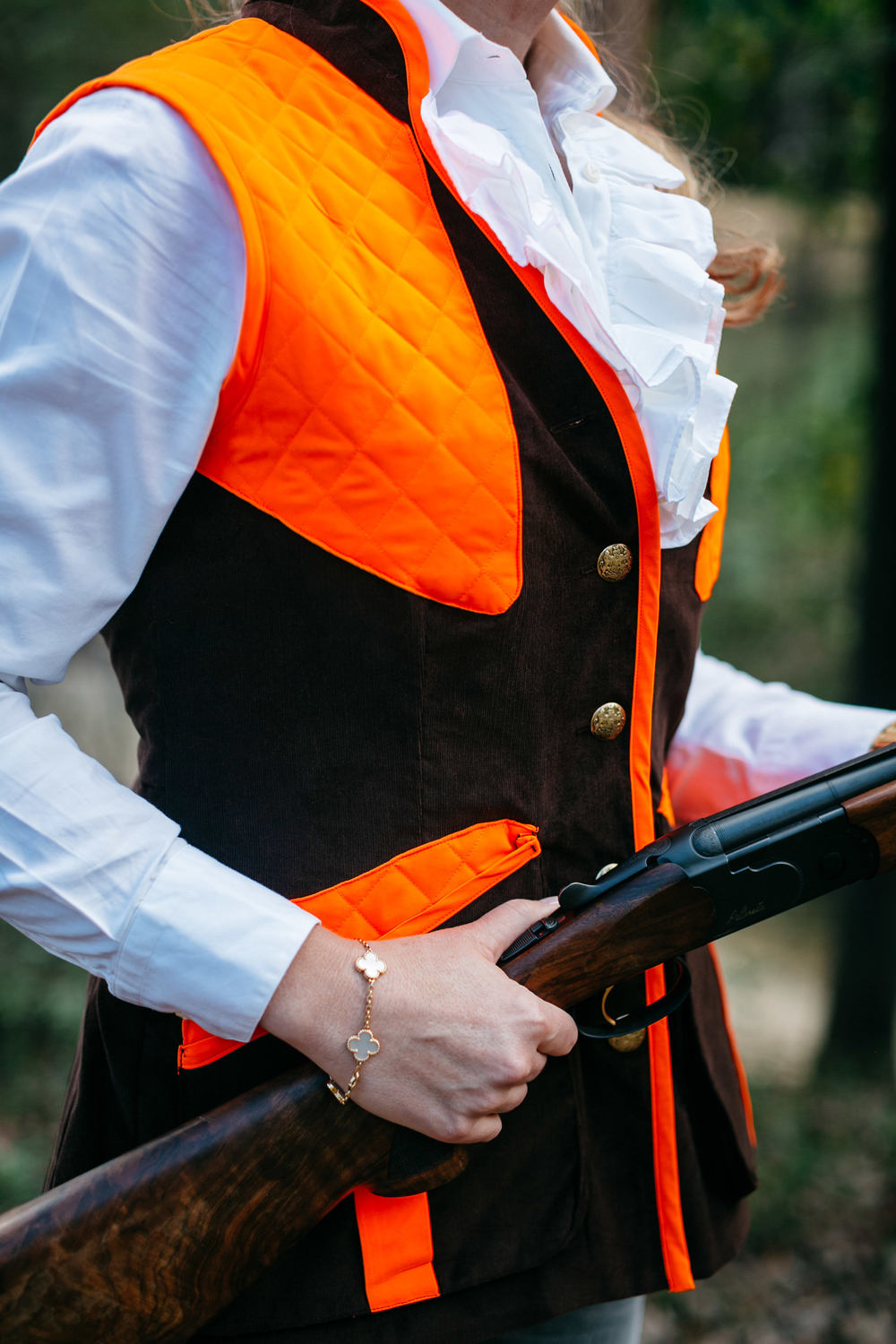 Beautifully tailored, high-performing, and highly visible, the Upland Bespoke Ladies' Sporting Vest is high fashion for the field. Its custom, blaze-orange, diamond-quilted shooting patches complement premium fabric options available in a variety of colors. Customers can choose their fabric and monogram to make these vests uniquely their own. Each vest comes with two tabs at the waist for the most flattering look. Made in the USA.
BERETTA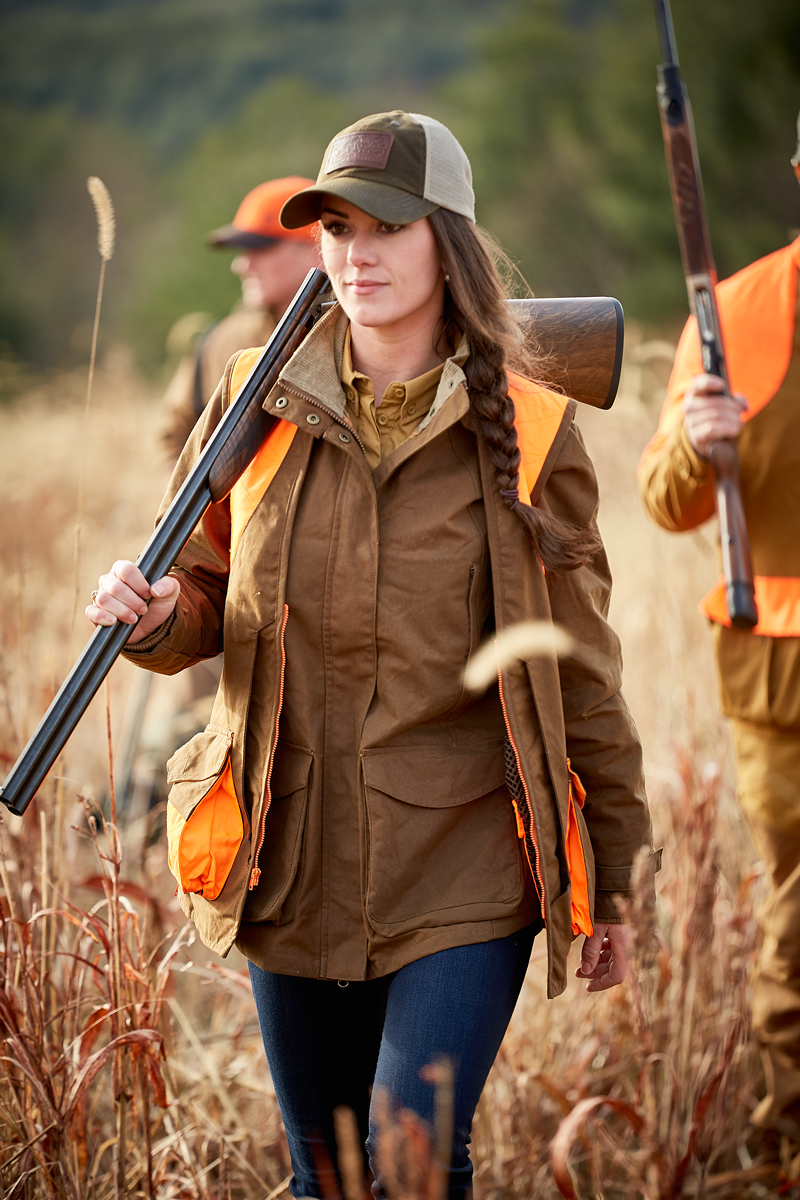 Beretta has unveiled a capsule collection for the sportswoman. Beretta Upland hunting pieces have been designed to give the durability, ruggedness, and performance that men have enjoyed in the field. Beretta's wax jackets and vests style easily with their impressive, cotton-ripstop, front-loader shooting shirt.
ST. CROIX RODS


Sole fly rods are based on a single, slim ferrule concept with its location 28 inches from the tip, a design that's previously unheard-of. This design provides true one-piece performance while removing much of the difficulty in transporting a 9-foot rod. St. Croix has re-engineered the ferrule, making tip replacement on the Sole quick and easy. Each rod comes with a precisely matched replacement tip and a cloth sack with two tip-section pockets. Sole rods also come with ultimate corrosion protection, making them perfect for fresh or saltwater fishing.
BROWNING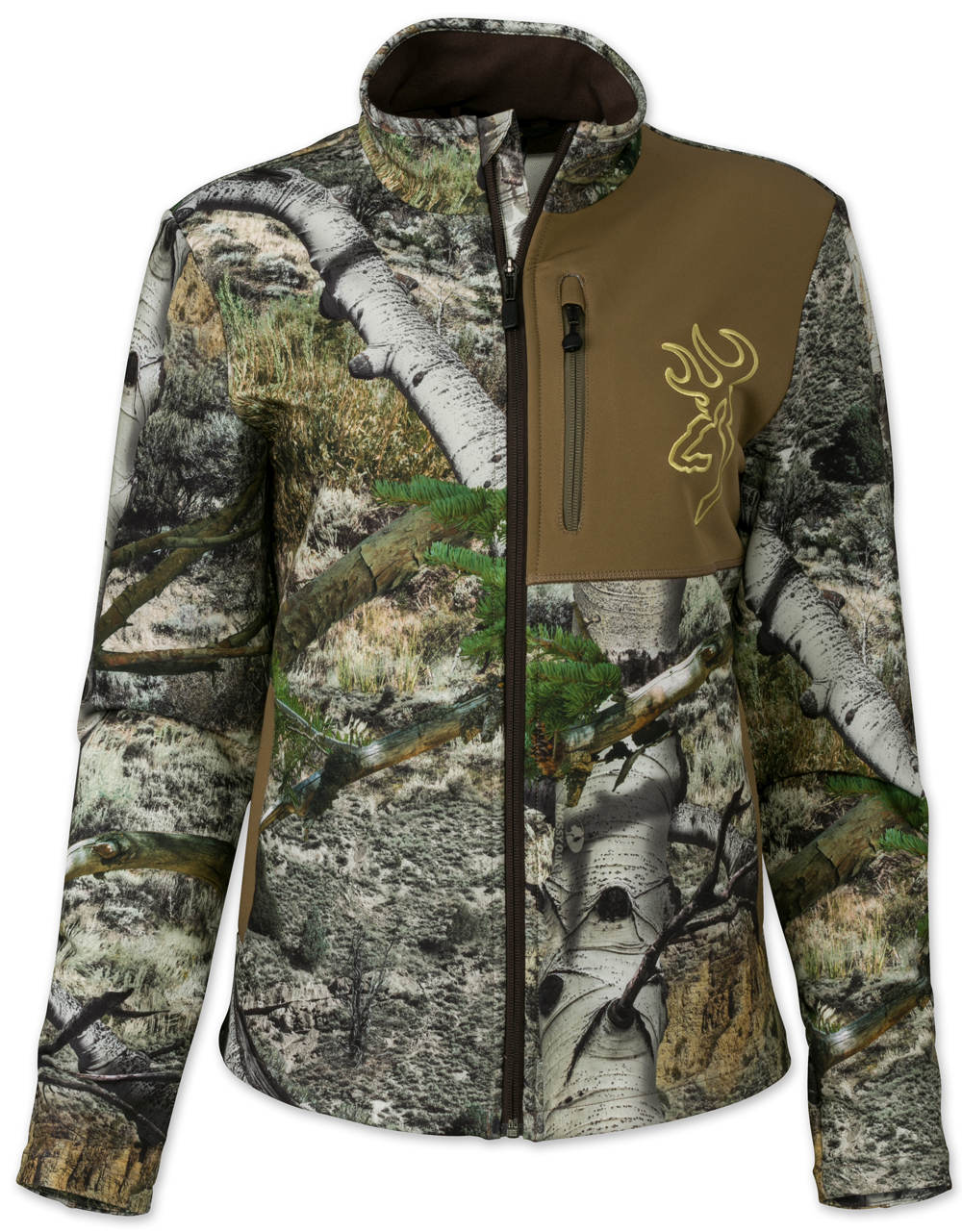 The new Hell's Canyon Women's Mercury Jacket and Pant features Harness Access, zip handwarmer pockets, zip chest pocket, and two internal drop pockets. The pants feature hip pockets with abrasion-resistant fabric overlay, zip rear pocket, full-length gusset, articulated knee construction, and 20-inch side-seam leg zippers. The jacket and pant are available in Mossy Oak Mountain Country and Mossy Oak Break-Up Country camo, as well as solid Capers colors in sizes XS- 2XL.
BRAEVAL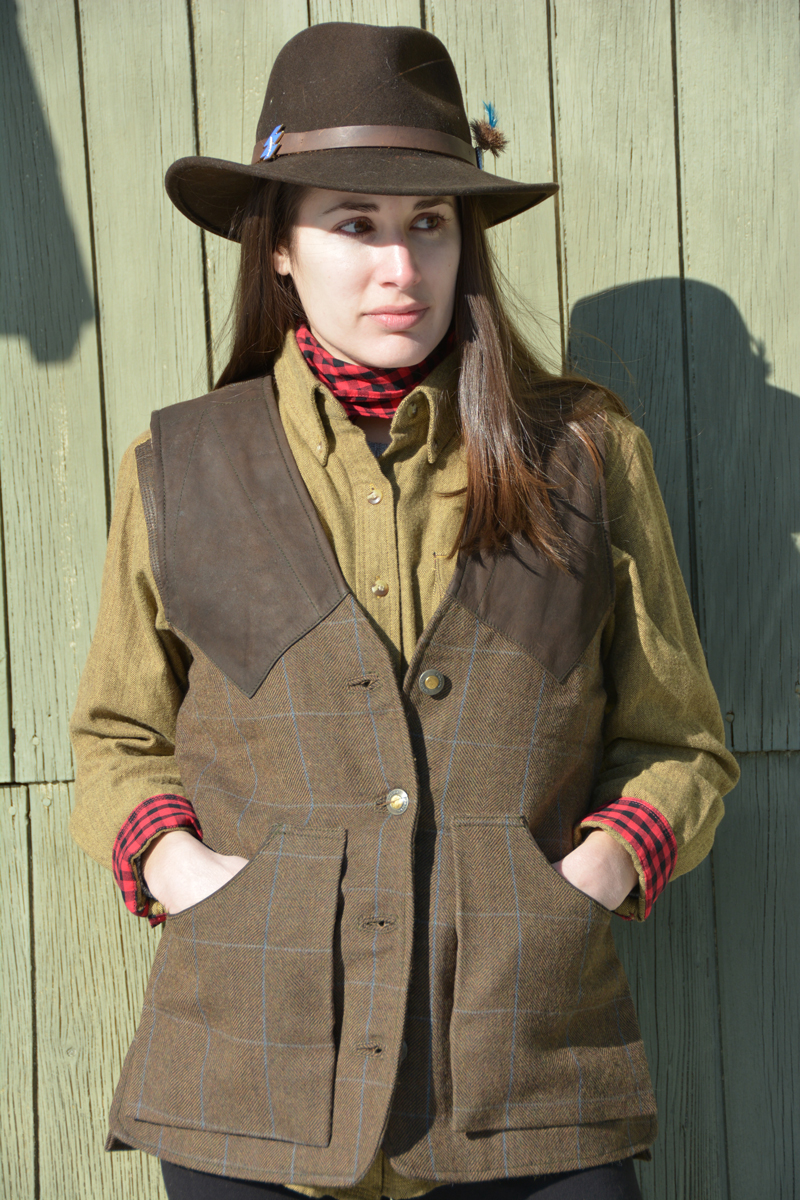 When BraeVal considered adding Women's designs for the BraeValian sisterhood, we listened when they said: "Do not make it girlie . . . keep the same unique details and fabrics that make BraeVal different, and do not give up function or durability." So what happened? The line grew from shirts to vests and jackets. Shown here is the Artemis Vest, available in Buffalo Nubuck, Moleskin, and New Tweed.
PROIS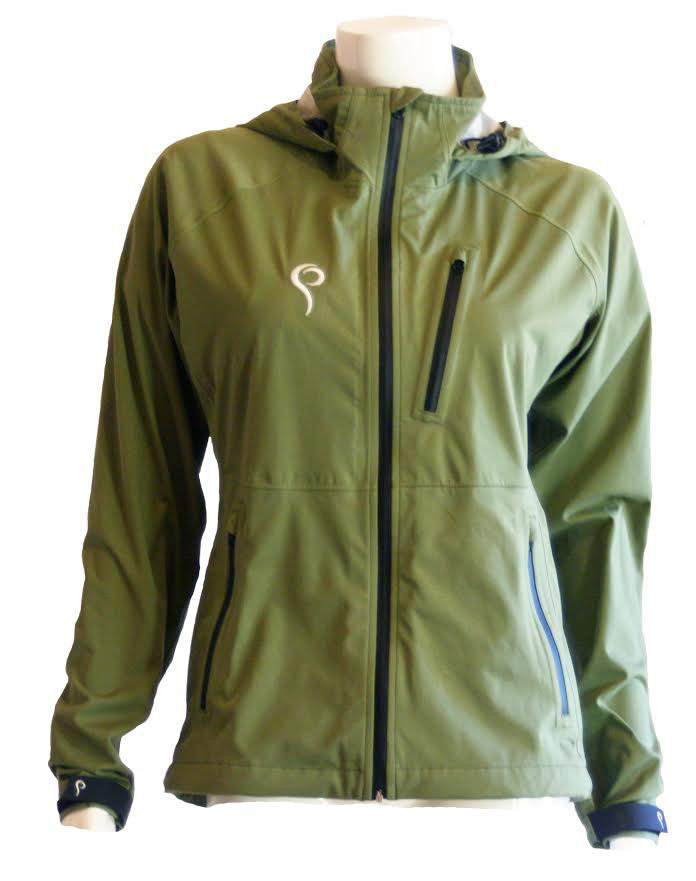 Gaelic for "storm," the Galeann brings the ultimate rain jacket to the women's hunting market. Waterproof yet breathable, the ultra-lightweight jacket has taped seams, waterproof zippers, and a storm hood with two-way adjustment. It packs tightly into its own pocket for ease of transport. Available in Realtree APX, Max1, and Olive.
WALDEN & BORK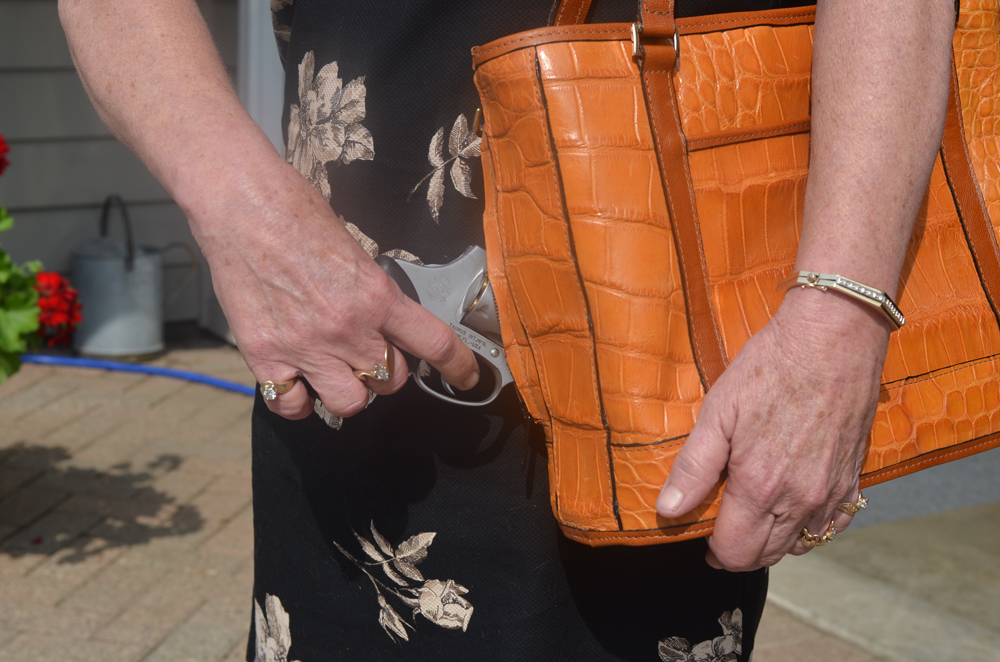 New shooting items from Walden & Bork Custom Leather works include the WB-7 Conceal & Carry Tote Purse, a no-fumble design offering all of the features of a large purse, but with a hidden place for your sidearm. Ladies who would prefer a less traditional carry method can choose the unique "barely there," batwing conceal-and-carry holster that loops onto your belt, providing a secure carry option for any handgun from small snub-nose .38 Specials to larger 1911 .45s.  The holster can be made from any gameskin.
RUSSELL MOCCASIN COMPANY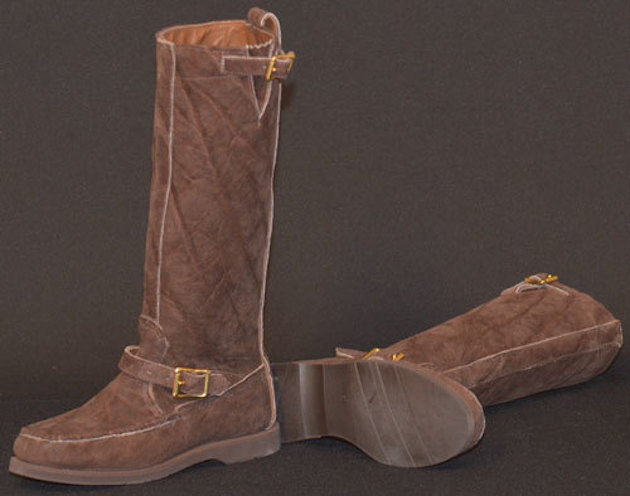 The Suzie Boot features authentic elephant-hide leather (other leathers available), double-vamp moccasin construction, and, like all Russell Moccasin footwear, it's custom made to both your feet and leg measurements. The uppers are leather lined; the soles are Vibram. Standard height is 15 inches, but it can be made taller or shorter.
LL BEAN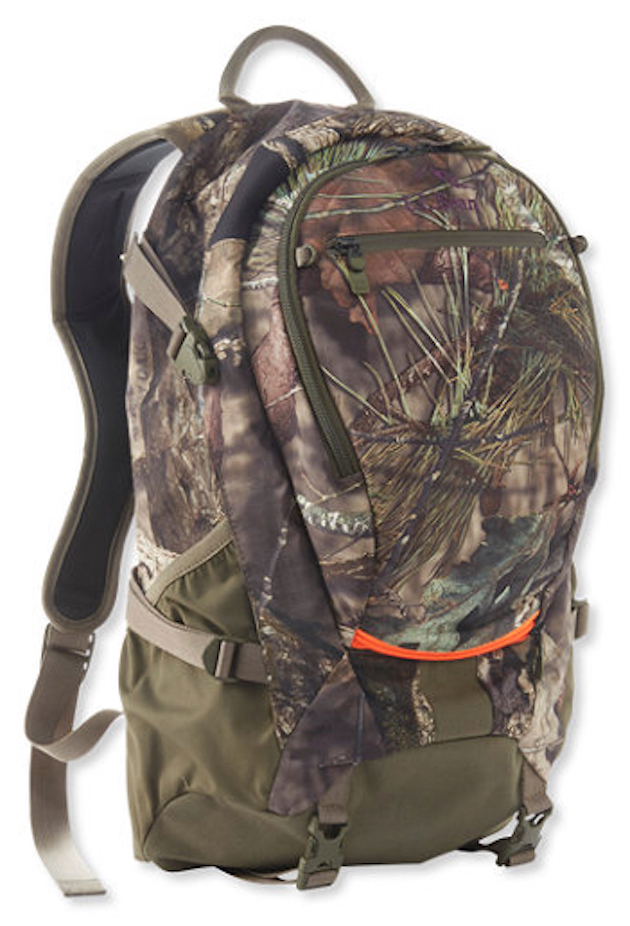 The Women's Technical Big Game Pack was designed by women for women. Made from ripstop polyester fabric that's rugged and highly water resistant, the pack weighs just 1 pound, 12 ounces. The front pocket is for organizing hunting gear, while the fleece-lined stash pocket on the front panel is for your phone, GPS, and other electronics. The molded back panel is lightweight, comfortable, and allows cooling airflow.
GATORSKINS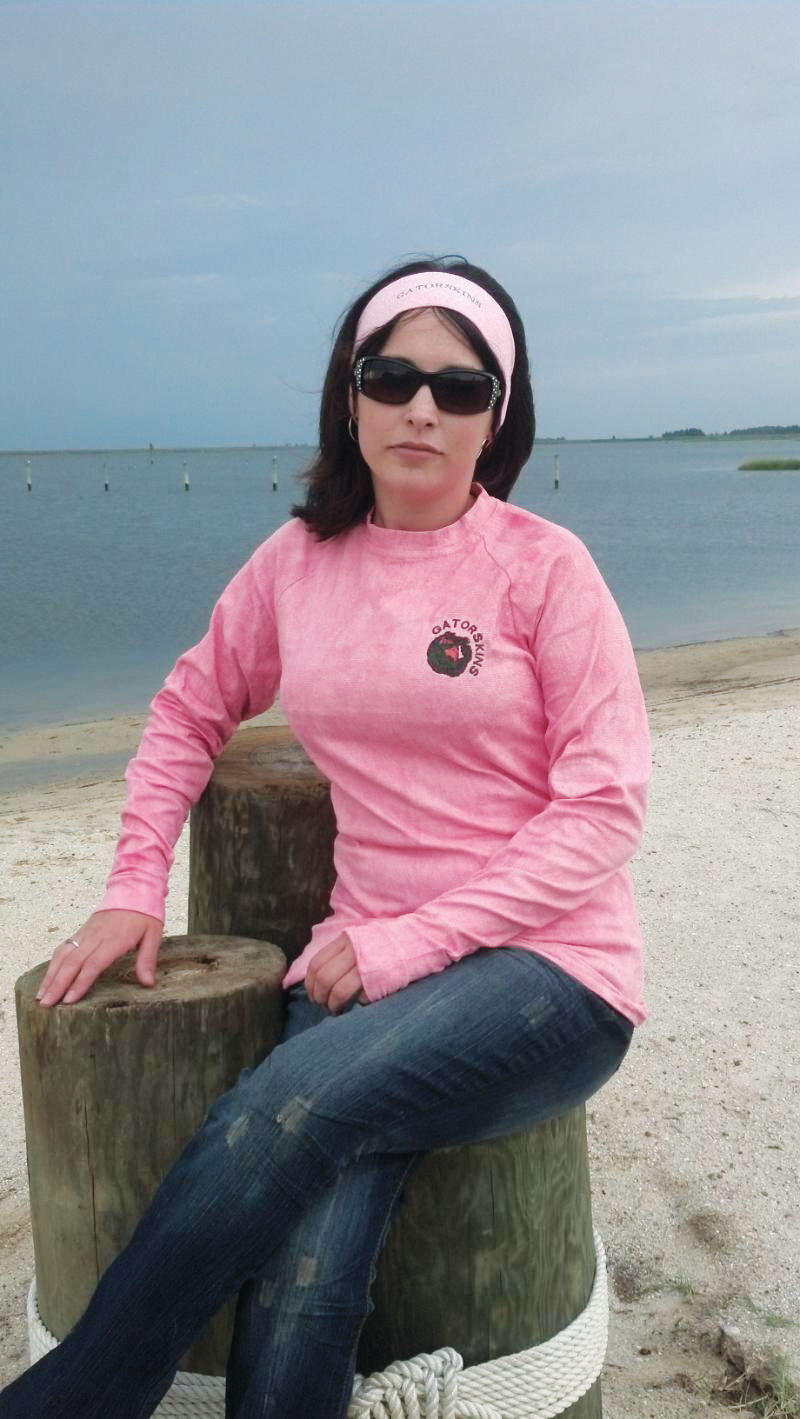 Gatorskins is offering dynamic new base layer and outerwear garments for active outdoorswomen. Their unique designs include thumbhole sleeves, zip turtlenecks, and longer-torso styling. Gatorskins are 100 percent windproof, very light, and three times warmer than wool. Made in the USA.
SYREN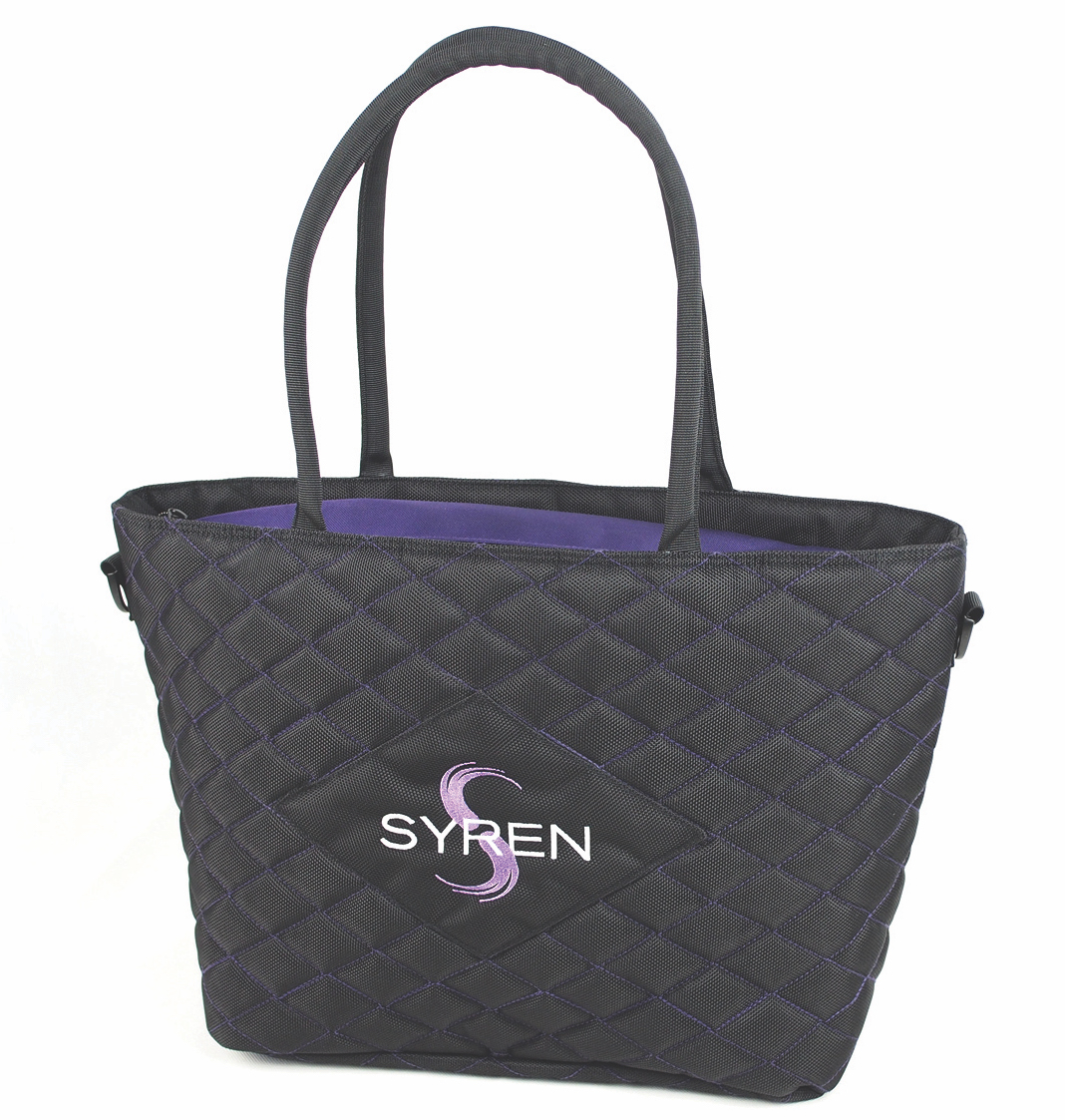 Syren USA has created a unique Range Tote for women. Sturdy enough to handle up to 14 boxes of shells, glasses, choke tubes, and other accessories, it has a padded, zippered pocket that can fit a tablet or up to a 10-inch laptop. Made of super-durable ballistic nylon, the Tote's purple contrast stitching and quilted pattern make it look like something right out of a high-end fashion line. Also new from Syren are Gun Slips made of the same durable ballistic nylon material and quilted pattern. Slips are available in 50- and 52-inch lengths to accommodate any shotgun in the Syren line.