In my native East Tennessee, fly fishing runs in the family.
I grew up in the shadows of the Great Smoky Mountains, and I vividly remember the days with my father plying the rushing mountain streams with fly rod in hand. He patiently taught me the fine art of double hauling, reading the streams, and laying the fly in the most likely runs and riffles and pools where trout might be hiding. We would fish the Smokies for trout with tiny Caddis and Sulfurs and Pale Morning Duns, tossing Sneaky Petes off boat docks and lake shores for bluegill and bass.
The art and tradition of fly fishing was passed down to me just as it was passed down to my father, and I've fished from the Great Smoky Mountains to the high country of Chama, New Mexico, where trout streams lie cradled in picturesque valleys at elevations exceeding 11,000 feet. In all of these instances, we needed the right gear to meet the unique challenges presented in these environments.
The Smokies, like many mountain streams, offer close quarters for casting and require special attention to your back casts to avoid snagging your line. Or if you're hiking through the wilderness to high country creeks, you need gear that's lightweight, durable, and keeps your flies and go-to tools within easy reach.
Fly fishing vendors from around the world recently announced new fly rods, packs, and accessories to meet these challenges, and after seeing and testing it, I'm left wondering how I ever fished without it all.
Do You Have What It Takes?
Every fly fisher has undoubtedly hiked to a favorite honey hole with a day's worth of gear, all while trying to keep nippers, hemostats, and flies within easy reach. Packs and vests are often crowded with buckles, clips, fly patches, and retractors. These small pieces of gear are essential, but usefulness isn't important if they're inaccessible.
To remedy this issue, Umpqua Feather Merchants has introduced a new line of Zero Sweep products—each inspired by military packs, where gear snags in the field may mean the difference between life and death. While the stakes aren't quite that high in fly fishing, each Zero Sweep pack and vest comes with snag-free attachment points, hemostat sheaths, and fly patches—making them perfectly suited for hiking, comfort, and convenience.
Umpqua Feather Merchants' Ambi-Sling ZS Sling Pack appeals to both right- and left-handed anglers by offering a shoulder strap that quickly converts to either side without sacrificing functionality. This medium-sized sling features a large primary compartment for fly boxes and jackets, a secondary pocket for accessories, and a separate water bottle pocket—with closures on either side for ambidextrous access.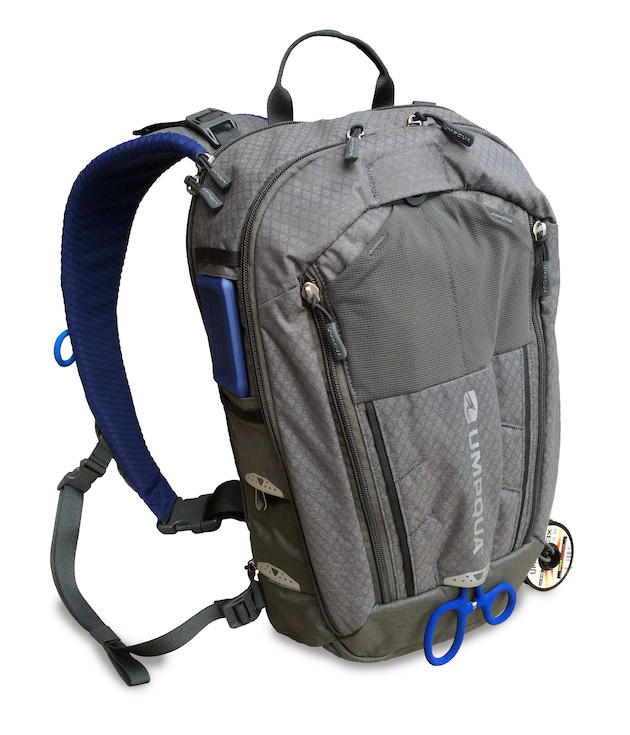 Umpqua's Ambi-Sling pack
For longer excursions, the Surveyor 2000 ZS backpack is designed for fly angers who want to fish from backpacks without switching to a different sling or vest. The clamshell opening allows quick, easy access to the spacious main compartment without the danger of accidentally dumping the contents, or requiring you to dig to find items on the bottom. The suspended mesh back panel supports the lower back while taking weight off the shoulders, allowing for easy air flow.
For added function, especially in the backcountry, the Surveyor 2000 ZS backpack seamlessly integrates with other Zero Sweep products, including the Rock Creek ZS Chest Pack and Swiftwater ZS Tech Vest.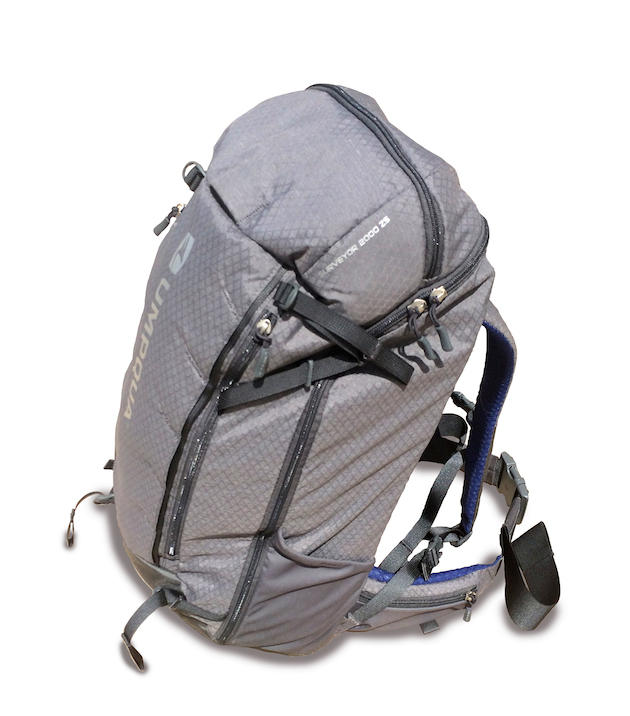 Umpqua's Suveryor 2000
When it comes to fly rods, Hardy brings over 140 years of industry-leading innovation and tradition to premium fishing tackle. The company's new Zephrus salt and freshwater fly rods combine a medium-fast action blank and durable SINTRIX resin adhesive, produced by 3M. Its silica-nano construction process makes the rods up to 60 percent stronger and 30 percent lighter than traditional graphite rods.
All eleven freshwater rods come in four-piece configurations with convenient travel tubes for easy travel and transport, while the nine saltwater models range from one to four pieces.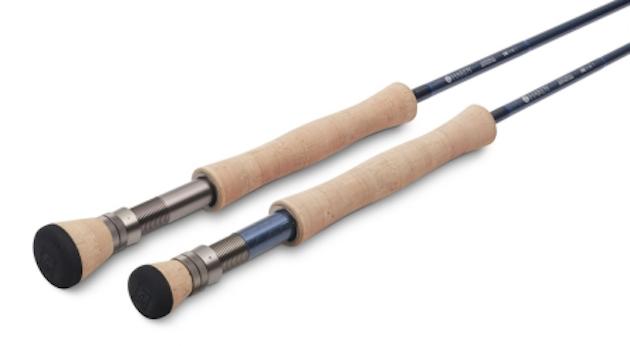 Hardy's Zephrus fly rods
While graphite rods long ago became the industry standard for most anglers, some folks still feel a warm affinity for fiberglass—much like music afficiandos appreciating the richness of the sound from a traditional vinyl record. The slower action of fiberglass and the enhanced ability to feel the line loading and unloading makes these rods a viable alternative to graphite for targeting timid trout in small streams and spring creeks.
Fenwick's new line of Fenglass fly rods appeals to this unique niche of anglers with a combination of strength and subtle fly presentations suited for use from the Appalachians to the Rockies to Alaska and beyond. The Fenglass rods feature unidirectional S2 glass construction while paying homage to their roots with a retro aesthetic, and the responsive, medium-action blank is up to 25 percent stronger than standard glass rods.
The new Fenglass fly rods come in six different models in three-piece configurations, ranging from 6 1/2 to 8 feet in length.


Fenwick's Fenglass fly rod
Fly fishing has helped define my family for generations, just as it has undoubtedly influenced other families with its timeless tradition and elegance. These new fly rods and packs have been designed to overcome some of the sport's most common challenges without sacrificing those fundamental characteristics.
The author welcomes your comments and feedback at Carly@TheNaturalistsQuill.com
Cover image: Thinkstock