Around five, ad manager Brian Raley, editor Russ Lumpkin, and I arrive at The Webb Farm, near Ellerbe, North Carolina. We're joined by marketing and PR guru Tom Keer, who represents the lodge, and Tom's wife, Angela, who hail from Massachusetts.
Tomorrow we shoot bobwhites.
Our gracious hosts are Bill and Debbie Webb. Bill, an attorney in nearby Ellerbe, says he built the lodge "because [he enjoys] hunting and fishing, and meeting people—especially sportsmen."
This 1,200-acre property has been in his family for more than a century. His grandparents farmed it for years. The lodge features eight bedrooms (each with its own bath), two living areas, a kitchen, and a dining room. As we pull up the dark gravel drive, I notice the beautiful gray-blue board-and-batten exterior.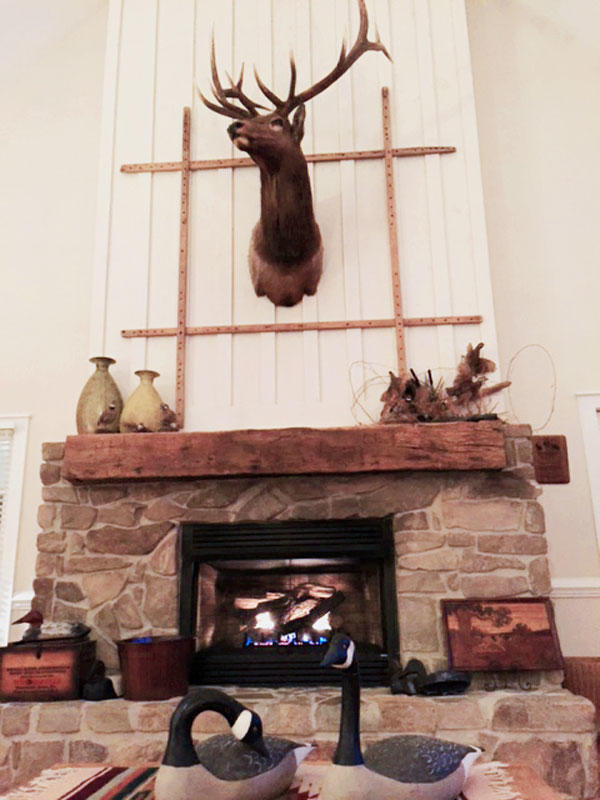 Inside, the lodge is decorated with Southwest-inspired furnishings. Decoys, a covey of mounted quail, and a six-by-six elk watch us from the fireplace and coffee table as we sit down for supper. 
Webb's chef, Sam Richardson, teaches culinary at a local high school, and he obviously loves what he does. As the food is served, it becomes equally obvious that he's very good at what he does. 
Appetizers are fried quail with a balsamic fig glaze and a basic pan gravy, all of which I try to eat. The soup is corn-and-potato chowder. For the entree, we choose between grilled-pork tenderloin topped with chipotle butter or a bread-crumb-and-parmesan encrusted cod with lemon butter. I go with the tenderloin, and I'm not disappointed. Desert is sweet potato cheesecake.
In short, the lodge is comfortable and elegant. The food delicious. If the shooting matches this and the rain subsides, we should have fun tomorrow. +++
Be sure to subscribe to our daily newsletter to read Grant's forthcoming Dispatches from The Webb Farm.