From the pages of Legends of the Hunt—Campfire Tales by John Seerey-Lester.
Many things go into the creation of a painting that depicts an historic event. I don't use old photos, but instead have models pose for me, based on my thumbnail sketches and desired interpretation. I often have to find authentic artifacts, such as clothing, pots, tents and firearms from the era. Accuracy is uppermost in my mind when I sit at the easel.
In these images I have shown the progress of Breached, from sketch to completed oil painting.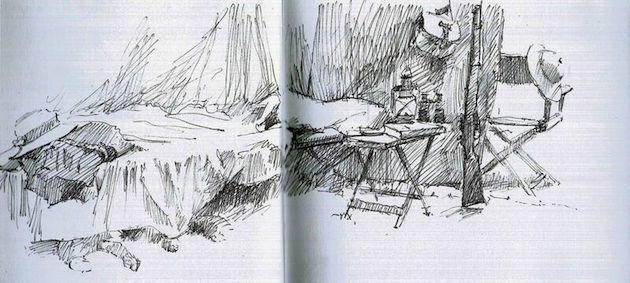 Original sketch from my journal upon which the painting will be based.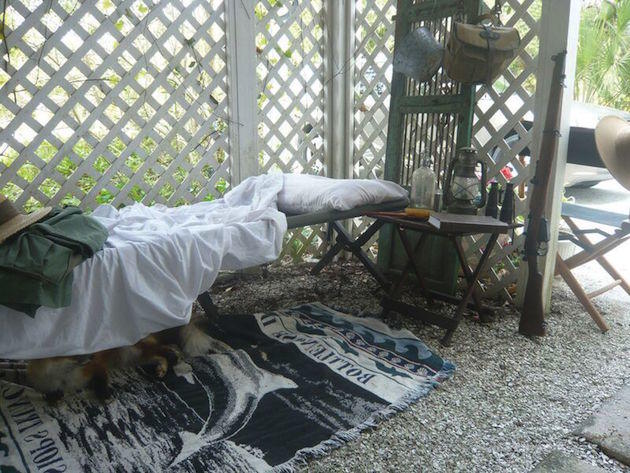 The set-up outside the studio based on my idea.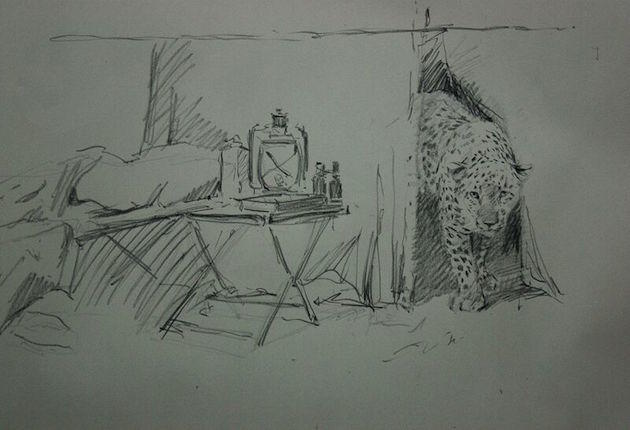 One of many ideas sketched in charcoal.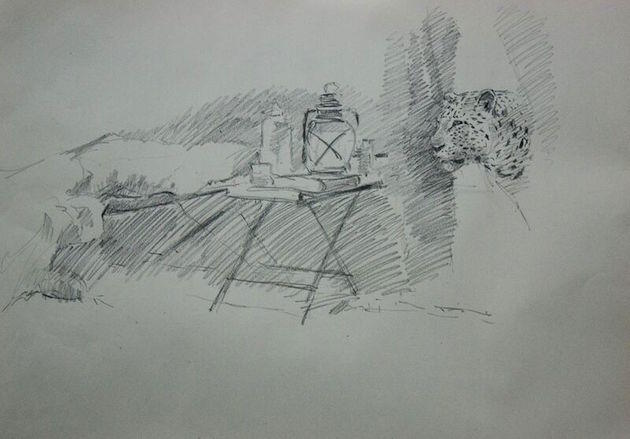 I decided on this sketch after careful consideration.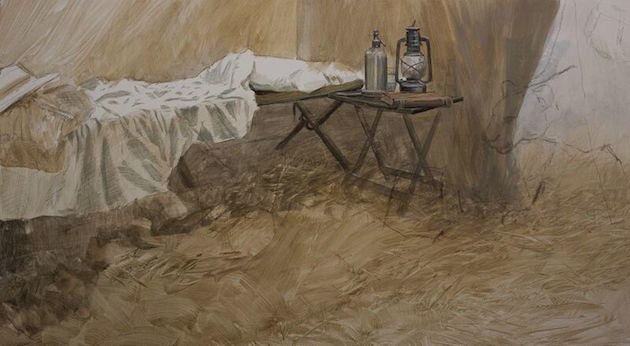 Blocking in a single cot, hat, jacket, and table. The leopard and backpack are drawn in.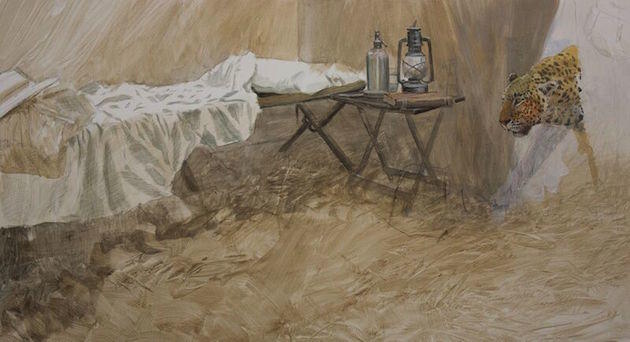 Painting in the leopard's head.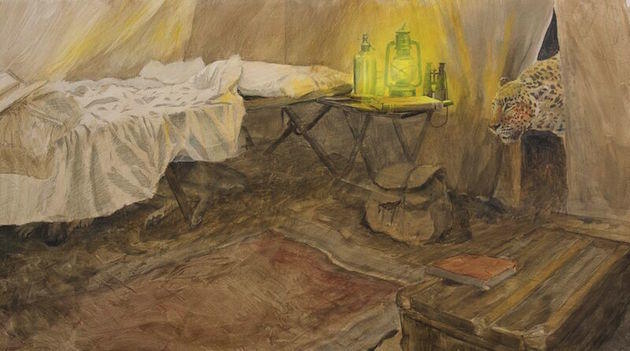 I have added mosquito netting, a rug, the lamplight and a trunk with a journal.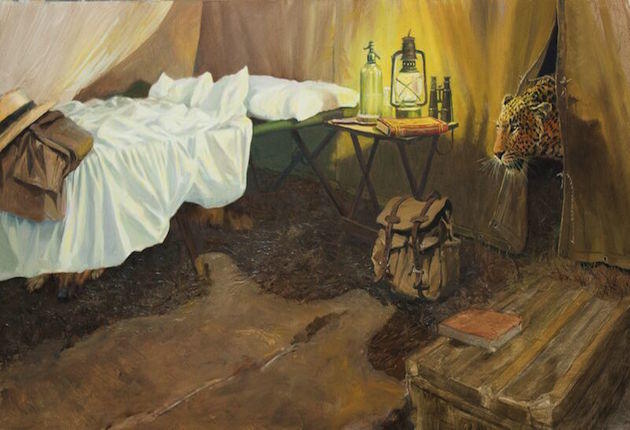 I decided to change the rug to a zebra skin.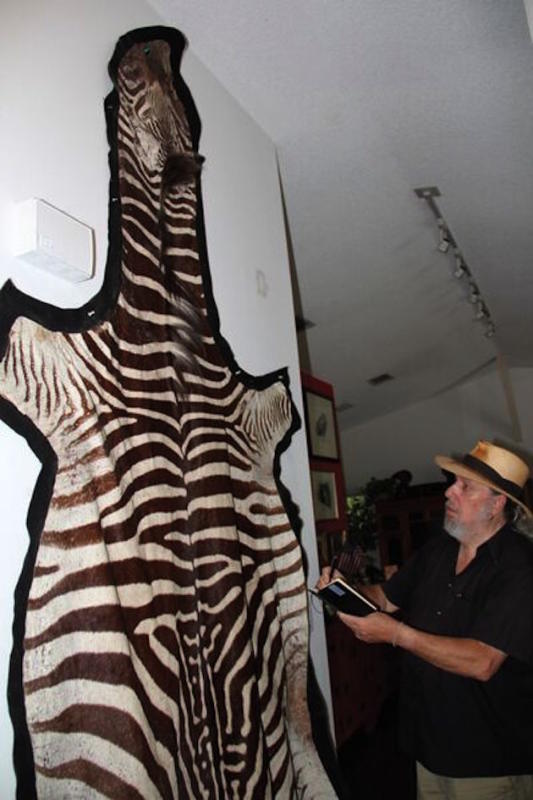 Here I am examining the pattern of a zebra skin hanging in our home.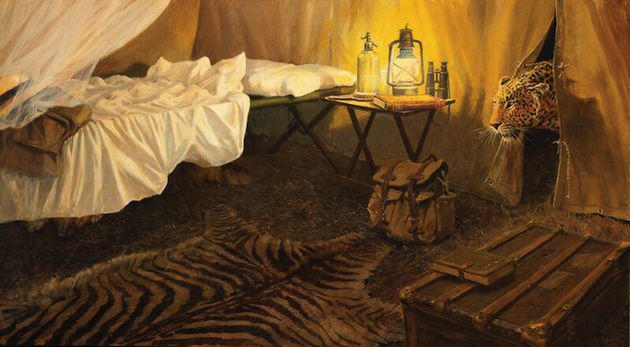 Completed painting with warm glow. I added another cot and repositioned the dog.
Pick up a copy of Seerey-Lester's Legends of the Hunt—Campfire Tales at the Sporting Classics store today! The book includes 120 paintings and sixty stories depicting the true events of the world's most famous hunters and explorers!