The Sporting Classics editors and staff are pleased to announce the Fishing the World 2015 issue, which focuses on angling adventures from around the globe. 
We'll excerpt features from the issue over the next few weeks here on SportingClassicsDaily.com, but to read the pieces in full, be sure to pick up the issue when it hits newsstands April 1, or subscribe to Sporting Classics for the year.  

Check out the new cover below and click here to read Roger Pinckney's account, from the forthcoming issue, of traveling abroad to learn more about famed fishing-writer Ernest Hemingway.
Features in Fishing the World 2015:
"In Pursuit of Papa" By Roger Pinckney and Ben Moise
Two writers trace Ernest Hemingway's footsteps through his fishing and writing days in Bimini and Cuba.
"King Tarpon" Photography by Tim Pask and Pat Ford
A high-flying tarpon can give you the fight of your life.
"Split-Cane Revival" By Richard S. Grozik
The master craftsmen who build split-cane fly rods are passionate about their work.
"When The Muskies Went Wild" A Classic by Tom Davis
The strange behavior of Leech Lake's muskies triggered a fishing rampage that has never been explained.
"The Brook Trout's Province" By Paul Smith
The crystal-clear waters of Newfoundland and Labrador teem with big brook trout.
"An Important Little Fish" By Beau Beasley
With the help of his family, doctors, and fishing friends, this 13-year-old has learned to cast a fly.
"Fishing On the Outskirts of Heaven" By Michael Altizer
Fishing the high country of northernNew Mexico would prove to be the perfect remedy for his rehab.
"Release to the Grease" By Tom Davis
The catch-and-release movement is widely recognized, but should it be regarded as gospel?
"One of the First and Still Among the Best" By E. Donnall Thomas Jr.
Guests at Bristol Bay Lodge continue to enjoy spectacular fishing for Alaska's trout and salmon.
"Two Worlds" By Erin Block 
A talented writer shares her thoughts about spring and the fly fisher's eternal cry.
Columns by Russ Lumpkin, Mike Gaddis, Todd Wilkinson, John Seerey-Lester, Michael Altizer, Larry Chesney, Chris Dorsey, Roger Pinckney, Todd Tanner, Jim Casada, and John Ross.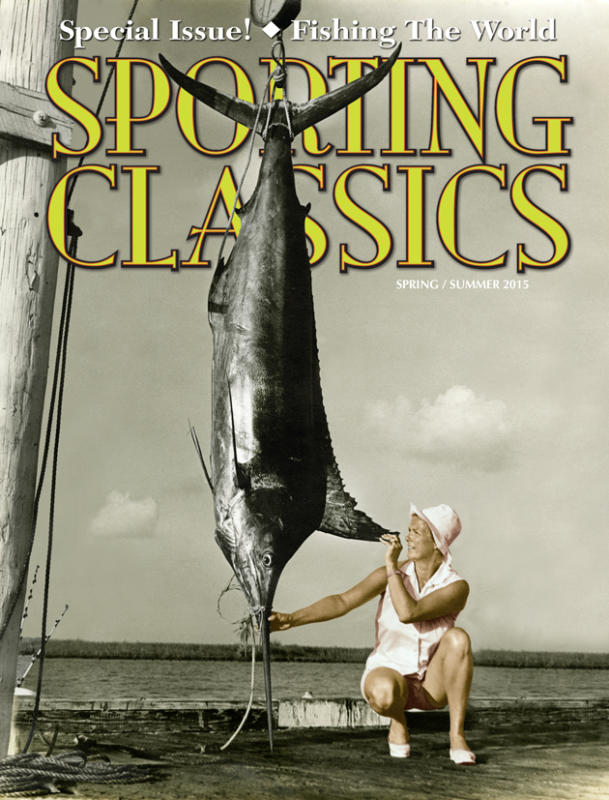 Click here to read Roger Pinckney's account of traveling abroad in search of Hemingway.