From the May/June 2015 issue of  Sporting Classics.  
During the summer of 2014 I received a John H. Daniels Research Fellowship at the National Sporting Library & Museum (NSLM) in Middleburg, Virginia. The fellowship supported my research toward producing a biography of Archibald Rutledge, longtime poet laureate of South Carolina and possibly the most prolific outdoor writer of the 20th century.
My time, however, at the NSLM involved appreciably more than delving into their first-rate Rutledge holdings. Simply put, my fellowship tenure in Middleburg was an eye- opening, enchanting experience involving an excellent collection with unlimited potential for growth. The library is constantly expanding its holdings and is already a significant research center in a number of fields, but it has the potential to become the focal point for the study of America's sporting past.
Many years ago Yale University had a golden opportunity to become such a repository, thanks to alumnus Charles A. Sheldon, who died in 1930 and left the university his impressive personal library of sporting literature. Sadly, Yale did not seize the momentum offered by the acquisition of Sheldon's thousands of books, pamphlets, bulletins, and long runs of sporting magazines. More than four-score years have passed, yet there is no evidence that the university has made any effort to expand or update the Sheldon collection. Had they done so, the Ivy League institution would now have a magnificent holding of inestimable potential for anyone researching subjects relating to conservation, hunting, fishing, and life outdoors.
Fortunately, the Sheldon collection is covered fully and is the sole listing in John Phillips' Bibliography of American Sporting Books, 1582–1925, published shortly after Sheldon's death in 1930. And in 1997 Meadow Run Press, now an inactive sporting
publisher I hope to cover in a future column, brought out a continuation of the Phillips bibliography with M. L. Biscotti's A Bibliography of American Sporting Books, 1926-1985. Together, the pair forms a logical starting point for anyone wanting to take a comprehensive look at the evolution of American sporting literature. They also offer a solid roadmap for creating a truly comprehensive collection of works on American sport—no such holding, outside of the Library of Congress, presently exists.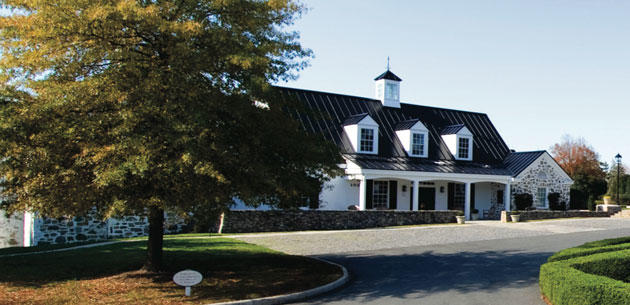 Perhaps it is just as well. In today's world, the ivory tower and the hunter's ethos are seldom ideal soulmates—although such was not always the case. Consider the life of Theodore Roosevelt for example. Indeed, in many parts of current academia, even in fields of study such as wildlife biology, a distinct anti-hunting bias prevails.
The situation at Yale dates back almost a century, but more recently a similar effort to create and house a representative collection of outdoor literature, albeit on a far smaller scale, involved the Outdoor Writers Association of America (OWAA) donation of its accumulated library to the University of Montana-Missoula. Although the initiative got off to a promising start, a major rift in the ranks of OWAA hurt the venture and killed much of its momentum. Eventually, OWAA sold its Missoula headquarters and moved much of its operation, including the executive director's office, elsewhere. Once that geographical footprint was gone, the library effort seemed doomed. To my knowledge, there have been no additions to the collection, and neither the University of Montana nor the OWAA seem interested in the project.
Finally though, students of America's sporting history and literature have an environment for concentrated study, a library that dedicates serious effort to preserving a unique and supremely important part of our national heritage. The NSLM offers a promise of all of this and more.
While this is not the place to go into any detail on the evolution of the NSLM, suffice it to say that generous donors, a far-sighted board, and a cadre of capable and dedicated employees have made a most promising beginning. If this trend continues for the next decade or so, I think the sporting world will be beating a path to the NSLM campus—and I use the word campus deliberately, because with its handsome buildings, aesthetically appealing grounds, fellow's cottage, and seamless integration into a lovely little town, the site is reminiscent of the setting for a small but respected liberal arts institution.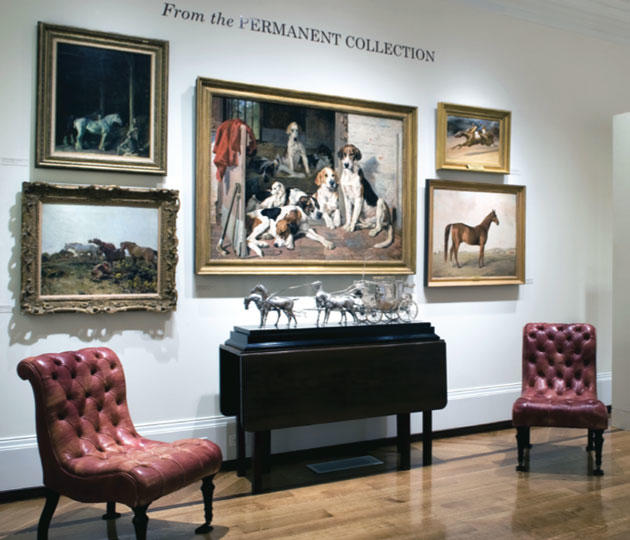 The NSLM is a place of the mind, a venue for wonderful works of sporting art, and a haven for those who firmly believe, as I do, that a sportsman cannot know where he is going if he does not know where he has been.
Currently, there are some 24,000 volumes in the NSLM collection, with its greatest strengths being in upland field sports, fly fishing, conservation, and especially equestrian pursuits. When it comes to all things connected to the horse—steeplechasing, foxhunting, horsemanship, stud books, and other equine-related subjects—there is probably no comparable holding anywhere. Certainly, there is none as readily accessible and user-friendly. For breeders and students of breeding history, the extensive stud records and archival holdings related to horses are invaluable.
Other areas of appreciable depth include beagling, sporting history, and a solid working collection of general books on the outdoors. In my view, if the NSLM desires to expand its coverage of sport, it should turn its attention to subjects that include American big-game hunting, waterfowling, angling with baitcasting and spin-fishing gear, and hunting and fishing on the international scene.
In addition to books, the NSLM has noteworthy manuscript holdings and long runs of important early sporting periodicals. The opportunity to peruse magazines, issue by issue, volume by volume, seeking long forgotten articles, was highly useful.
My previous experiences in this regard have involved searching for dust-laden prisoners held in glass- fronted cages or confined to dimly lit library stacks. Not at the NSLM. Instead, I located obscure magazine articles, scores of them, not only by Rutledge but other major literary figures of yesteryear. Doing so in a clean, well-lit reading room with movable stacks and ample workspace was a joy. There are several other aspects of the NSLM that set it apart from most other libraries. With a careful approach that merits prolonged applause from any true bibliophile, the NSLM avoids the abominations of book abuse associated with cataloging: namely, removing dust jackets, desecrating spines with classification information, and marring interiors with stamps, cards, and the like. Instead, volumes in the collection are covered with clear Mylar, which offer protection as well as a place where cataloging information can be shown without promoting damage to the book.
Along with thousands of books in its current fields of specialization, the NSLM owns many rare works that are housed in a secure, climate- controlled, access-restricted area. Other impressive aspects of the
operation include the museum with its impressive holdings of art and sculpture, rotating exhibits, frequent lectures, seminars hosted by former fellows and other experts, and meet-the-author events.
For anyone visiting in the Middleburg area, with its charming landscape of rolling pastures and elegant country homes calling back America's rural yesteryear, a trip to the NSLM is a must.
Most visitors will find the museum portion of the complex of the greatest interest, but for bibliophiles and folks likely to read this column, the library is a must. Details on hours of opening, access for the general public, and membership in the NSLM (I became a member immediately after completing my fellowship), can be found at nsl.org. +++
Be sure to sign up for our daily newsletter to get the latest from Sporting Classics straight to your inbox.