From the pages of the May/June 2017 issue of  Sporting Classics, on newsstands now.
GASTON J. GLOCK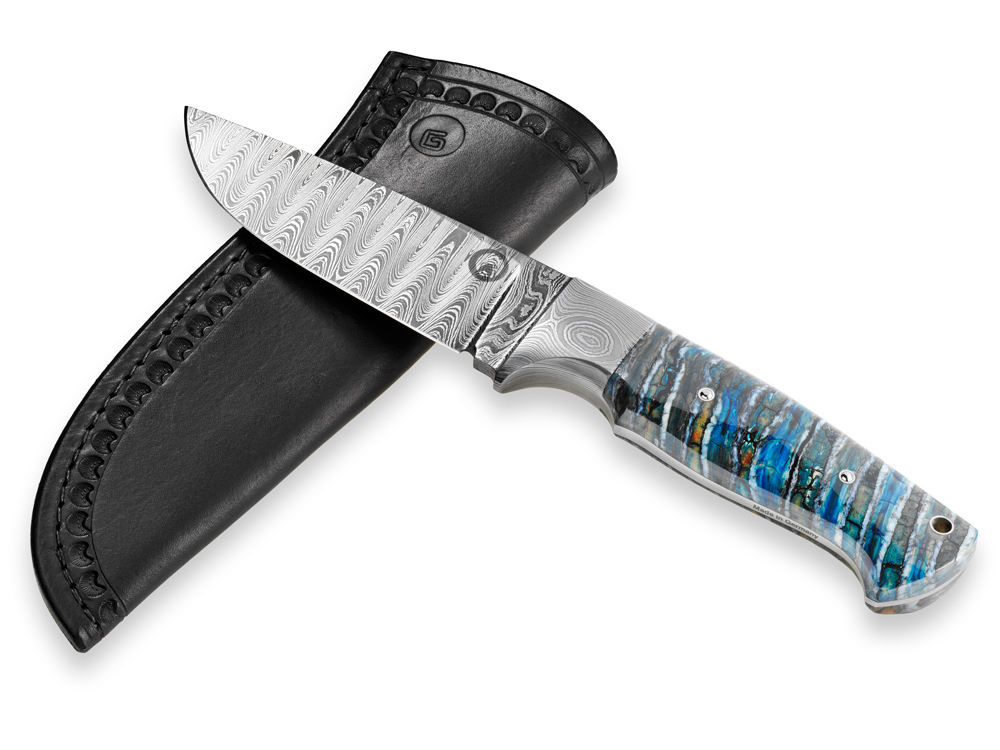 Gaston Glock Style LP was named Knife of the Year for 2017 by Germany's Messer magazine. It is one of three collectible knives made out of a Glock barrel used by professional shooter and multiple-time champion Dave Sevigny. A blue mammoth-molar handle perfectly complements the 320-layer Damascus-steel blade.
BURGER CUSTOM CANES


Renowned worldwide for their distinguished craftsmanship and wide range of top-quality sword canes and functional art canes, Burger Custom Canes has introduced the Bespoke MK2 with a unique titanium handle, woven carbon shaft, and full-house, best-grade personalized hand engraving. Burger Custom Canes are both family heirlooms and functional art. Some pieces take up to four months to complete.
KNIVES OF ALASKA


When tested against 12 other premium knife steels, friction-forged DiamondBlade Knives (DBK) stayed razor sharp significantly longer than any other blade of the exact same shape and geometry. Independent testing by the computer-operated Razor Edge Sharpness Test machine (Cutlery Allied Trade Research Association-type device) entailed cutting manila rope.
SILVER STAG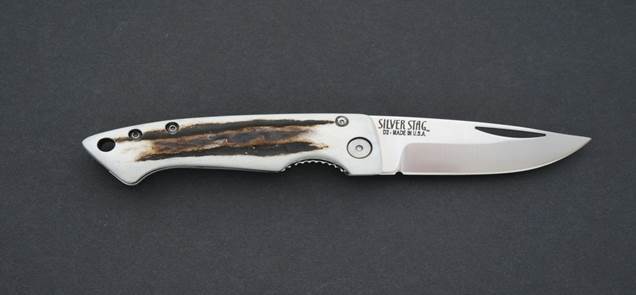 The new Liner Lock Pocket Folder ("The Cub") features a blade that is double-disc ground and manufactured from D2 steel. American elk antler is built into this very practical design. It has an adjustable pivot pin made from military-grade 440C carbon steel that can withstand the friction from the 60 Rockwell hardened tool-steel blade. This classy yet practical gentlemen's pocket knife is 100 percent made in the USA.
PAGE CUSTOM KNIVES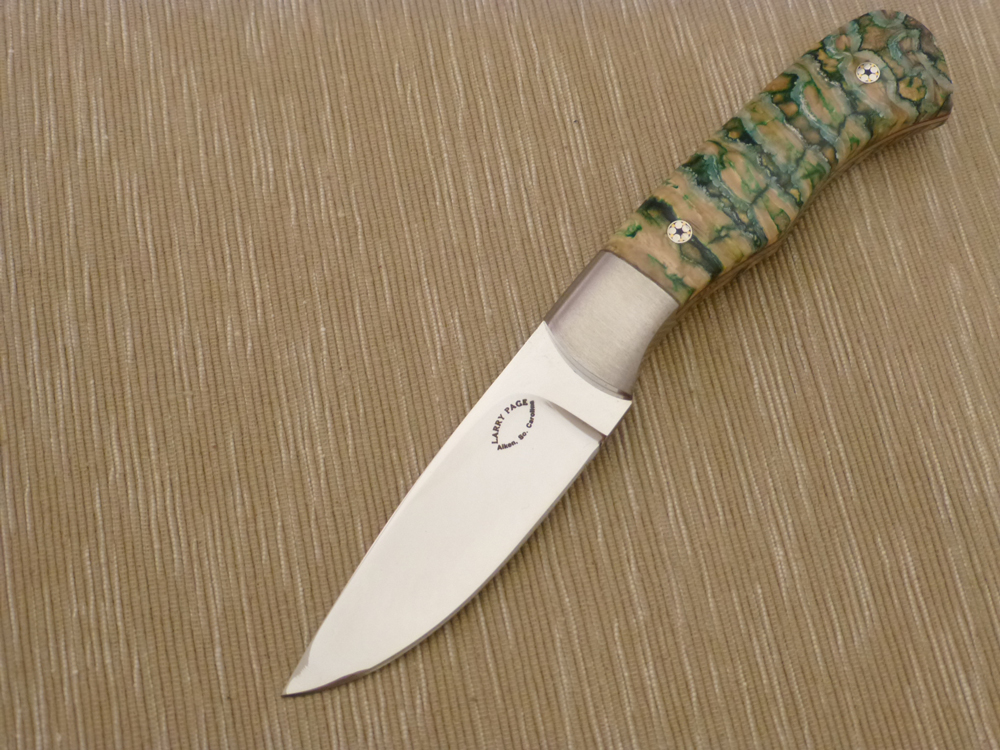 New from talented knifemaker Larry Page is the Mod HS1A, which features a handle fashioned from mammoth tooth. The blade is 3¼ inches and overall length is 7¼ inches.
TWIN BLADES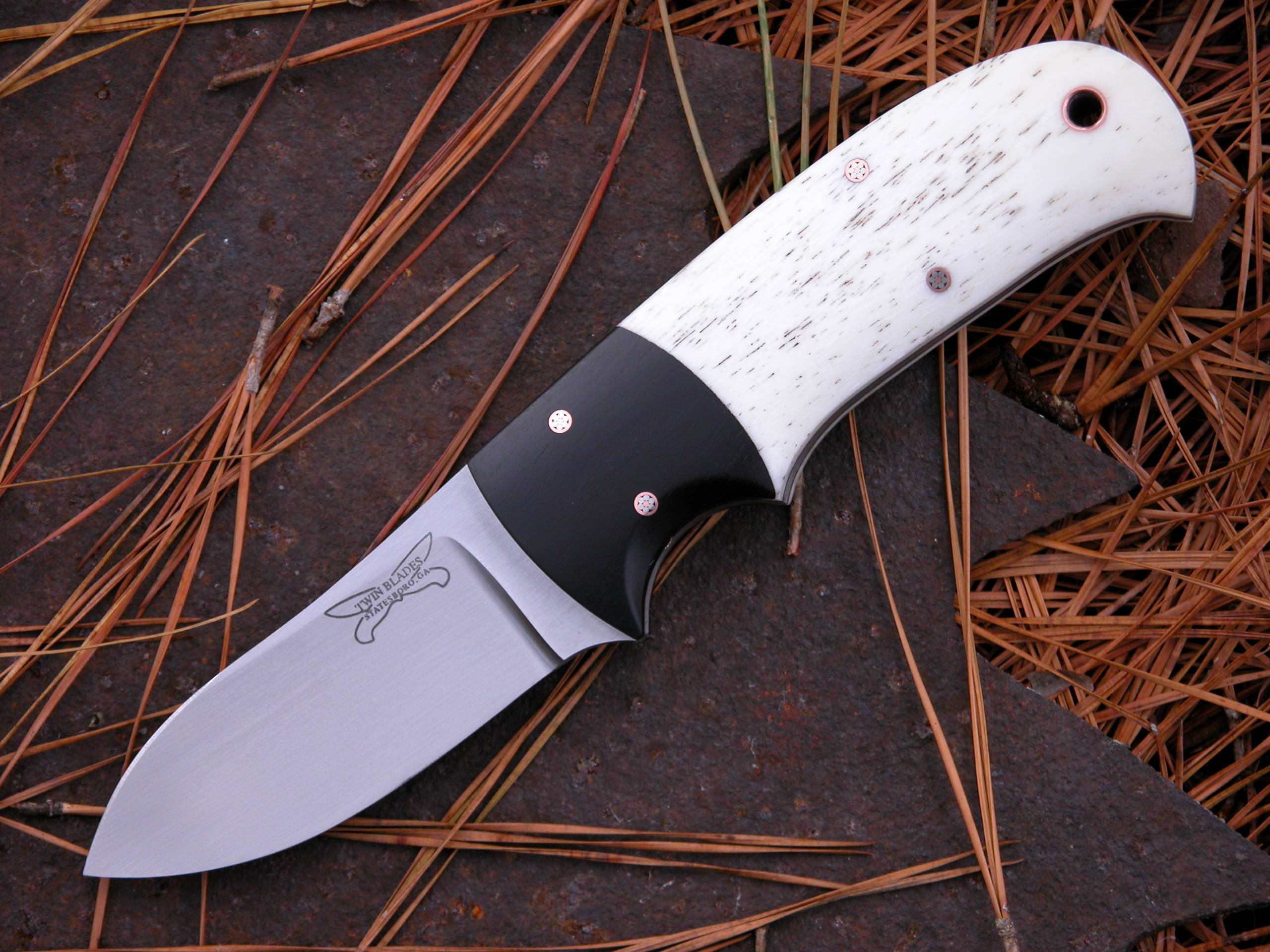 Twin Blades' exquisite little humpback skinner features a 3¼-inch blade of CPMS30V steel, though it can be ordered in other steels. The handle is giraffe bone with a black linen micarta bolster and mosaic pins.
BOKER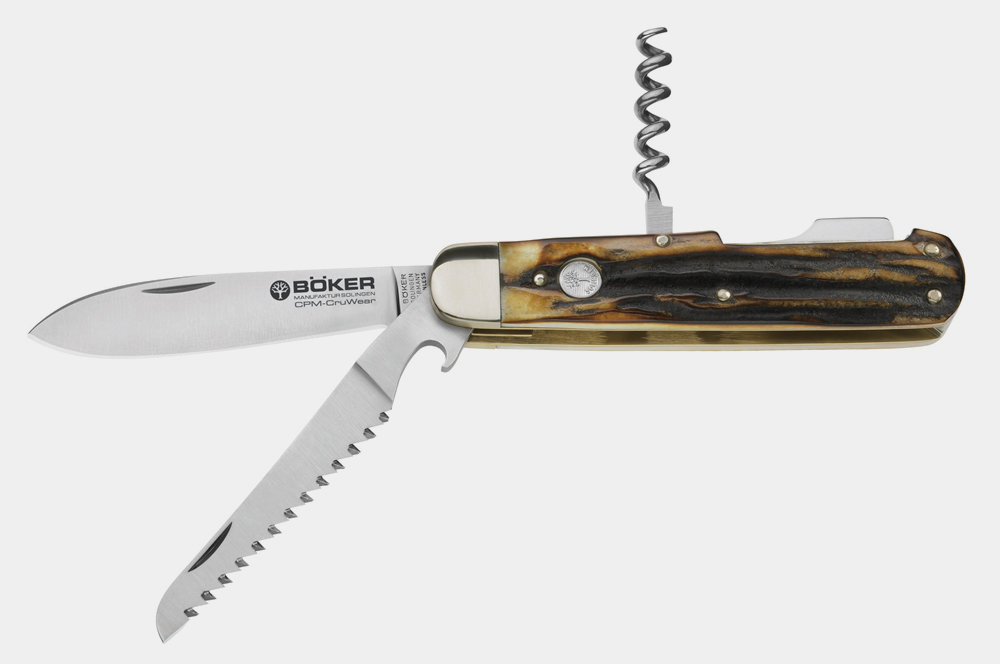 The new version of Boker's extensively field-tested Trio hunting classic features a powdered-metal primary blade made from CPM-CruWear (62-63 HRC). This extraordinarily wear-resistant steel blade allows significantly longer use between sharpenings. The rugged handles are crafted of genuine select stag. Made at Boker Manufactory in Solingen, Germany.
KING'S CUSTOM KNIVES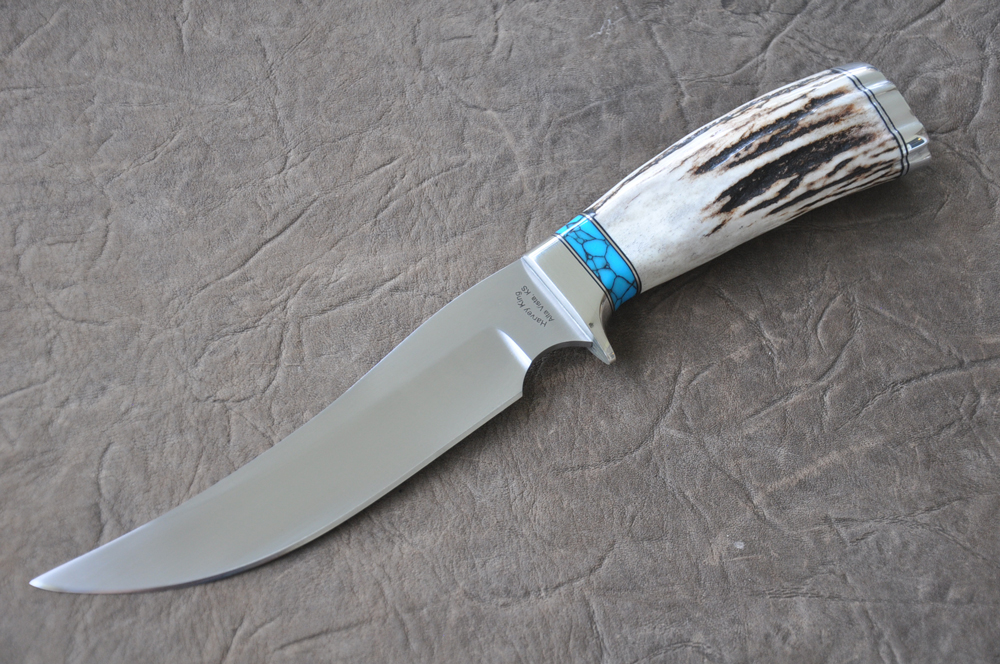 The Model 25 from King's Custom Knives features a six-inch D2 blade with nickel-silver guard, turquoise spacer, and a stag handle with a contoured butt cap.
WORK SHARP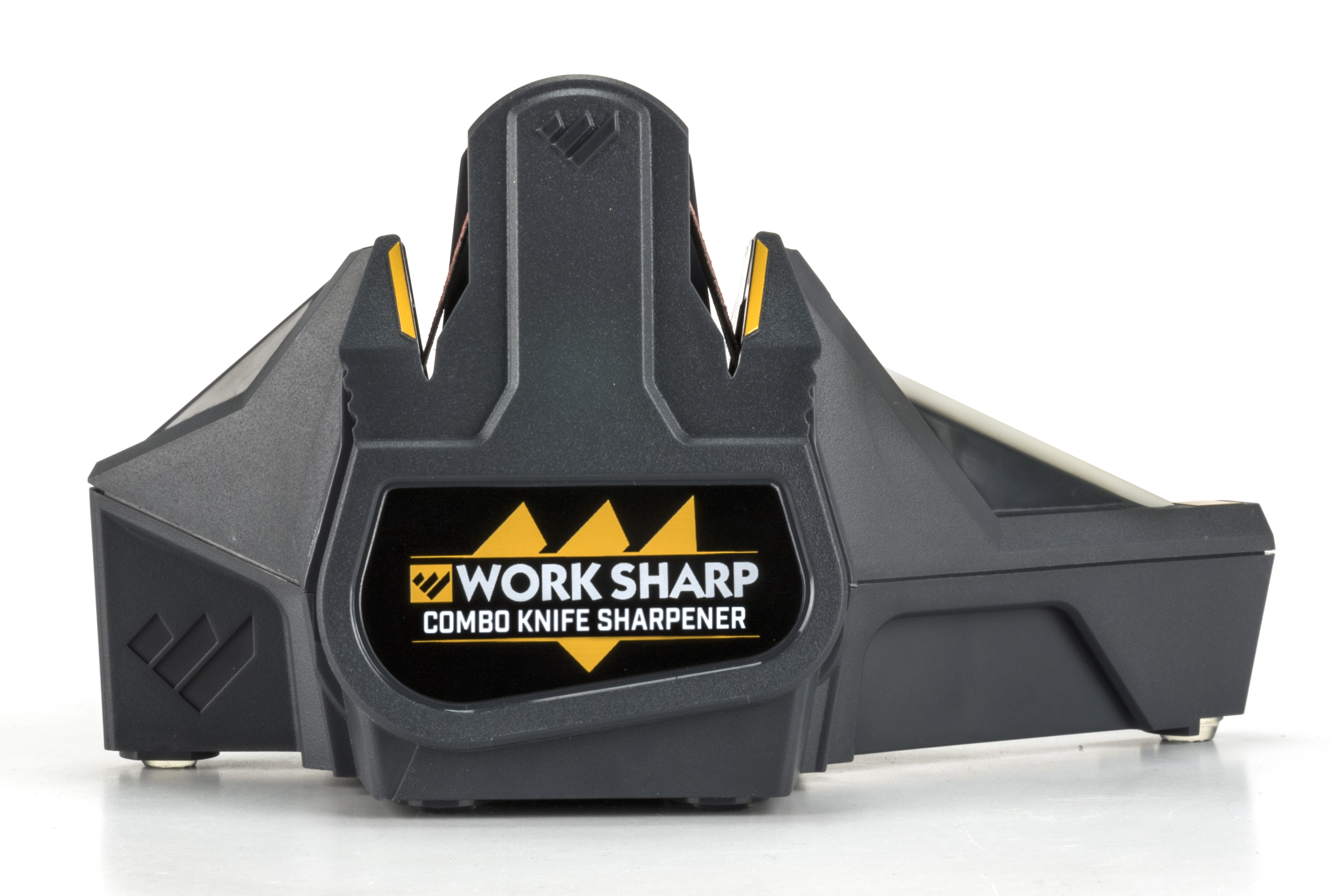 The Work Sharp Combo Knife Sharpener combines powered, flexible, abrasive belt technology with a manual ceramic honing rod. It sharpens pocket knives, hunting knives, serrated knives, kitchen knives, and more. It uses precision sharpening and honing guides to achieve the perfect angle every time. Now you can restore a dull knife to a perfect "as sharp as new" edge with ease and repeatability.
BROWNING


The new Speed Load Ceramic has a folding, liner-lock, three-inch blade with replaceable ceramic blade inserts. Three inserts are included with the knife: one drop-point, one guthook, and one caper blade. The handle is injection-molded polymer with rubber grip inserts. A steel pocket clip, thumb stud, and rugged, flapped, nylon belt sheath with polymer hard-case insert for storing extra blades are included. Overall length is seven inches.
HOGUE


Hogue's Out the Front automatic knives are designed to combine effortless opening action with superb ergonomics for reliable and repeatable one-handed operation. The result is a lightning-fast, spring-action knife. Available in two blade styles and three frame colors.
ML KNIVES

ML Knives are hand-forged from 1095 high-carbon steel by Matt Lesniewski. Each knife is heat-treated and tempered to hold a nice edge. Matt's knives reflect traditional American quality—meant to be used, collected, and passed on to the next generation.
AG RUSSELL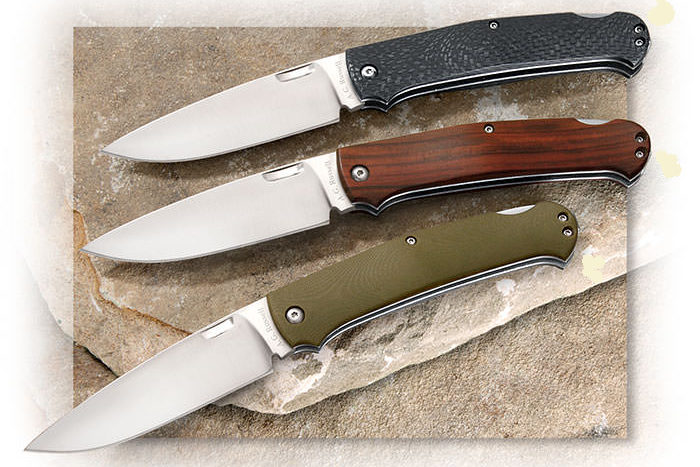 The new Folding Gents Hunter II is a drop-point lockback with Featherlight stainless-steel liners. The blades are skeletonized to reduce weight, then heat-treated to give the necessary strength. The 3 5/8-inch blade is 9Cr13CoMoV hardened to 58-60 Rockwell. The clip is reversible (right or left) for tip-up pocket carry. Handle scales are available in carbon fiber, cocobolo, or green G-10. The knife is 4 3/8 inches in length and weighs about 3.2 ounces, depending on the handle material.
BUCK KNIVES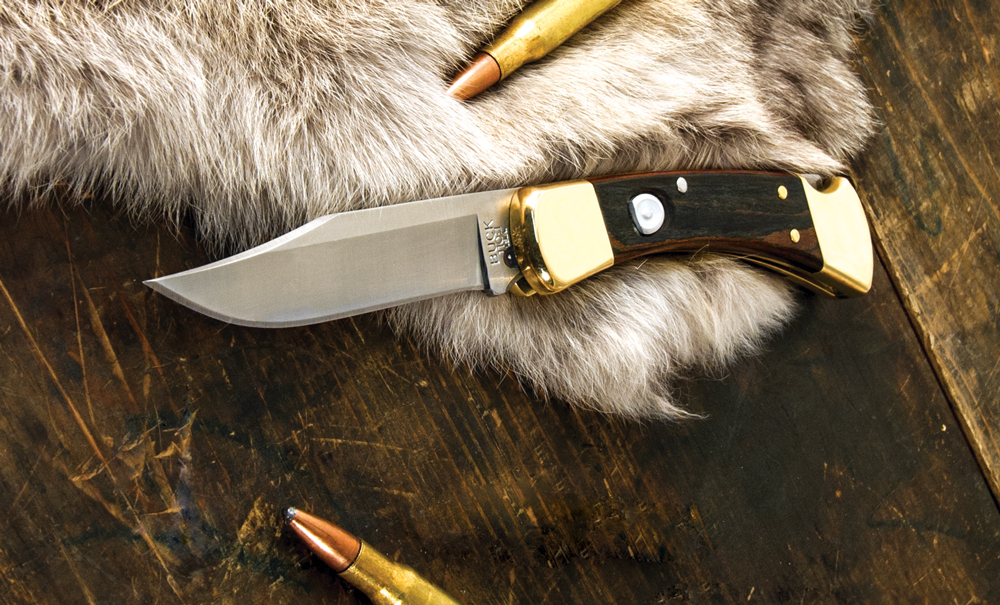 The 110 Folding Hunter was created in 1963 when Al Buck decided outdoorsmen needed a good locking folder. Now America's favorite knife is available as an automatic. The 110 AUTO is instantly deployed with a button. Featuring that timeless look of the Folding Hunter, the 110 AUTO is a modern classic.
LANSKY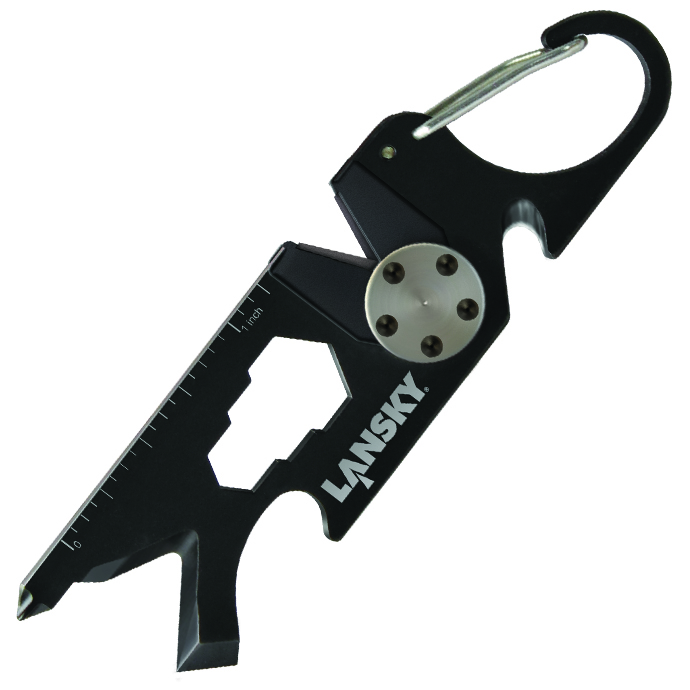 The new Roadie 8-in-1 Keychain Sharpener contains more useful features per square inch than any other sharpener. The ultimate in portability and versatility, just clip the carabiner on your keychain or pack and you're ready to hit the road. Featuring a carbide knife sharpener, the Roadie also includes two screwdrivers (one flat head, one Phillips head), a variable hex wrench, bottle opener, box cutter, pry tool, and line cutter.
FAMARS USA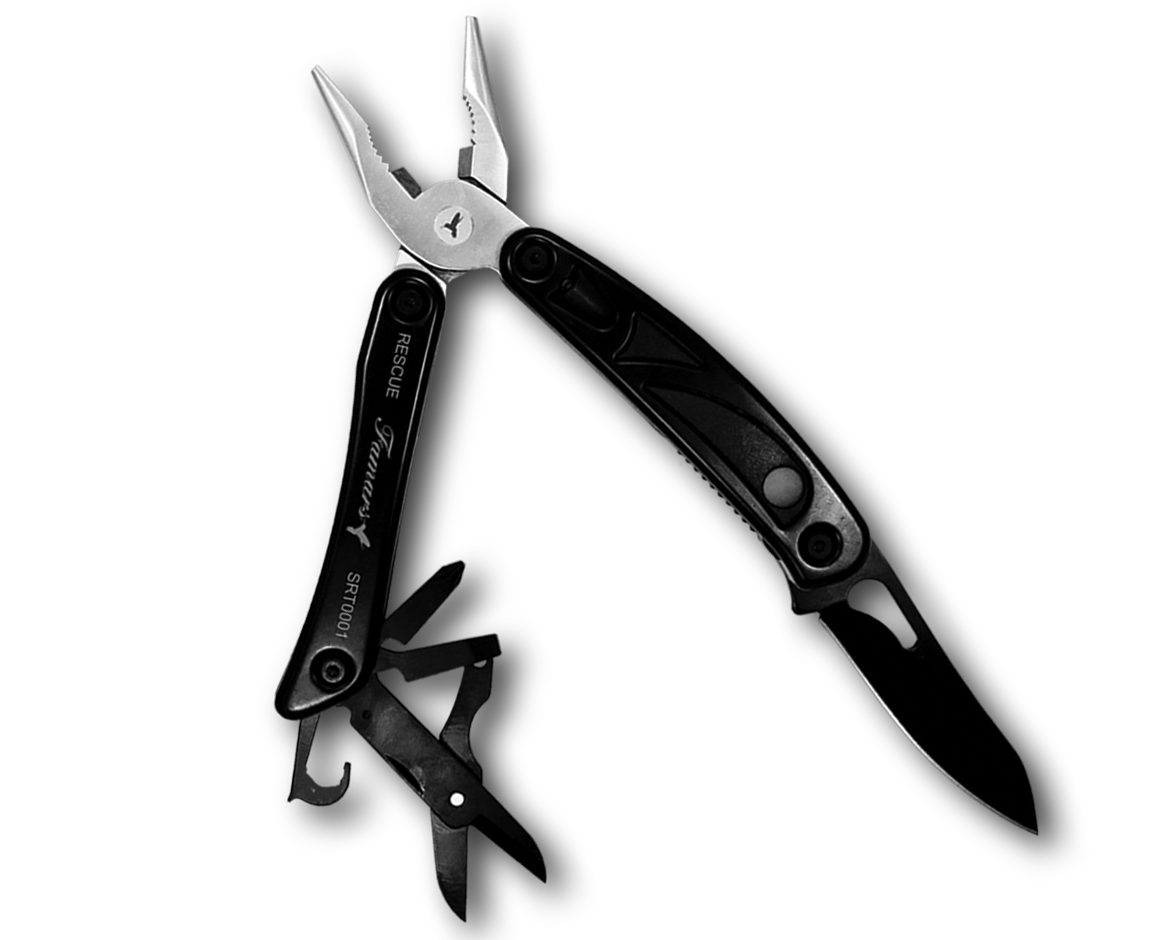 The SRT Rescue is the perfect multi-tool for any EMT or First Response professional. It features a one-handed opening, liner-lock blade, internal LEDs, belt-cutter, oversized scissor, wire cutter/pliers, Phillips and flat-head screwdrivers, and a bottle/can opener. The three-inch blade is made of 154CM steel; overall length is seven inches.
GROHMANN KNIVES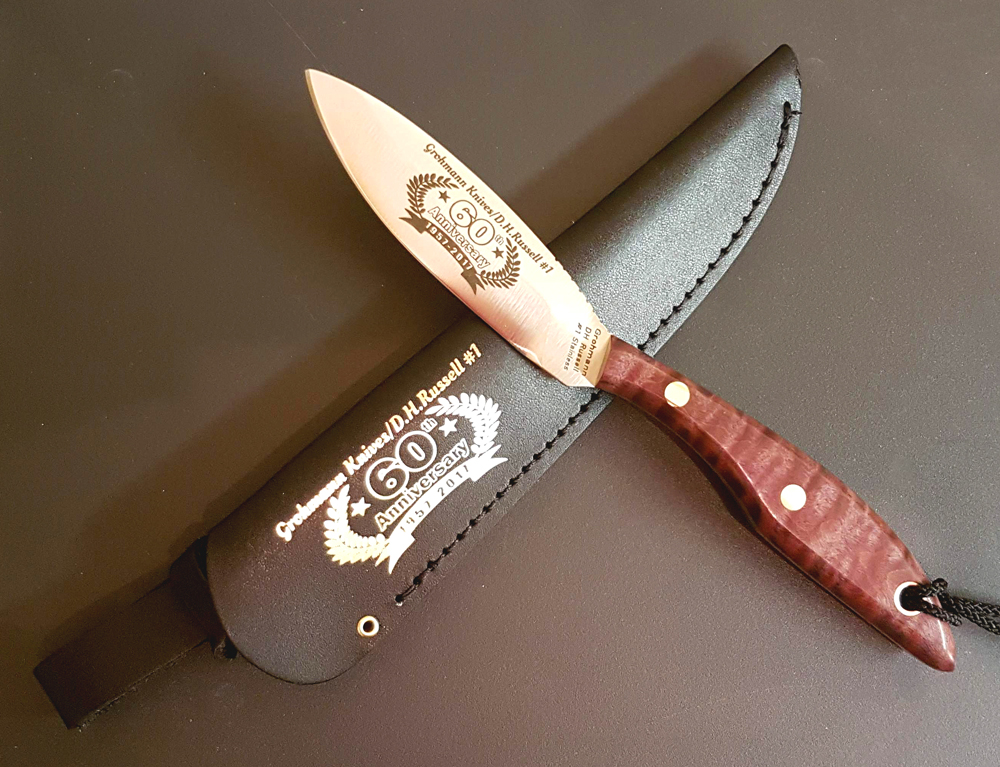 Sole manufacturer of the D.H. Russell Belt Knives, Grohmann Knives is celebrating the 60th anniversary of its award-winning #1 Original knife. The beautiful yet strange elliptical blade shape has been a favorite in the hunting world since 1957. To get this collector's knife and other great deals, visit their website.
BENCHMADE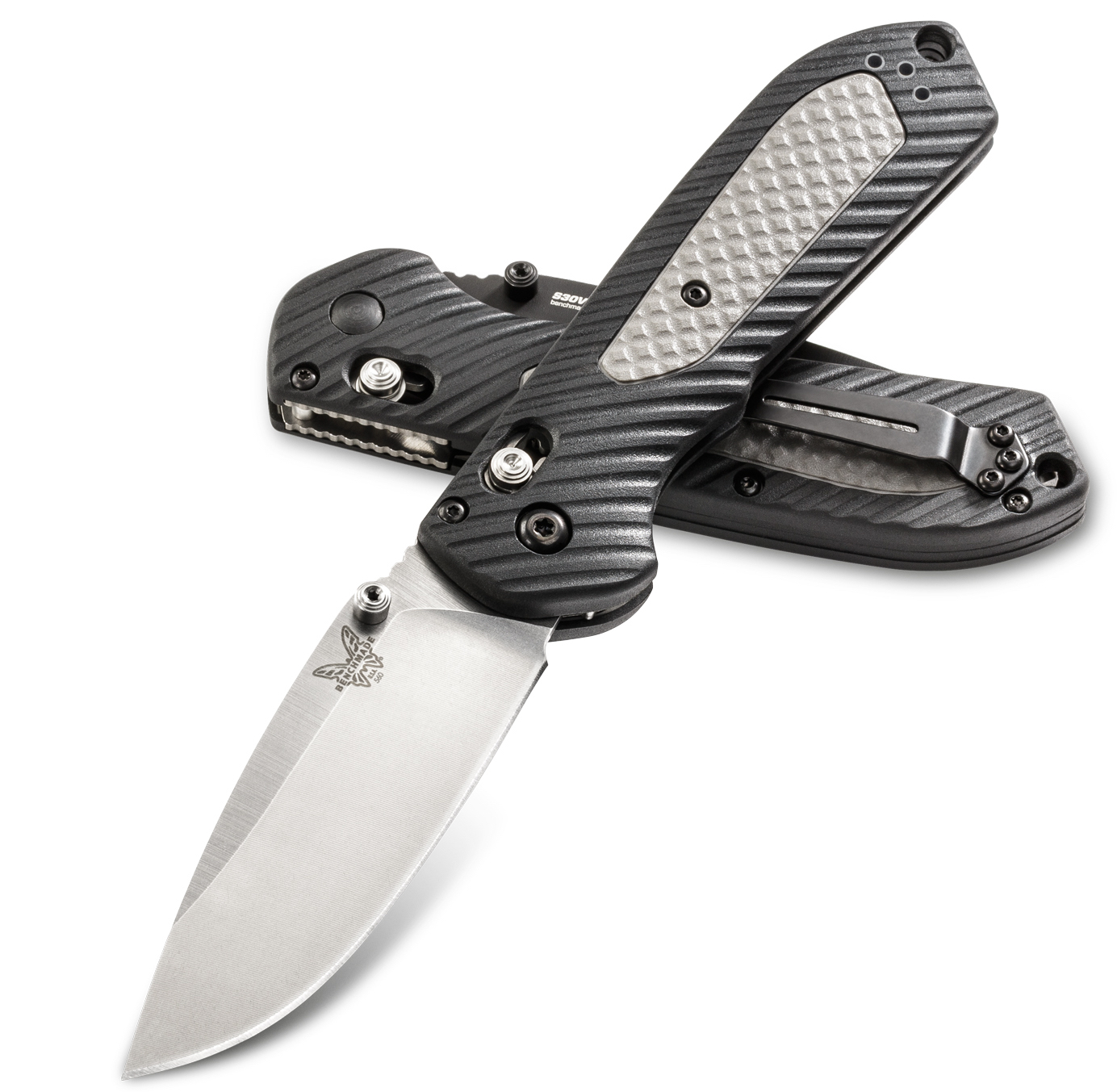 Versatile and tough, it's difficult to not consider the 560 Freek as your next everyday-carry knife. This latest folder from Benchmade features dual durometer handles that provide strength, comfort, and an extremely positive grip. Combined with a drop-point CPM-S30V stainless-steel blade and Benchmade's AXIS locking mechanism, the Freek can take on almost any task.
PUMA KNIFE COMPANY


Handmade by skilled craftsmen, the Hunter's Pal knife features true, naturally dropped stag antlers and a 3.7-inch blade. Measuring 7.9 inches in length, the knife has an integral tang and custom-proofed Rockwell hardness with brass rivets.
Click here to subscribe today to Sporting Classics. You'll receive eight great issues delivered directly to your mailbox each year—just $24.95!