If there's a demographic that's harder to buy for than the outdoorsman, we're not sure what it is. Sure, there's gear galore to be had out there, but if you're a friend or relative, you may have no idea what to buy or what model/pattern/style is best. Trying to surprise such a man is liable to make you feel crazy long before December 25 arrives.
With Christmas only days away, we've taken the liberty of compiling ten great gift ideas for you. They're perfect for the sportsman in your life, and they're available from Sporting Classics for one-stop shopping!
EUROPEAN SHOOTING CAP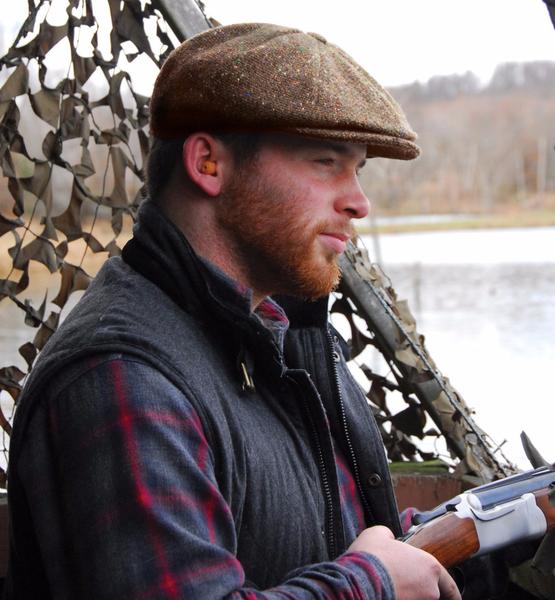 A newsboy for sportsmen. Just the right tweed in just the right color—brown with blue, white, and ochre flecks. Handmade to the highest standards, it has eight soft wool panels and is lined. Mixed availability; click here for a sizing chart and to buy.
THE SPORTING LIFE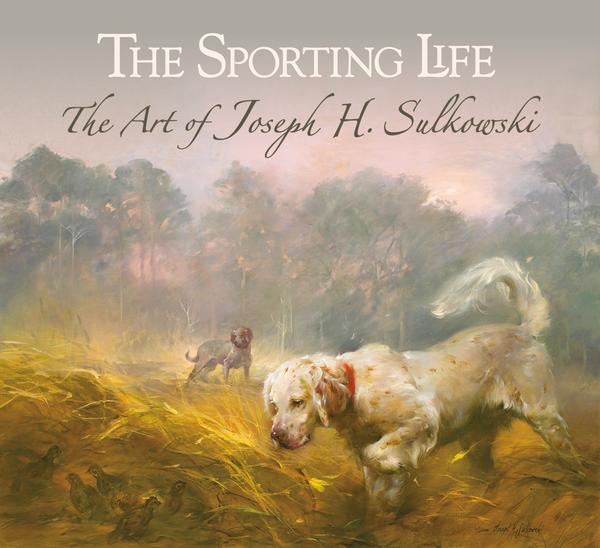 A great new sporting title for the coffee table. Art guru Brooke Chilvers details the extraordinary style of Joseph Sulkowski, a painter famous for his style of poetic realism. The book features some 180 paintings of gundogs, bird hunting, fishing, and more. Click here to buy.
SPORTING CLASSICS LICENSE PLATES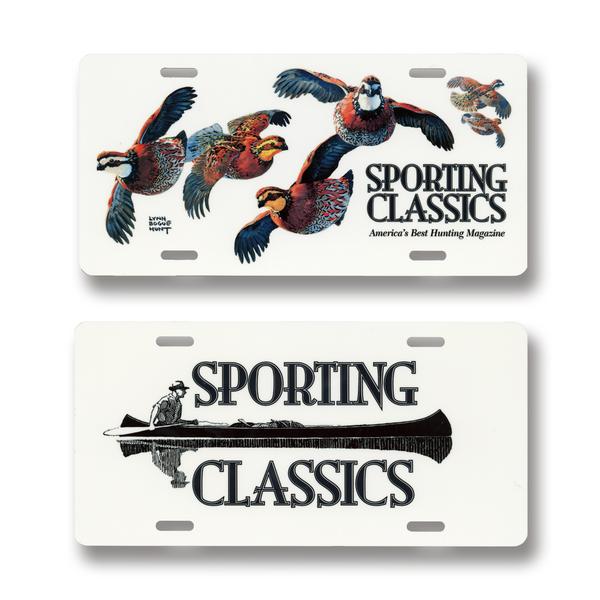 Help him dress up his hunting rig with these stylish front license plates. These aluminum car tags come in the standard 5.875×11.875-inch size with the design permanently printed, or heated, right onto the metal using a special pigment ink process for longevity. Click here to buy.
BIG FIVE MARBLE COASTERS
A limited-edition offering of 500 sets. Hand-printed John Banovich images on Italian tiles quarried, cut, and tumbled in Europe from top-quality marble to create an Old World aesthetic. Five 4×4-inch coasters, each featuring one of Africa's deadly Big Five species, packaged in a pine box with an iron stand. Click here to buy.
Remember when a cotton handkerchief was an essential part of a man's wardrobe? 100 percent cotton, 22 inches square, and perfect for everything from blowing your nose to wiping down a gun . . . maybe not in that order, though. Three colors for $29.95 or one for $10.95. Click here to buy.
SPORTING PENS

Though similar, each of these pens is a one-of-a-kind item created with flame-worked beads. Each bead is carefully crafted in the flame of a 2,000 degree Fahrenheit torch, annealed in a digital kiln, cleaned, and inspected. Seven unique patterns. Click here to buy.
WAXED-COTTON BALL CAPS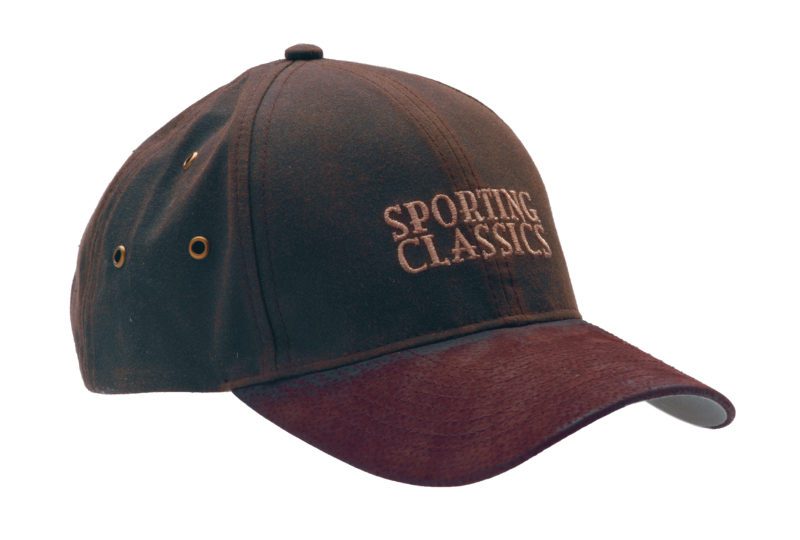 Back by popular demand, these 100 percent waxed-cotton caps feature adjustable antiquated-brass buckles for a universal fit. Complete with a cool-crown mesh inner lining, these caps are perfect for the hunt and the social gatherings afterward. Click here to buy.
CLASSIC CARMICHEL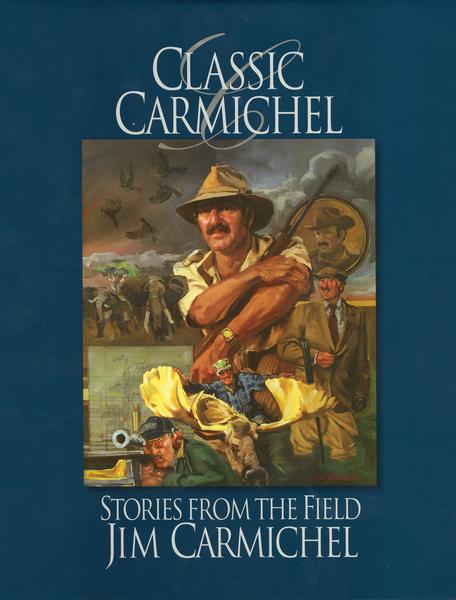 Jim Carmichel hunted all around the world during his 40 years as shooting editor of Outdoor Life magazine, but none of his amazing adventures ever made it into book form—until now! Classic Carmichel features nearly 400 pages of hunting adventures and firearms expertise by Carmichel, widely acknowledged as one of the foremost experts on sporting arms. Click here to buy.
BISON-LEATHER TRAVEL DUFFLE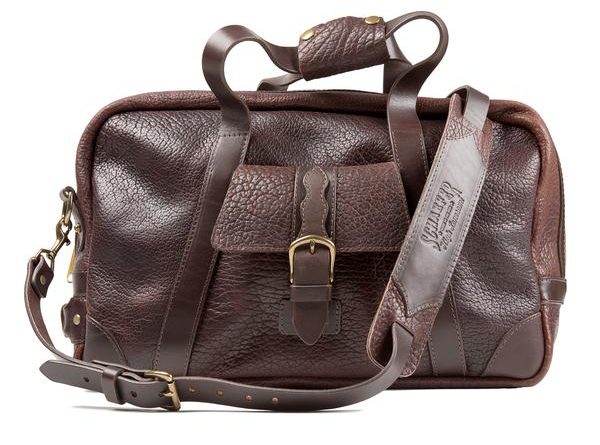 This Schaefer bag is made from 100 percent bison leather and is proudly made in the USA. At 19x12x9 inches, it features Western details such as a front buckle overlay and corner scallop accents. Also included are Horween Letigo strap and handles, as well as hand-painted and polished edges, YKK zippers, and an interior plaid lining. It even has leather feet to protect the bottom of the bag from scuffing. Click here to buy.
PEWTER HAT/LAPEL PINS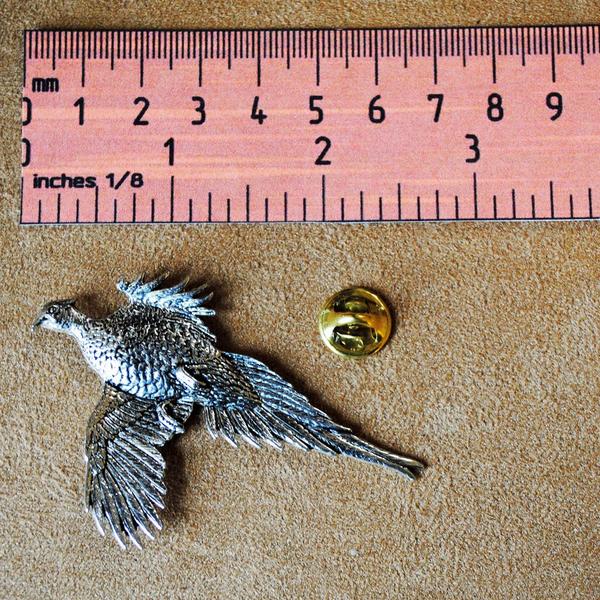 Elegant, handcrafted pewter pins from Great Britain with extraordinary detail. Their tie-tack backs make them perfect for lapels, hats, and collars. Click here to buy.
For more great sporting gifts, check out our new Holiday Catalog.
Lead photo: Campbell Photo Studio/iStock